3 Auto Stocks Going Places: GM Goes Old School, Toyota Contends with China, Tesla Grabs Upgrade
General Motors (NYSE:GM): It appears as though bringing back the old nameplates Camaro and Mustang were not enough, since both GM and Ford Motor Co. (NYSE:F) have chosen to revitalize the Riviara and Escort badges too, both being unveiled at the Shanghai Motor Show this week. The Buick Riviera, a model that ran from 1963 to 1999, has been re-visioned as a flowing, plug-in hybrid that takes its cues from flowing water. The Escort is being pitched as a model that fits snugly between the compact Focus, and the larger Fusion.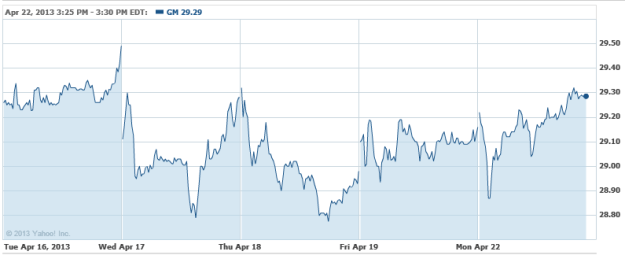 Toyota Motor Co. (NYSE:TM): Given the toxic climate between China an Japan, anti-Japanese sentiment has stalled sales of Japanese vehicles in the country, which now boasts the world's largest auto market. Toyota is skeptical that the sales will recover before Fall. "Our original expectation was for sales to come back in half a year, but now our plan is to push harder after our new product introductions in the fall," Hiroji Onishi, Toyota's China head, said. "We'll be focusing more on inland areas and also the younger generation."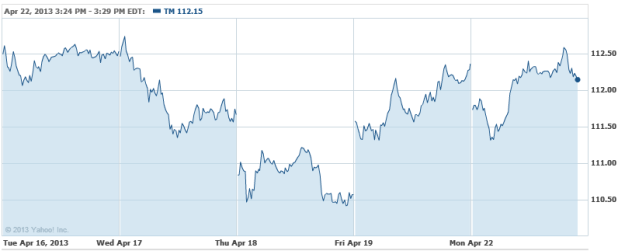 Tesla Motors (NASDAQ:TSLA): TheStreet has reinstated its rating of Hold on shares of Tesla, citing robust revenue growth and solid stock price performance as its reasons for doing so. However, weaknesses balance the scales – generally higher debt management risk, disappointing return on equity and poor profit margins are factors holding the stock back.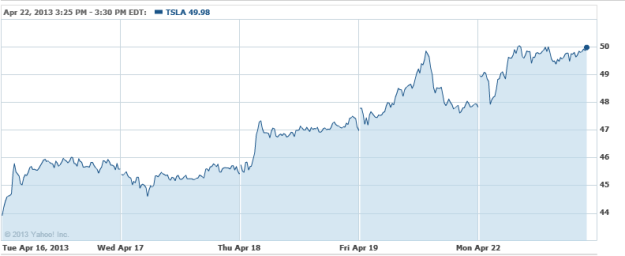 Investing Insights: Is Ford Undervalued?