3 Auto Stocks Going Places: GM Invests in Its Image, Toyota Has a Light Problem, and Tesla Continues to Charge
General Motors (NYSE:GM): With its cash flow stabilized and sales on the upswing, GM is turning its attention to updating its vehicle showrooms, with a $200 million investment to renovate the consumer contact points. California, New York, and New Jersey are notable targets on the company's list, and it is projected that 92 percent of dealerships will renovate stores by 2016 to help boost sales and expand market share.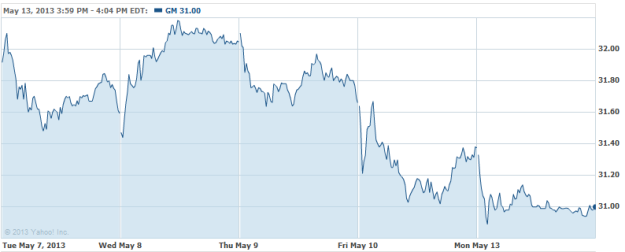 Toyota Motor Corp. (NYSE:TM): Toyota has a creative method for reducing the number of pedestrian deaths that occur at night, or in the darker hours of the evening: new headlights that use a physical shade to shield oncoming traffic from the bright lights, in place of the traditional low-beams. As a result, the redirected light won't blind other drivers, but will keep the peripheral lighting strong, revealing pedestrians that might be obscured otherwise. The only hurdle? Nearly 15 year-old NHTSA regulation protocols.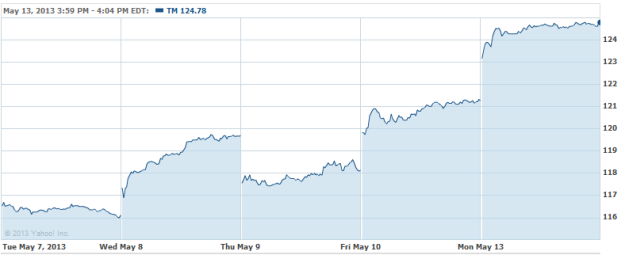 Tesla Motors (NASDAQ:TSLA): In what is now becoming routine, Tesla shares continue to post double-digit daily growth, albeit to the concern of some analysts. "To date, Tesla's strong performance has been a function of its impressive factory ramp and marketing plan, but also two years of pent-up demand and the sale of lucrative ZEV [zero-emission-vehicle] credits," Ben Schuman, an analyst at Pacific Crest, wrote. Over the long-term, Schuman says the company will need to get its margins to the 25 percent mark, up from the 5 percent it's at currently.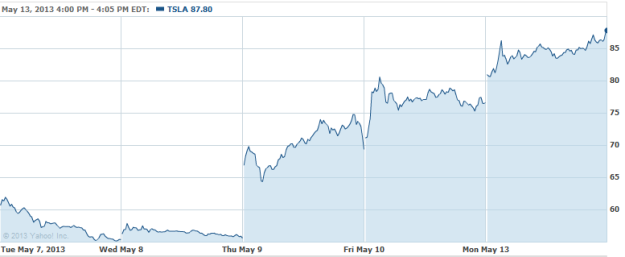 Don't Miss: Why Are Chevrolet Corvettes Leaving Their Drivers In the Dark?