3 Auto Stocks Going Places: GM Overhauls Lineup, Tesla's Only Getting Started, and Ford Readies For Myanmar
General Motors (NYSE:GM): In efforts to combat its slipping market share, GM is preparing a slew of new vehicles across several categories to help reinvigorate its four sub-brands (Chevrolet, Cadillac, Buick, and GMC). Soon, the oldest cars one will be able to buy new will the be Chevy Cruze, launched in 2010 as a 2011 model, and the Buick Verano, which was released in 2011 as a 2012 model. Every other unit in the lineup will be new or refreshed. "The landscape has never been more competitive, especially in the mainstream as opposed to the luxury," Rebecca Lindland, principal of Rebel Three Media & Consulting, said in a telephone interview.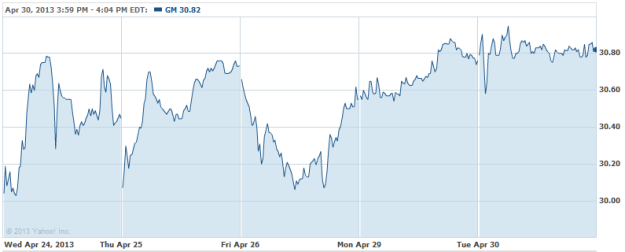 Tesla Motors (NASDAQ:TSLA): A bullish report from Longboard Asset Management, which likened the company to Apple (NASDAQ:AAPL), helped shares climb to new highs and rallying over 7 percent on Monday. Shares receded a bit on Tuesday, although Longboard believes that the shares will hit $100 within 18 months, and $200 within five years. What short-selling investors are missing, though, is Tesla's multi-billion brand equity.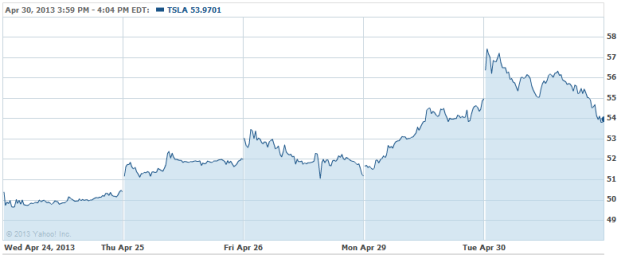 Ford Motor Company (NYSE:F): Follow years of strict sanctions that made market entry nearly impossible, Ford is getting ready to launch its first showroom  in Myanmar, a country 60 million strong with a significantly low rate of vehicle ownership. "We see tremendous opportunity," said Ford Asia Pacific regional manager Dave Westerman. "There is no automotive industry of new vehicles in the country right now, the excitement we have is in shaping the industry here."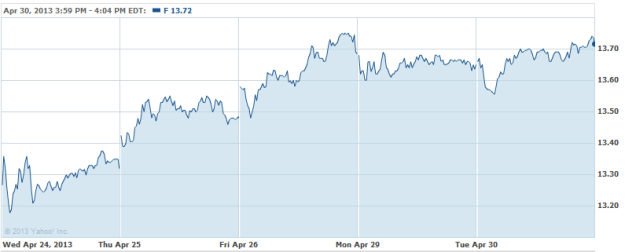 Don't Miss: Ford Revs Up Car-Making With This Company.