3 Auto Stocks Going Places: GM Prices Its Latest EV, Tesla Repays the DOE, and Ford Pulls Ops From Down Under
General Motors (NYSE:GM): Chevrolet has announced that the electrified version of the Spark will be priced at $27,495, making it one of, if not the cheapest EVs in its class. The model will be sold in select markets in California and Oregon initially, with more market opportunities to follow after its launch. Buyers can also spring for the three year lease option, which means $999 down upfront and $199 per month following.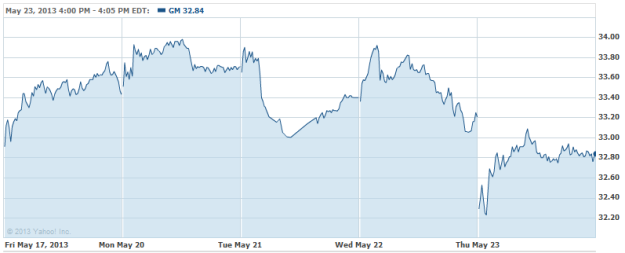 Tesla Motors (NASDAQ:TSLA): Tesla Motors has, as of Wednesday, repaid the loan it took from the Department of Energy in full, becoming the first American automaker to repay its loans from the government. "Following this payment, Tesla will be the only American car company to have fully repaid the government," the company said, taking a few lighthearted jabs at its rivals. Chrysler, for one, wasn't laughing — in a blog post, the company firmly reminded Tesla that it was incorrect, and that Chrysler had repaid its loans almost exactly two years ago.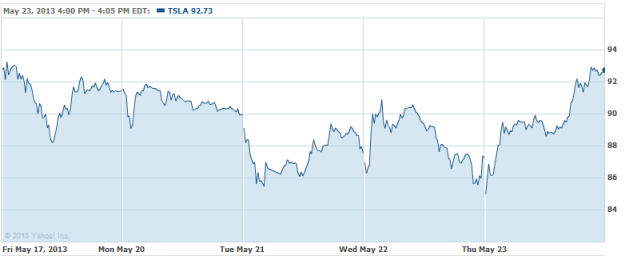 Ford Motors Co. (NYSE:F): Ford has announced that it is shuddering its assembly operations in Australia, 90 years after opening them. High costs and low sales have pushed the company to withdraw its production by 2016, resulting in the loss of 1,200 jobs and making Ford into an import-only brand for the region. "We understand the very real impact that this will have on our team," Ford Australia President Bob Graziano told reporters at the company's Melbourne plant. "We came to this conclusion only after thoroughly reviewing our business and exhausting all other alternatives."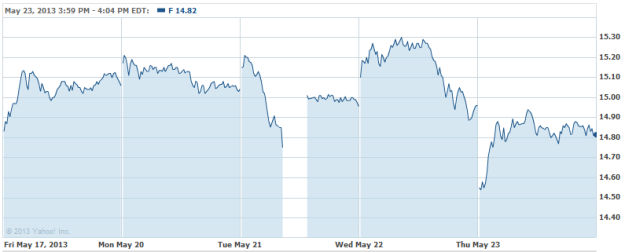 Don't Miss: Honda Is Ready to Make a Mark in the Air.