3 Auto Stocks Going Places: GM's Expanded Recall, Tesla's Bullish Upgrade, and Toyota Restricts Extended Warranties
General Motors (NYSE:GM): GM has expanded its SUV recall to include 480,000 vehicles, issued originally to address a potential fire risk. The company added 231,000 vehicles to the program, which now includes the 2006 Chevrolet Trailblazer EXT and GMC Envoy XL and 2006-2007 Chevrolet Trailblazer, GMC Envoy, Buick Rainier, Saab 9-7X and Isuzu Ascender. GM said it has received 58 reports of vehicle fires and 11 minor injuries related to the issue, and recommends parking the vehicles outside until the issue is resolved. About 443,000 of the affected vehicles are in the United States.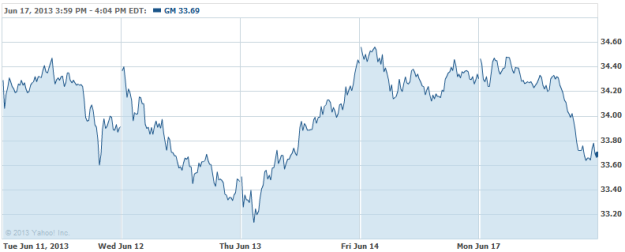 Tesla Motors (NASDAQ:TSLA): Global equities has initiated coverage of the car maker, with a hefty Overweight rating and a $150 price target. The firm believes that Tesla is creating a new industry called Transport-as-a-Service, which it estimates could become a $100 billion market, with Tesla snagging a healthy 60 percent share.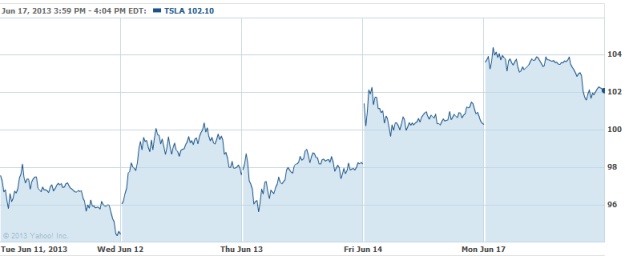 Toyota Motor Corp. (NYSE:TM): Toyota is clamping down on its online, third-party warranty sale program, and will now be limiting the sales of warranties to within the state that the consumer buys the car. Extended service contracts, which were backed by Toyota, are bought and sold online, and provide a healthy side business for dealerships. While Toyota assures that the new policies are designed to keep the company within state commerce laws, industry observers believe that the move is designed to keep dealerships happy, so they do not have to compete with out-of-state dealers offering the same contracts at a lower price.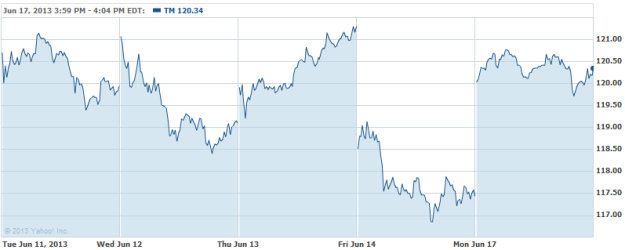 Don't Miss: Will GM's New Recall Affect Consumer Views?