3 Auto Stocks Going Places: GM's Mixed Month, Ford Steams Ahead, Toyota Misses Court Bid
General Motors Co. (NYSE:GM): GM's unit sales fell 11 percent to 187,195 versus estimates that called for a 4.2 percent decline. Chevrolet slumped 14.7 percent and GMC dropped 9.7 percent; Buick actually grew 6.5 percent, while Cadillac kept rolling, adding 9.9 percent. Fleet sales also declined 430 bps, to 20.4 percent of total sales during the month; India sales fell shy, falling 4.8 percent during September.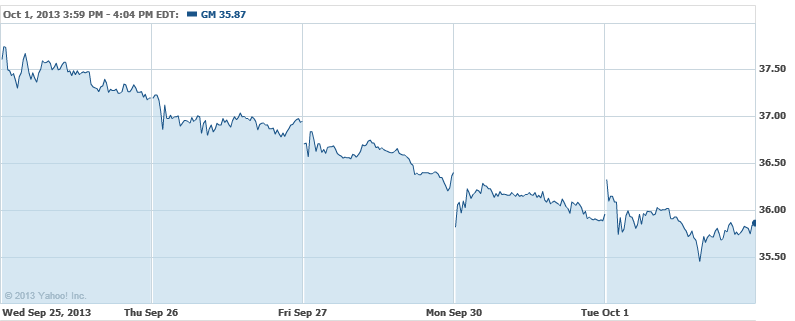 Ford Motor Co. (NYSE:F): General Motors reported a fairly mixed month in September, though that wasn't the case for Camp Ford, where unit sales grew 6 percent to 185,146 against estimates for a flat month. Ford saw a 62 percent surge in Fusion sales, while a 29 percent rise in Fiesta sales fueled its best September sales numbers since 2006. Ford's brand rose 6.3 percent, though Lincoln fell off by 5.1; the F-Series now has five straight months of monthly sales in the U.S. of more than 60,000, showing the resiliency of the pickup line.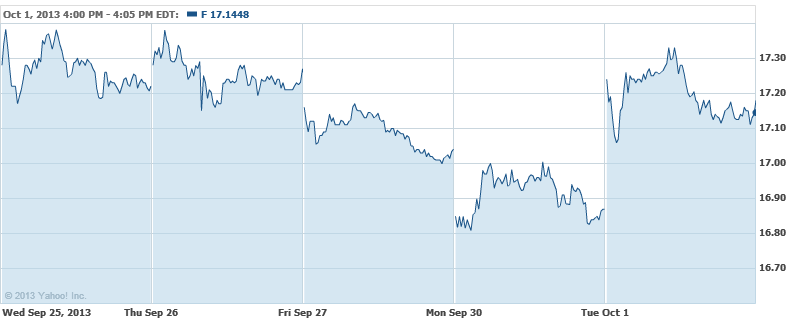 Toyota Motor Corp. (NYSE:TM): Toyota has tentatively lost a bid to get a court to throw out a lawsuit that claims one of its vehicles suddenly accelerated and resulted in an accident that left a woman severely injured. Ida St. John was injured when her 2005 Toyota Camry crashed in April 2009. She died after the accident, though her grandson is pursuing the lawsuit; he doesn't claim the accident caused the death.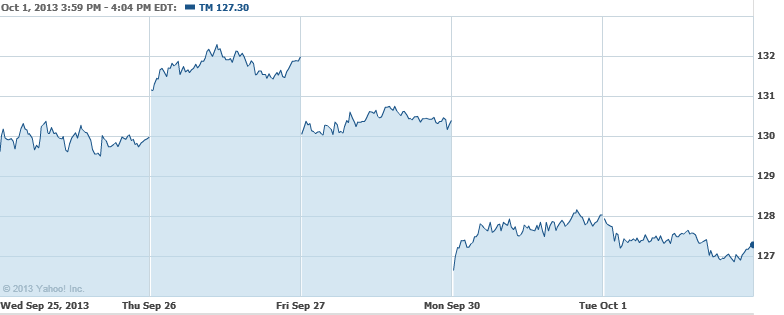 Don't Miss: How Will GM Manage This $71 Billion Obligation?