3 Auto Stocks Going Places: GM's New Debt, Toyota's Hybrids Roll On, Tesla Gets a Push from Wedbush
General Motors (NYSE:GM): General Motors stated that it will act to lower its cost of capital and strengthen its balance sheet after it raised $4.5 billion through its first major private sale of debt since its emergence from bankruptcy, Seeking Alpha reports. GM will allocate $3.2 billion of the proceeds from the sale to repurchase 120 million preferred shares held by the United Auto Workers. Another $1.2 billion will prepay in full the company's 7 percent notes held by the Canadian Auto Workers's Union Health Care Trust.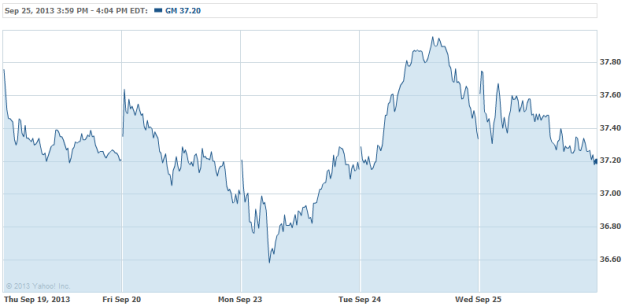 Toyota Motor Corp. (NYSE:TM): Toyota is using its position as the world's hybrid leader as a jumping-off point to carry on its momentum, AutoWeek reports. "Our next generation of hybrids will feature improved batteries with higher density," managing officer Satoshi Ogiso said, adding that research and development funds have greatly increased for nickel-metal hydride and lithium-ion batteries. The next generation of the Prius will use small batteries and motors, which will be more power-dense than the current components, Ogiso said to the publication.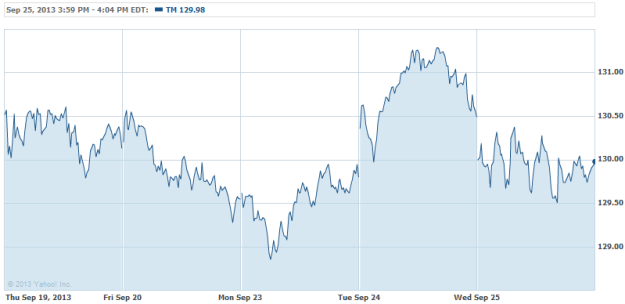 Tesla Motors (NASDAQ:TSLA): Wedbush has raised Tesla's price target to $180 from $150 following a manufacturing facility tour of Tesla's plant in Fremont, California. The firm said it has increased confidence that Tesla can meet or exceed both near and intermediate expectations. The analyst is impressed with all aspects of production and believes Tesla has additional capability to increase production above 500 vehicles per week exiting the third quarter. Wedbush views Tesla's valuation as appropriate and maintains its Neutral rating on Tesla's stock.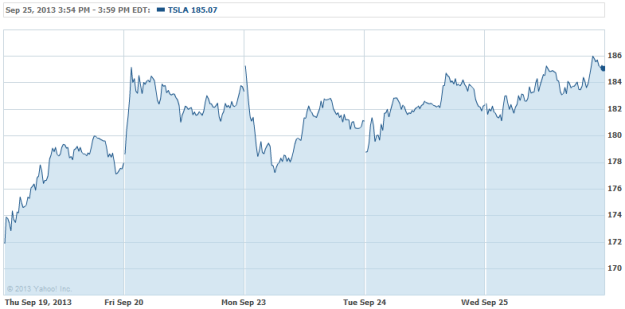 Don't Miss: 10 of the Most Fuel-Frugal Coupes for 2013