3 Auto Stocks Going Places: Honda Delays Chinese Production, Ford's Big Carbon Commitment, and GM's Latest Luxury Star
Honda Motor Co. (NYSE:HMC): Honda is delaying the production of its hybrid units in China, until more affordable components and parts become available. Honda had intended to start local production of hybrid cars in China as early as next year, but is now saying that local production had been put back "to within three years" in order to source cheaper components from parts suppliers in China.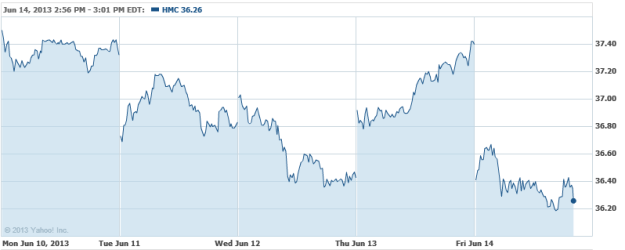 Ford Motor Co. (NYSE:F): Ford is aiming at cutting its carbon dioxide emissions by 30 percent per vehicle by 2025, after a review revealed that the company had cut emissions by 37 percent between 2000 and 2012. The cuts will address everything from new products and technologies to the company's manufacturing processes.

General Motors (NYSE:GM): Though the new 2014 Cadillac CTS will run nearly $7,000 more than its 2013 sibling, the car will come loaded with more than 20 additional features, and is still priced under the comparable BMW 5 Series and Mercedes E-Class. For buyers with some extra cash to drop, the CTS V sport will give you 420 horsepower, courtesy of a brand new twin-turbo V6.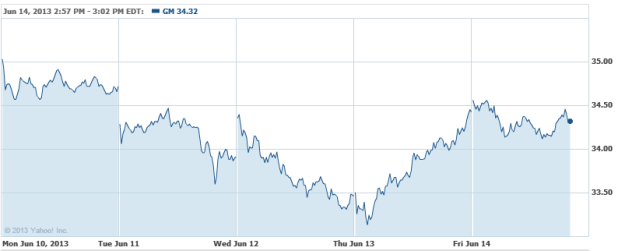 Don't Miss: Does GM Have an Investment Grade Credit Rating in Sight?