3 Auto Stocks Going Places: Tesla Is a Top Seller, Ford's on the Rise, Toyota Goes to Court
Tesla Motors (NASDAQ:TSLA): Though this story broke last week, Reuters has confirmed that Tesla owns the distinction of having the top-selling car in Norway, with its Model S sedan accounting for 5.1 percent of all cars sold in September, ahead of the Volkswagen Golf. Demand for the Tesla has been ravenous in the country, which is notorious for its high taxes on gasoline vehicles. "There has been an enormous demand for this car, and it doesn't seem to stop. We have a lot of customers on the waiting list right now," said Joar Tenfjord, the head of Tesla's dealership in Bergen, Norway.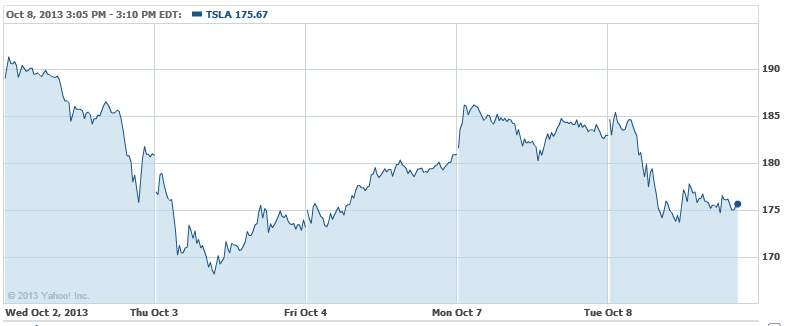 Ford Motor Co. (NYSE:F): Although Ford was late to the Chinese market party, anti-Japanese sentiment in the country has helped the company come within a stone's throw of Toyota (NYSE:TM) and Honda (NYSE:HMC), as Ford hopes to move more than 900,000 vehicles in China this year, possibly breaching the 1 million mark. Ford has yet to release its Lincoln luxury marque in the country, which it plans to do next year.

Toyota Motor Corp. (NYSE:TM): Toyota will go to trial in federal court over a lawsuit that blamed a Camry driver's accident and injuries on design defects in the car that caused it to accelerate unexpectedly. The judge did not dismiss a design defect claim and an claim that Toyota failed to warn the Camry driver about known dangers with the car, but did grant the carmaker's request to throw out manufacturing defect and negligence claims, Automotive News reports.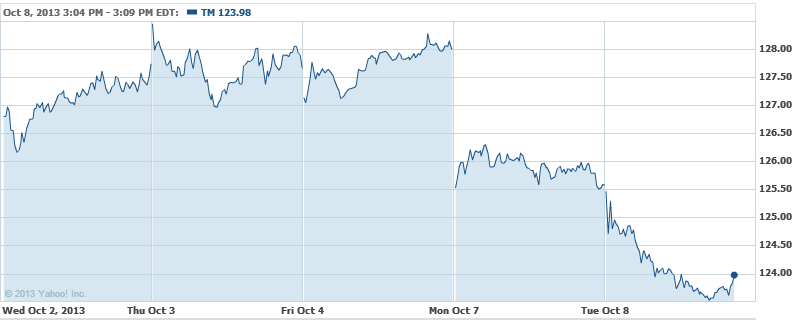 Don't Miss: 12 Rides That Made the Car of the Year Short List.