3 Auto Stocks Going Places: Tesla Makes the Nasdaq 100, Ford's Situation in China, and GM's Corvette Shows Its Green Cred
Tesla Motors (NASDAQ:TSLA): Big news from Camp Tesla: the EV maker will be replacing big-data titan Oracle (NASDAQ:ORCL) in its spot on the Nasdaq 100, set to take effect Monday, when Oracle is scheduled to migrate to the New York Stock Exchange. Tesla has a market capitalization of approximately $12.8 billion.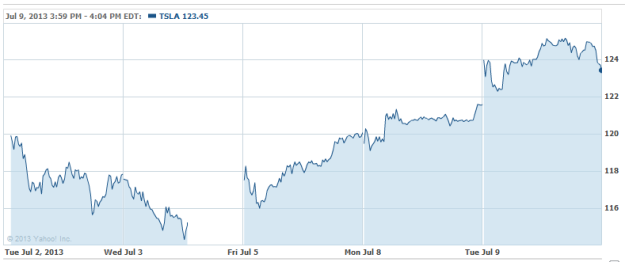 Ford Motor Co. (NYSE:F): Though the company's sales in China still fall well behind the leading brands, analysts are confident that the planned push by Ford including six new models, the debut of the Lincoln brand next year, and substantial infrastructure investment could allow Ford to get a grip on the huge market, which still has great potential.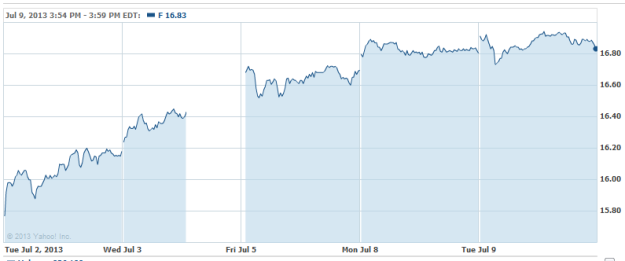 General Motors Co. (NYSE:GM): GM says the new Corvette Stingray, using technologies like Active Fuel Management (read: cylinder deactivation) and a new seven-speed transmission, will be good for 29 miles per gallon during highway driving, an unprecedented figure for a high-performance car. With increasing pressure on automakers to lift fleet mileage numbers, expect other high-test cars to follow suit.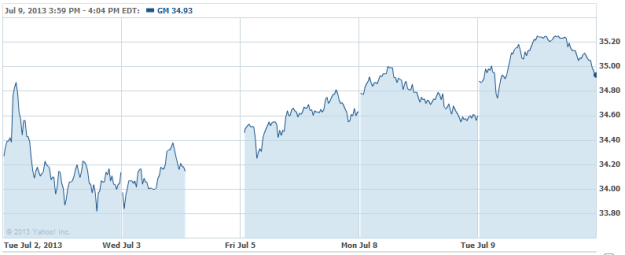 Don't Miss: Here's a Peek Into Ford's 'Long Journey' Ahead in China.