3 Auto Stocks Going Places: Tesla Takes on NC, GM Wallows in Europe, and Toyota Takes to Twitter
Tesla Motors (NASDAQ:TSLA): Following a disappointing loss in its legal fight with Texas, North Carolina is the next state in line to challenge Tesla's unique direct sales model, that bypasses the traditional dealer channel. Despite a broad show of public support for Tesla's direct sales model, dealer associations have entrenched their model within state legislation that would force the electric carmaker to adhere to the dealership model.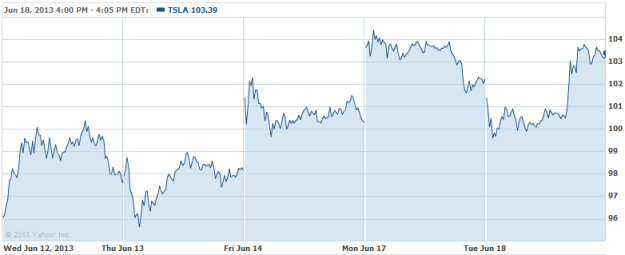 General Motors (NYSE:GM): Just when it seemed that car sales in Europe couldn't get worse, they did — badly, too. New car registrations tanked 5.9 percent, hitting a low for the month not seen in 20 years with only 1.04 million cars sold. GM suffered more than most, with sales declines of 11.3 percent.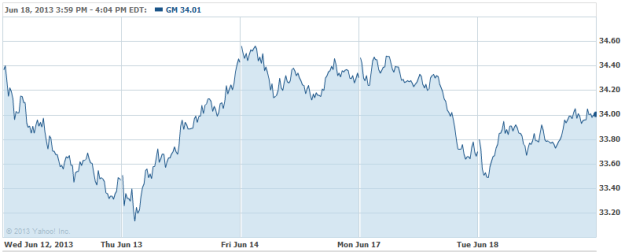 Toyota Motor Co. (NYSE:TM): Toyota is exploring new channels to reach out to new customers — including Twitter. The world's largest car maker will be using the social media site to demonstrate the quality of its Auris hybrid, which is made in the U.K. As part of the Twitter campaign, Toyota will post links to photos, video and blog content in the Tweets it plans to send. The Tweets will detail 325 production processes for chart panel stamping, welding, painting, plastics, assembly and quality control, in hopes of conveying to the masses how well built the cars are.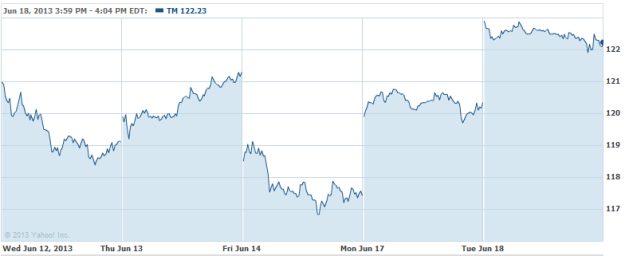 Don't Miss: Too Savvy, Too Soon? Ford Returns to Old-School Tech.