3 Auto Stocks Going Places: Tesla's Gen III in Demand, Ford is a Buy, GM Offers Siri in Six More Models
Tesla Motors (NASDAQ:TSLA): Investment firm Wedbush has lifted Tesla's price target for shares to $240 from $180, based on its confidence that there is a large pool of demand for Tesla's Gen III vehicle, which will command a price of around $35,000 — half the cost of its Model S sedan. The shares were also given an Outperform rating, up from Neutral; shares are up nearly 3.5 percent in response.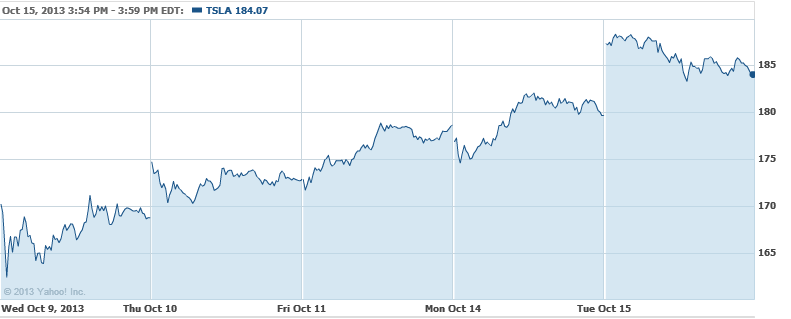 Ford (NYSE:F): Argus predicts that earnings estimates for Ford will climb higher after the company posts its third quarter results, and the firm believes that the stock is undervalued. Argus keeps a $23 price target and Buy rating on the shares.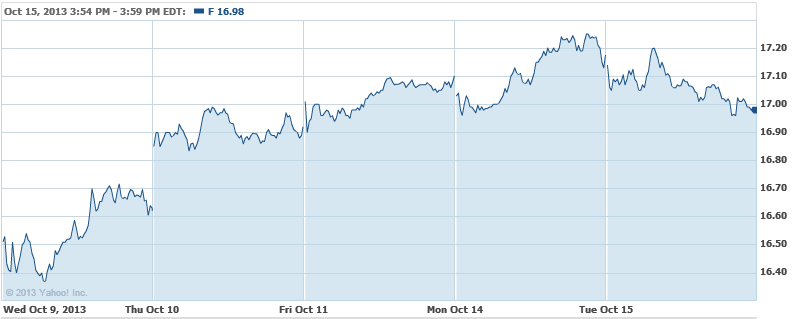 General Motors (NYSE:GM): Chevrolet, which began offering Siri voice-activated software in its MyLink equipped Chevy Spark and Sonic models in February of this year, announced Tuesday that it will begin offering the technology in six more of its models, including all of the 2014 SS and Volt models, as well as on the LT and LTD levels of the Camaro, Cruz, Equinox, and Malibu, said a General Motors spokeswoman.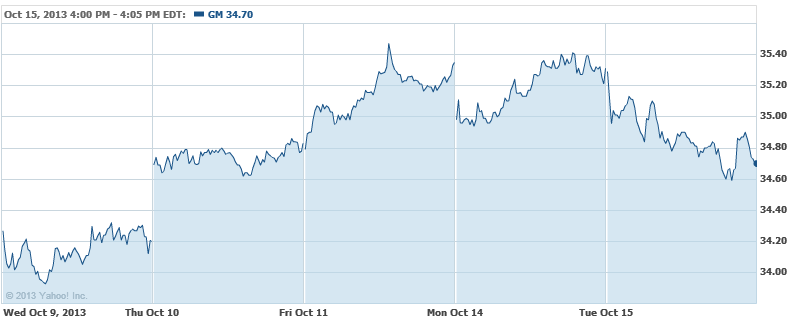 Don't Miss: New Stores, New Cars: Tesla's Next Step.