3 Auto Stocks Going Places: Tesla's Legal Bout, GM's New Distinction, and Ford's F-Series Has The Lead…For Now
Tesla Motors (NASDAQ:TSLA): Tesla has lost its court case over its untraditional marketing methods in Texas, where auto dealers succeeded in beating the company's attempts to sell its vehicles straight to the public rather than routed through a dealer network. Automotive News reports that the bills which would have made an exemption to the laws requiring manufacturers to use dealers did not get to either the Texas Senate floor or House floor for a vote, though chances are the fight will come back around when the house is next in session.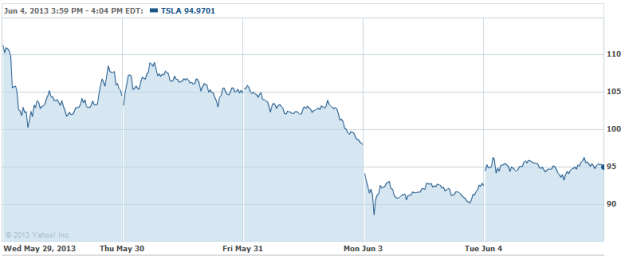 General Motors (NYSE:GM): With Heinz (NYSE:HNZ) being picked up by Berkshire Hathaway and 3G Capital, the company's spot on the S&P 500 will be awarded to Michigan's own GM. The auto manufacturer will also be awarded on S&P's 100, again in place of the famed ketchup company. Certainly a testament to General Motors' turnaround, as it was just four years ago that the company filed for bankruptcy and received a generous helping hand from the U.S. government.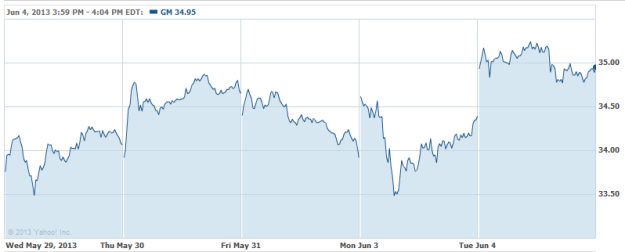 Ford Motor Co. (NYSE:F): Trucks is what drove Ford's sales compared to GM's numbers, as the former's truck line swelled 14 percent compared to GM's 3 percent. Sales of the Ford F-Series, the best-selling vehicle in America, were up an impressive 30.6 percent year-over-year. However, Ford should not become comfortable or complacent: most of GM's new trucks are just hitting dealer lots, which means the automaker could catch up over the course of the year as GM takes advantage of an earlier product refresh.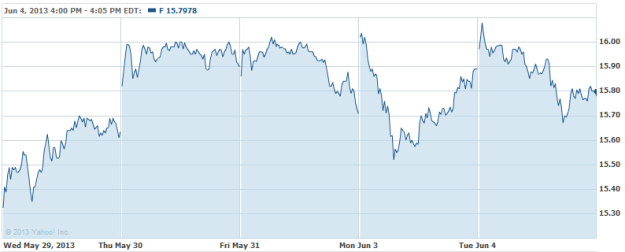 Don't Miss: Will GM Have to Recall 400,000 Vehicles?