3 Auto Stocks Going Places: Tesla's Stash of Credits, Ford's Break Cut Short, and Toyota Beats Out BMW
Tesla Motors (NASDAQ:TSLA): Morgan Stanley estimates that Tesla could make $188 million this year from selling environmental credits, which CEO Elon Musk has denied as being a crutch to the company's profitability (and the company proved so during the last earnings report). However, a stash of credits in Tesla's back pocket provides a comfy cushion to lean on through downward sales trends when large manufacturers are having hard times reaching the higher state emissions standards. On a different note, the car maker may potentially pay off its Department of Energy loan today — in full, nine years early, to the taxpayer's advantage of $12 million.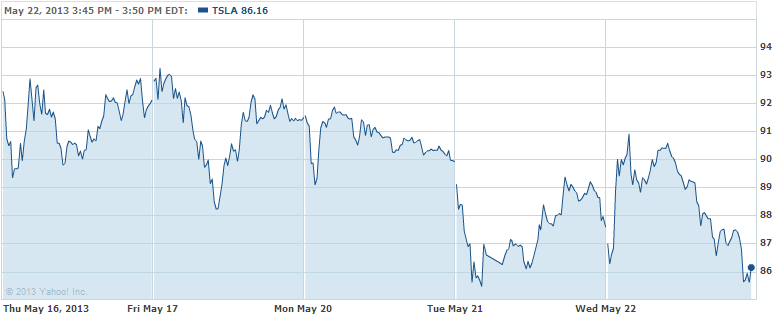 Ford (NYSE:F): Ford, along with its Detroit brethren General Motors (NYSE:GM) and Chrysler, will be foregoing the usual two-week facility shutdown this summer, to address strong demand for vehicles. Additionally, the companies are adding more shifts to their assembly plants, which are already running near or at capacity. Ford intends to push an extra 200,000 vehicles to dealerships this year.

Toyota Motor Co. (NYSE:TM): On Wednesday, it was announced that Toyota has passed BMW for the crown of being the most valuable car brand, with a 2013 brand value pegged at $24.5 billion — a 12 percent increase over 2012. BMW's value of $24 billion represents a 2 percent decline since last year. Ford took first among American manufacturers, with an 8 percent gain in brand value. "[Toyota's] hybrids are reinforcing the experience of the brand, and in so doing, Toyota continues to magnify what is special and different about it," said Peter Walshe, Millward Brown global brand director.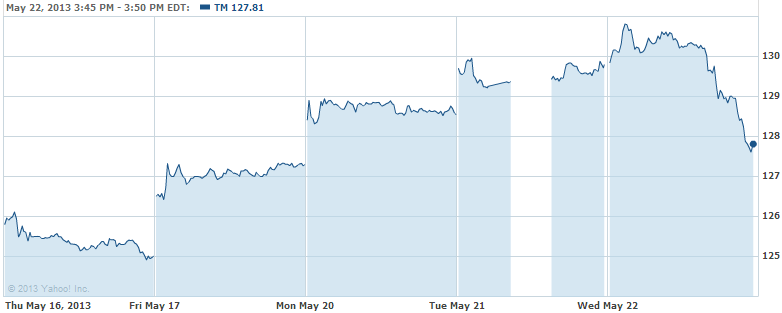 Don't Miss: Here's Why Ford and Friends Are Looking at a Golden Summer.