Tesla Motors (NASDAQ:TSLA): Tesla's Model S sedan has received a perfect 5-star safety crash test rating from the National Highway Traffic Safety Administration, giving the company yet another addition to its trophy case. Only 1 percent or so of all cars tested by the federal government achieve 5 stars across the board. "The Model S has the advantage in the front of not having a large gasoline engine block," StreetInsider reports, "thus creating a much longer crumple zone to absorb a high speed impact."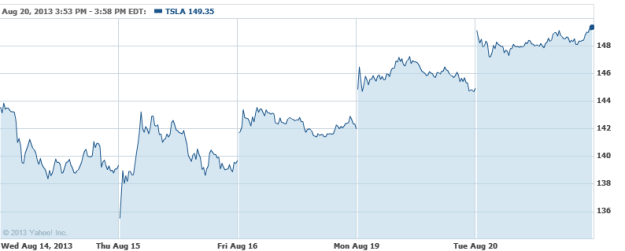 General Motors (NYSE:GM): GM will soon be installing wireless smartphone charging capabilities in some 2014 models, powered by new technology from Powermat. While among one of the first American manufacturers to install the nifty feature, GM joins Toyota (NYSE:TM), which has already put a wireless charging option in the latest Avalon sedan.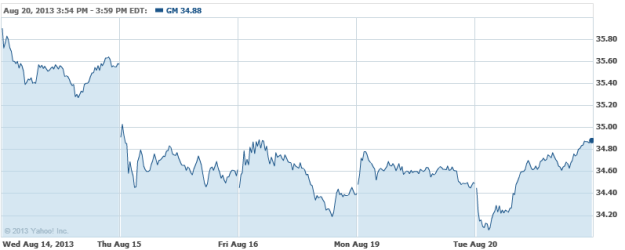 Toyota Motor Co. (NYSE:TM): It's a sad day for off-roading enthusiasts — Toyota announced that it will be pulling the plug on its FJ Cruiser after the 2014 model year. Launched in 2006, the FJ Cruiser has seen few changes in the seven years that it's been available. That being said, it's not like it needed them, either. The FJ was a rebirth of the best-selling vehicle originally produced in the 1960s and up through the '80s. Final orders will be taken until June.