3 Auto Stocks Going Places: Tesla's Supercharger Network, Ford Looks Past European Losses, and Honda Pursues Elusive Chinese Sales
Tesla Motors (NASDAQ:TSLA): Chairman Elon Musk dropped hints at the AllThingsD digital conference yesterday that the company was going to triple the footprint of its supercharger network, allowing Tesla and other EV drivers to ultimately make the commute from New York to Los Angeles. Superchargers offer the fastest EV charging technology available, able to give 150 miles of range after just 30 minutes of charge.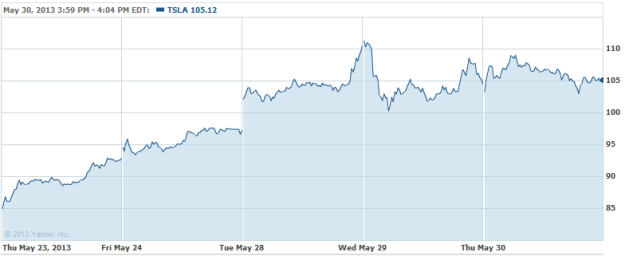 Ford Motor Corp. (NYSE:F): Following a meeting with the company's investor relations team, RBC Capital has raised its price target to $18 from $15, as it believes that the company is benefiting from improvements in its European unit and ramping Asia sales. It keeps an Outperform rating on the stock.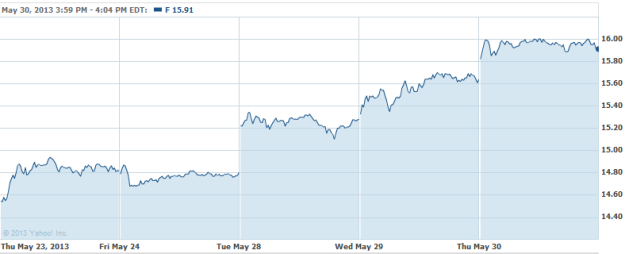 Honda Motor Co. (NYSE:HMC): In order to restore slumping sales in China, Japanese manufacturers such as Honda and Toyota (NYSE:TM) will be localizing themselves within the country, presumably in efforts to help improve negative sentiments between the two countries. The drop off in sales in China allowed American companies to move in possibly at the expense of Japanese market share.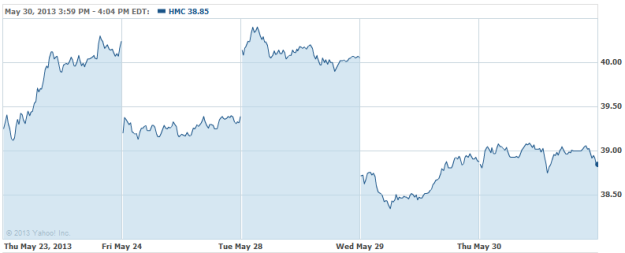 Don't Miss: Ford's Big Gamble: Spread SUV Love Around the World.