3 Auto Stocks Going Places: Toyota Eyes Big Profits, Tesla's Ambitious Production Plans, and GM Nixes Summer Break
Toyota Motor Corp. (NYSE:TM): On the heels of posting its largest annual profit in five years, Toyota is forecasting that the growth trends will continue, and profits will spike to the highest levels seen in six years. Subsequently, the company is planning to boost the compensation for its board, $10.8 million overall, a 28 percent bump over the year previous.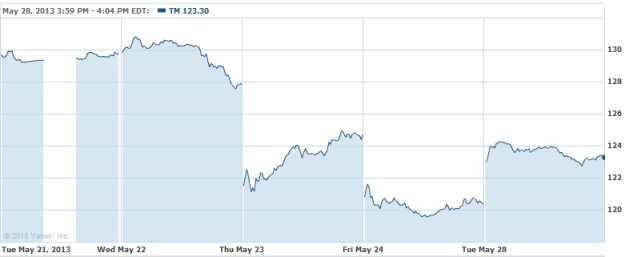 Tesla Motors (NASDAQ:TSLA): Bullish sentiment from Goldman Sachs has helped push Tesla shares over the $100 mark, after a smooth field visit by the bank which noted that the company's production goals seem plausible, and that Tesla management thinks the automaker can sell 500,000 units per year when next generation models hit the market over the next few years.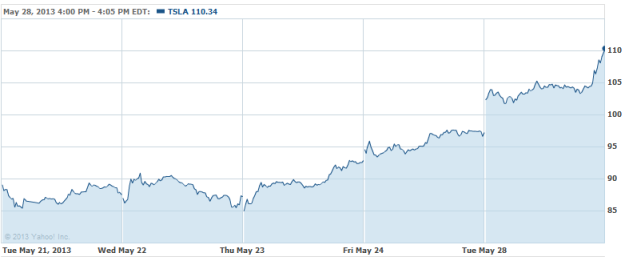 General Motors (NYSE:GM): Heightened demand for autos has forced automakers to abandon their traditional summer off-season, and keep their plants up and running to churn out cars to meet the nation's new-found appetite for vehicles. GM has joined the others, as its plant building large crossovers is expected to stay open, and a heavy-duty pickup plantwill be idled for just one week, instead of two.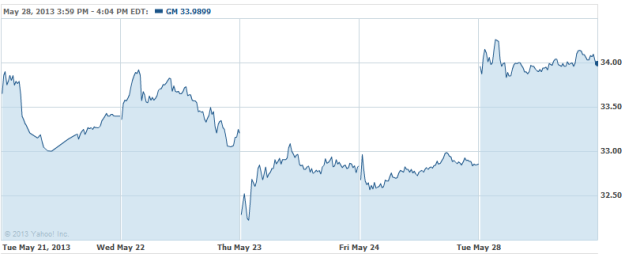 Don't Miss: Ford's F-150 Risks Stalling — Literally.