3 Auto Stocks Going Places: Toyota Pumps Cash Into Facilities, Tesla's New Battery Swap, and GM Executive Steps Down
Toyota Motor Co. (NYSE:TM): The world's largest automaker will be pumping about $200 million into three new facilities in the United States, to help increase North American capacity. Included in the spending is $150 million at a Huntsville, Ala., engine plant, according to an emailed statement. Toyota is also investing at factories in Troy, Mississippi, and Jackson, Tennessee, which supply the Alabama facility. Toyota has spent about $2 billion in North American manufacturing investments the past two years.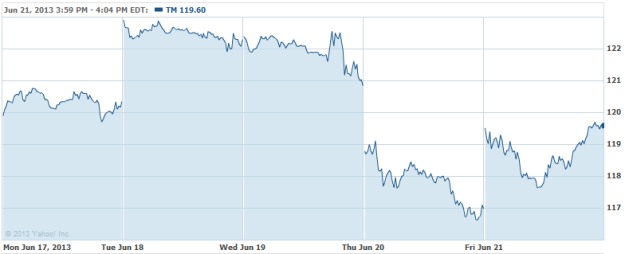 Tesla Motors (NASDAQ:TSLA): Investors are responding warmly to Tesla's live presentation of its new battery-swapping system, in which Elon Musk walked the audience through two Tesla Model S battery swaps — in the time that it took one car to fill with gas. The demo certainly showcased Tesla's committement to creative thinking, but at what cost?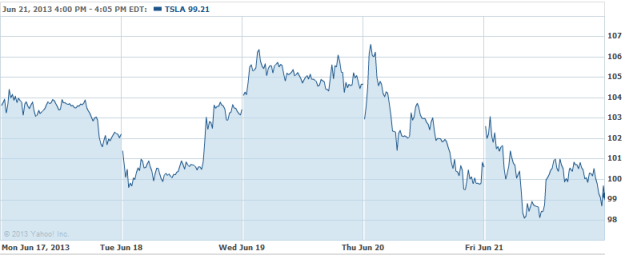 General Motors (NYSE:GM): After 27 years with the company, GM is bidding farewell to the president and managing director of Chevrolet and Cadillac in Europe, Susan Docherty. Docherty has been in various sales and marketing, service, and communications posts with GM in the US, Europe and Asia. Those past positions include being GM's vice president of US Marketing, and previous to that, she served as general manager of The General's Buick-Pontiac-GMC channel. She is also hailed as one of the only top female executives in the industry.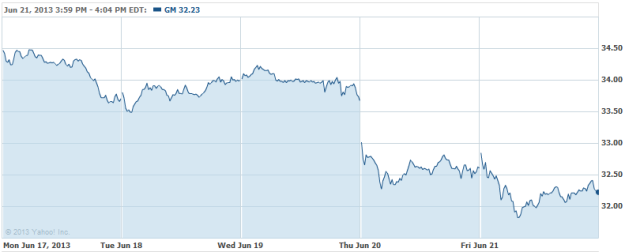 Don't Miss: GM Throws the Pickup Gauntlet Down Before Ford.