3 Auto Stocks Going Places: Toyota Shifts Its Strategy, Tesla's Valuation Concerns, and GM's Russian Situation
Toyota Motor Corp. (NYSE:TM): Volume will not be Toyota's spearheading strategy, according to the company's new top executive for North America, Satoshi Ozawa. Ozawa contends that reining in incentives is "the first challenge" to building brand worth, protecting Toyota's brand, and keeping incentives from cutting into long-term value. His statements come while Toyota's sales goals for its Prius hybrid look increasingly dubious.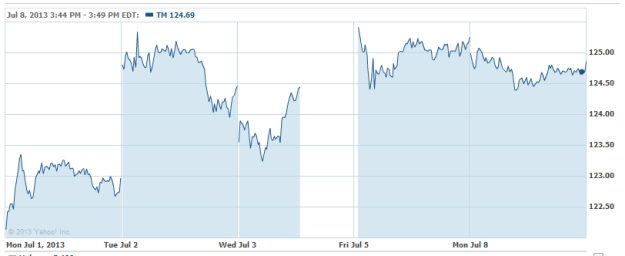 Tesla Motors (NASDAQ:TSLA): With company shares continuing to flirt with all-time highs, the enduring strength of the shares has people wondering when the Tesla bubble will burst. Since its race from around $40 to its $120 range now, analysts and observers have warned of overvaluation, yet the shares continue to climb. Vconomics said that buying the shares now is for those who believe in miracles, citing Tesla's lack of fundamentals and warning that the momentum-inspired rally could burn out.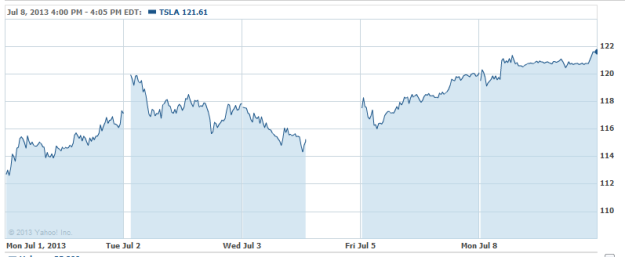 General Motors Co. (NYSE:GM): Auto sales in Russia plummeted 11 percent for the month of June, falling 6 percent since the beginning of the year. While automotive underperformance is not unexpected in Europe, GM has been one of the more active companies in the Russian market and will hopefully benefit from a new government subsidy program that is expected to boost sales throughout the second half of the year.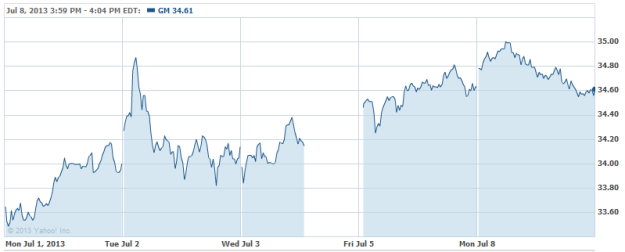 Don't Miss: Is Toyota the Most Inventive Automaker in the U.S.?