3 Auto Stocks Going Places: Toyota Takes Lexus Slow In China, GM's New Malibu, and Musk Hints At Tesla's Future
Toyota Motor Corp. (NYSE:TM): Toyota will be taking the Chinese market slowly and cautious in regards to its Lexus luxury line, according to a company executive. Even though taking its time could cost the company market share and money on import tariffs, anti-Japanese sentiment plays a more significant factor in the decision.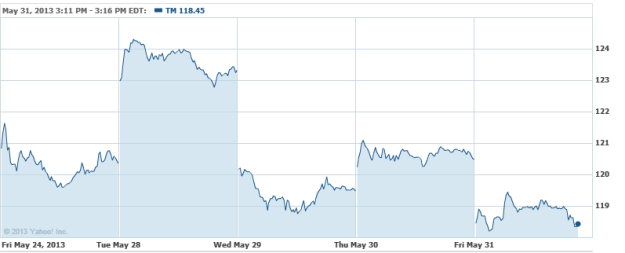 General Motors (NYSE:GM): GM has pulled the curtains off of its new, restyled Malibu sedan, the brand's latest attempt to thwart the "fleet filler" image that the last couple of generations have become. The car, due out later this year as a 2014 model, gets a new engine in the base model that boosts gas mileage, more back-seat legroom, a restyled front end, an updated interior, and suspension changes that will improve the car's handling, GM said.

Tesla Motors (NASDAQ:TSLA): In an interview on CNBC on Friday, Elon Musk says that the automaker will make money by the end of the year, even excluding the highly criticized government subsidies. The rumored cheap Tesla, which will clock in at about half of the Model S's $70,000 price tag, is anticipated to hit markets in three or four years. Musk also notes that 25 percent of people who test drive a Model S end up buying one, a higher ratio than it expected and a decent rate for a car just named Motor Trend's Car of the Year.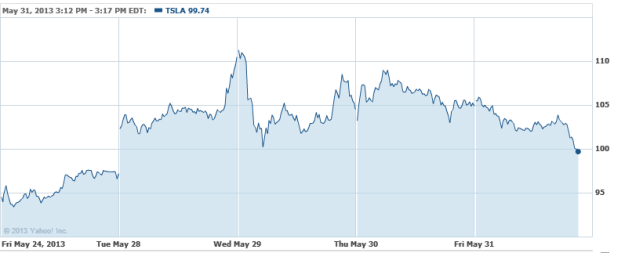 Don't Miss: 5 Facts: All You Need to Know About Tesla's Superchargers.