3 Auto Stocks Going Places: Toyota's Big Recall, Tesla's Credit Sales, GM's Bi-Fuel Impala
Toyota Motor Corp. (NYSE:TM): Toyota has issued a sizable 885,000 vehicle recall, covering models in the Camry, Venza, and Avalon ranges. Of the total, about 803,000 of those cars in in the United States. All are from the the 2012 and 2013 model years and have been called back because of potential problems with the air conditioning condensers. Water from the condenser can leak onto the airbag control module, which could cause the airbag to inflate and deploy at the wrong time, Toyota said, adding that two minor injuries were reported due to the issue.

Tesla Motors (NASDAQ:TSLA): Tesla, not surprisingly, has topped the list for sales of California zero-emission vehicle credits in the past year, as Toyota took first for hybrid credits. Since Tesla does not manufacture a gasoline powered car, the company has a lot to throw around, while still falling well within California's strict compliance laws. Tesla reported ZEV credit sales this year through June of $119 million, or 12 percent of its first-half revenue. CEO Elon Musk, the company's co-founder and biggest shareholder, has said such credit sales will decline in the second half from the first six months of 2013, Bloomberg reports.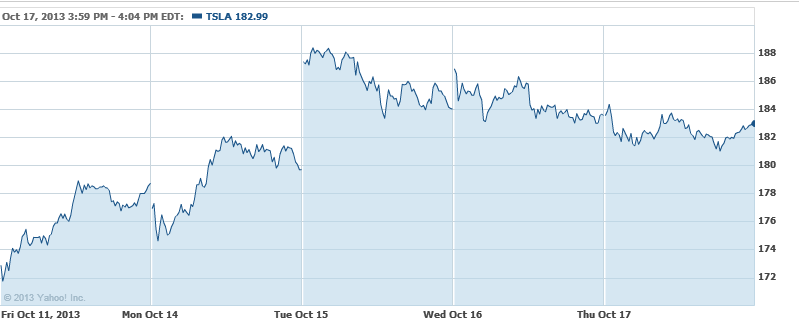 General Motors (NYSE:GM): Chevrolet will be launching a bi-fuel powered Impala sedan as soon as next Summer that would run on both compressed natural gas and conventional gasoline, offering the capabilities and cleaner-burning nature of CNG, but without the range anxiety. GM says that CNG is cleaner-burning, less costly fuel than gasoline, and vehicles powered by compressed natural gas typically emit 20 percent less greenhouse gases than gas-powered cars.

Don't Miss: Gasoline or CNG: General Motors Says, 'Why Not Both?'