3 Auto Stocks Going Places: Toyota's Camry Cuts, GM Recalls Malibus, Ford Gets Greener
Toyota Motor Corp. (NYSE:TM): Production of the Toyota Camry at a Subaru plant in Lafayette, Indiana, will be phased out over the course of the next several years. According to a plant official, no jobs will be lost because of the decision, as the production of the Camry will be replaced by other vehicles, possibly including the Impreza.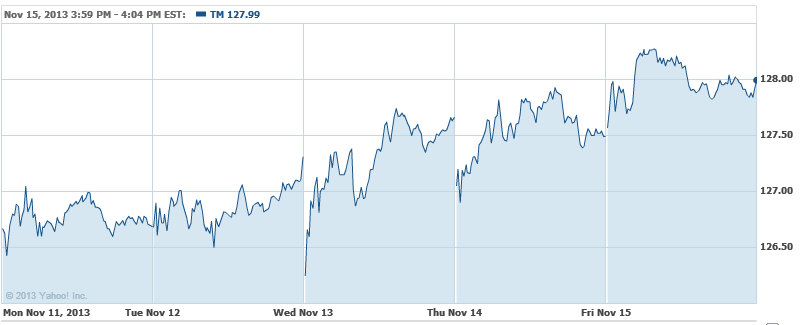 General Motors Co. (NYSE:GM): General Motors will be recalling nearly 60,000 Malibus from the past two years because of possible defects that may be hazardous to the safety of the vehicles. The move is especially costly to General Motors given that the cars are so recent, making the recall a difficult pill for the automaker to swallow.

Ford Motor Co. (NYSE:F): Ford unveiled a Fusion Energi hybrid vehicle that makes use of Coca-Cola Co.'s (NYSE:KO) PlantBottle technology for the material that covers the seats of the car. The Energi thus takes multiple approaches to conserving energy and resources, as the fabric that is used is made with up to 30 percent plant-based materials.

Don't Miss: Ford Unleashes Its Globe-Conquering Ka.