3 Auto Stocks Going Places: Toyota's New Compact, Tesla Goes For China, and GM's Scheduled Layoffs
Toyota Motor Corp. (NYSE:TM): Toyota debuted its 2014 Corolla model on Thursday, ditching the aging compact for a new, roomier, sleeker design in hopes of reviving the world's best selling nameplate to the success it has enjoyed for years. The new Corolla is larger than its compact siblings, blurring further the line between products, and challenging the concept of the compact economy car.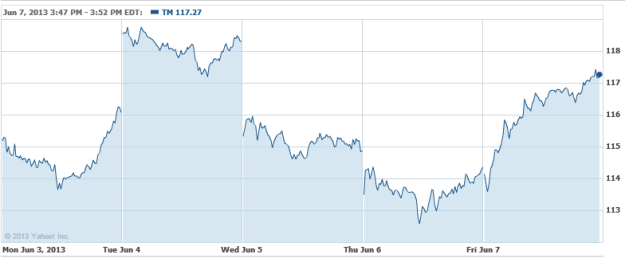 Tesla Motors (NASDAQ:TSLA): Despite some concerns about infrastructure support and price points, Tesla is going ahead with its plans to open a store in China. Although the climate is becoming increasingly friendly for electric vehicles in the country, the company's success is not assured in the region.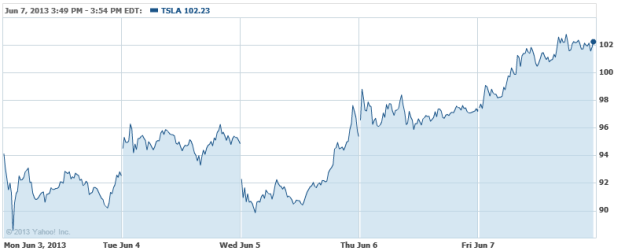 General Motors (NYSE:GM): GM will be laying off about 560 workers at its engine plant near Detroit, while it retools the facility to build a new, more fuel-efficient V6. GM says that the layoffs at the factory will start in August, and run to late 2015. When the $390 million upgrade is finished, the plant will make only V6s, dropping the V8 production that it currently operates.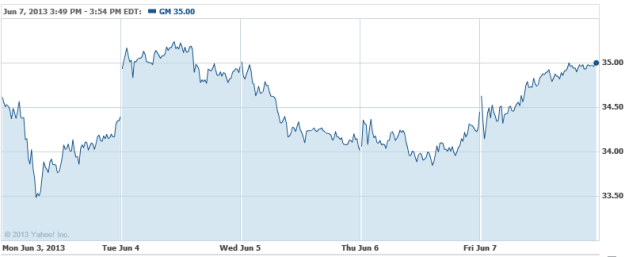 Don't Miss: The Humble EcoBoost Drives Ford to Greatness.