3 Auto Stocks Going Places: UAW Exchanges Warrants for GM Stock, Honda Adds Production Muscle, and Ford Nixes Plans for More Plants
General Motors Co. (NYSE:GM): GM announced that the United Auto Workers Retiree Medical Benefits Trust will sell $171 million worth of warrants to buy GM common stock, as an offering was priced at $3.85 per warrant on Tuesday via a modified Dutch auction process. The closing is expected to occur on or around August 12 subject to customary closing conditions, and Deutsche Bank is overseeing the proceedings.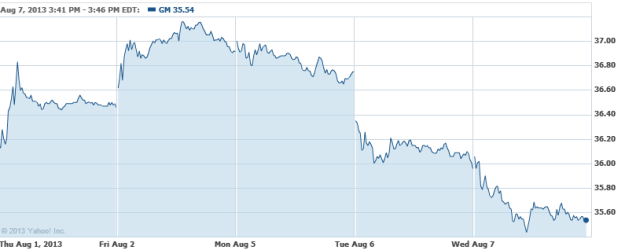 Honda Motor Co. (NYSE:HMC): Honda is planning on infusing 1 billion reais ($435 million) into a second factory in Brazil, sources told Bloomberg. The plant — about 125 miles south of Sao Paulo — will start production of compact cars in 2015. The announcement comes nearly in tandem with a separate release saying that Honda will pour another $215 million into its plant in Ohio, along with the construction of two training centers in the state.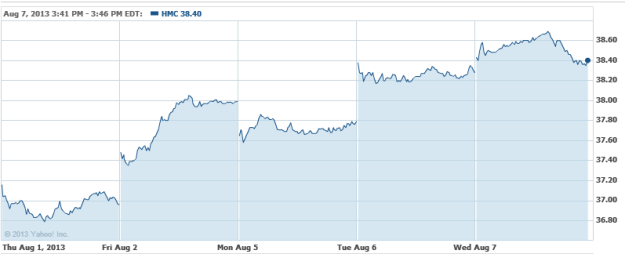 Ford Motor Co. (NYSE:F): Despite increasing sales, Ford does not have plans for the construction of additional facilities. Instead, the company is going to use a more cost-effective strategy and try to extract as much production as possible from its existing plants. "We can always squeeze more," Jim Tetreault, Ford's North American manufacturing chief, said to The Associated Press. "I have never said 'boss, we can't get another one out.'" In the past 15 months, Ford has added capacity to build 600,000 cars and trucks at its existing factories, hiring more than 8,000 workers, the AP reports.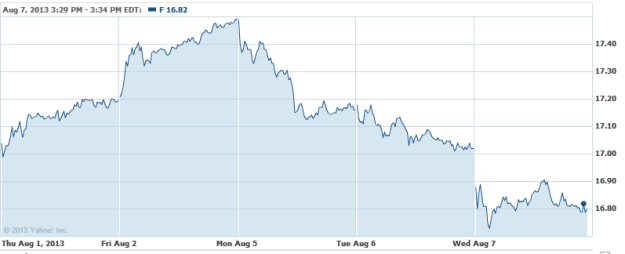 Don't Miss: Chevy's Volt Joins the EV Ranks with a Price Cut.