4 Automakers the Sector Is Buzzing About This Week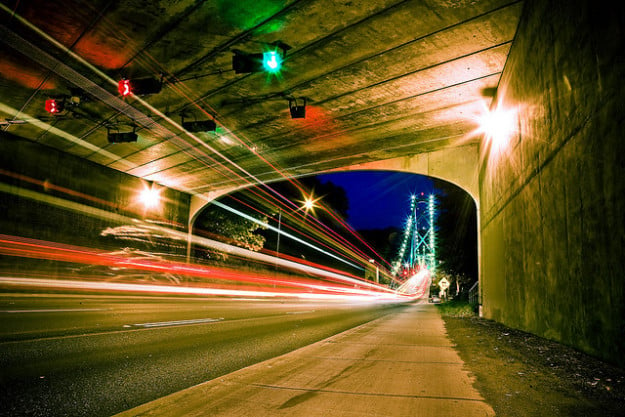 With the Frankfurt Motor Show in full swing, the big news this week and into the next will be the vast array of products being debuted and put on display in Germany. However, as exciting as the show is, automakers don't have the luxury of putting the other news on hold until it's over.
Ford (NYSE:F) has recently run into issues with its Focus EV and has done some shaking up of its board of directors. General Motors (NYSE:GM) is considering bringing a car from Europe under its Buick umbrella, which would likely become the smallest Buick ever if the speculations pan out.
Furthermore, BMW says that its supply chain hiccups will be resolved by the end of the month. All that and more — here are some buzzing auto headlines from the last few days.
1. Ford Motor Co.
Steelcase Chairman and CEO James Hackett, and John Lechleiter, chairman and CEO of Eli Lilly & Co., have been appointed to the automaker's board of directors, Automotive News is reporting. Hackett will be taking his place immediately while Lechleiter will join the panel on October 1st. The two appointments bring the board to 17 members.
Separately, Ford's Focus EV is under investigation for "the tendency to simply stop providing its own momentum under certain conditions." The problem, as reported by one driver, sounds eerily reminiscent of the same problem Ford had with some of its F-150s. "[The] vehicle abruptly lost drivetrain power and came to a sudden stop in the left-hand lane of a major surface street in San Jose," the driver said, according to the National Highway Traffic Safety Administration. "The vehicle suddenly displayed the warning 'Stop Safely Now.' Attempts to restart or reboot the car failed, leaving us dangerously stranded in moderate traffic for over 20 minutes until a nearby resident helped us to push vehicle to safety."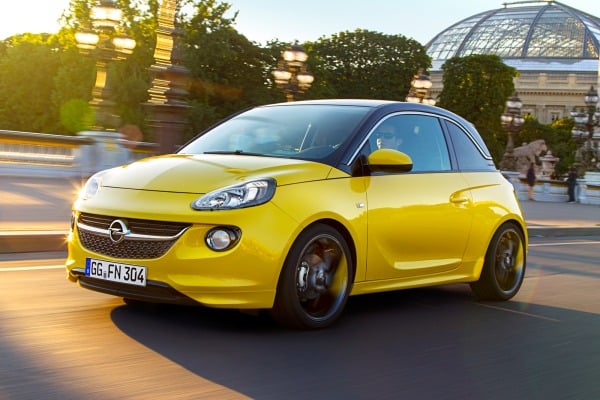 2. General Motors
When one thinks of Buick, chances are that a small hatchback doesn't come to mind — and justifiably so. But GM seems to be exploring the notion of bringing the Opel Adam (pictured above), which is just that — a small hatchback — to the U.S. under the Buick insignia. However, "Nothing is decided," the company said to Automotive News. "But it's an example of some of the Opel product being used elsewhere in the world." With a price of about $15,000 in Europe, it would be the cheapest Buick on sale should it make it to the U.S.
Meanwhile, stateside, reports have surfaced indicating that Chevrolet's 2014 Malibu sedan will boast the same fuel consumption in its base trim as the Eco model. This means that the base model will apparently be good for 29 miles per gallon for combined city and highway driving, while the "Eco's highway fuel efficiency fell one mpg to 36." This undoubtably raises concerns about cannibalization for GM's light-hybrid powered version, which costs roughly $2,300 more for similar results.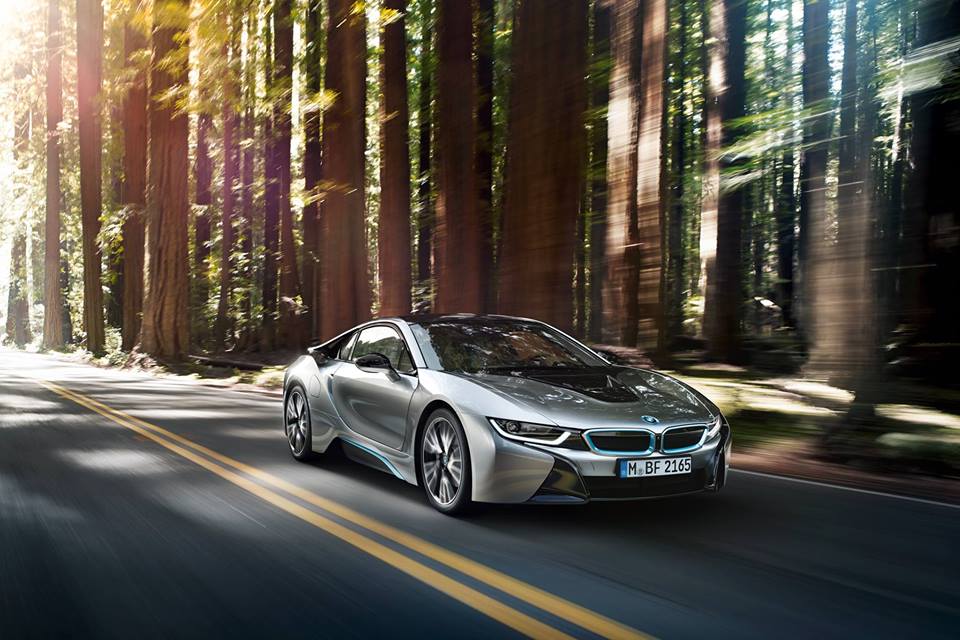 3. Bayerische Motoren Werke AG
BMW will resolve the supply chain debacle that delayed the delivery of spare parts around the world by the end of this month, according to top executives, Bloomberg says. A changeover to a new logistic management system in the central warehouse in Dingolfing, Germany has resulted in customers waiting unusually long periods of time for replacement parts.
The holdup is particularly crucial because the facility in Dingolfing is the epicenter for BMW's parts warehouses worldwide. Customers from Australia, South Africa, Belgium, Romania, Canada and the U.S. have e-mailed Bloomberg News citing waiting times of as long as three months for components to fix their vehicles.
In Frankfurt, BMW has pulled the curtains back on its production version of the i8 hybrid performance, and much to the thrill of its fans, most of the concept design language cues and overall feel remain intact. The car is powered by a 1.5 liter, turbocharged three-cylinder gas engine that's paired with a BMW eDrive electric drive system. The gas motor is good for 231 horsepower, powering the rear wheels of the i8, while the 131-horsepower electric motor is channeled to the front wheels. BMW claims a 0-62 time of 4.4 seconds, and an all-electric range of 22 miles (at 75 miles per hour). Will it compete with the hybrids from McLaren and Ferrari? Not really, but it's also considerably cheaper at around $135,000 to the McLaren P1′s $1.15 million or so.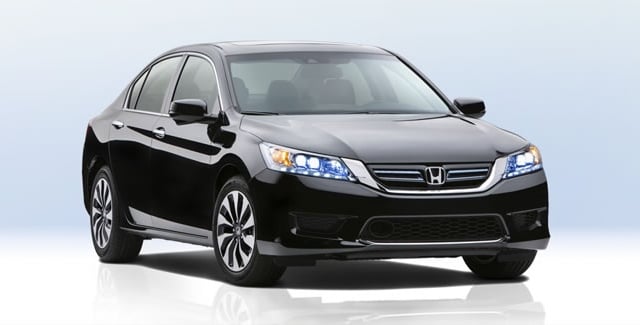 4. Honda Motor Co.
"For customers looking for a 50 mpg rated 4-door sedan, there is no other choice than the 2014 Accord Hybrid," said Mike Accavitti, senior VP of Honda USA Sales, adding that Honda's (NYSE:HMC) new gas-electric hybrid was already surpassing the competition just as it began production in the company's Marysville, Ohio plants.
The number 50 is significant because only the Toyota (NYSE:TM) Prius has ever hit that EPA estimate mark for vehicles (at least in the four-door sized class; Honda's original Insight managed 53) not plugged in for charging, Eric Schaal points out. He also notes that Ford's Fusion is good for 47, though its real world performance has recently been brought into question.
"Even before it hits showrooms this fall, the Accord Hybrid is already claiming segment leadership," Accavitti continued. However, the Accord has some monumental gains to make to take a seat at the top hybrid's table. "Honda sold only 12,770 hybrids through August of this year compared to Ford's 61,306 hybrids. Though Ford has made gains in the segment, Toyota is still crushing the competition with nearly 250,000 hybrids sold. The Prius is the state of California's best-selling car this year," Schaal says.
Want more automotive news? Follow Justin Lloyd-Miller on Twitter.
4 #Automakers the Sector Is Buzzing About This Week http://t.co/T3uiAkql9o via @wallstCS $F $GM #BMW $HMC

— Justin Lloyd-Miller (@JustinWSCS) September 13, 2013