5 Features That Make the New Cadillac CTS Worth Waiting For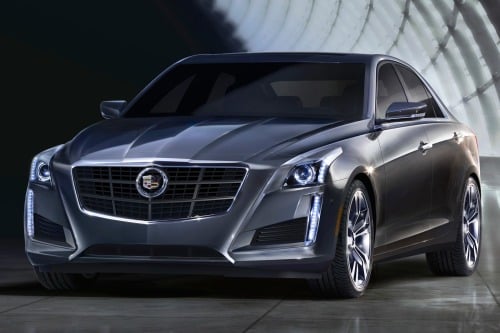 While much of its lineup has already received the substantial overhaul that will eventually be applied to all vehicles, Cadillac's (NYSE:GM) pièce de résistance has yet to be released in its full piston-pounding glory in dealer showrooms.
Not the new Escalade, due to be unveiled in a few days, but the already-revealed CTS midsize sedan, which is slated to be Cadillac's most competitive, European car-rivaling vehicle to date.
From the sound of it, it has the potential to be one of Cadillac's greatest cars overall, too. Here are five factors that General Motors has paid special attention to to ensure that the CTS will be the best car it can be.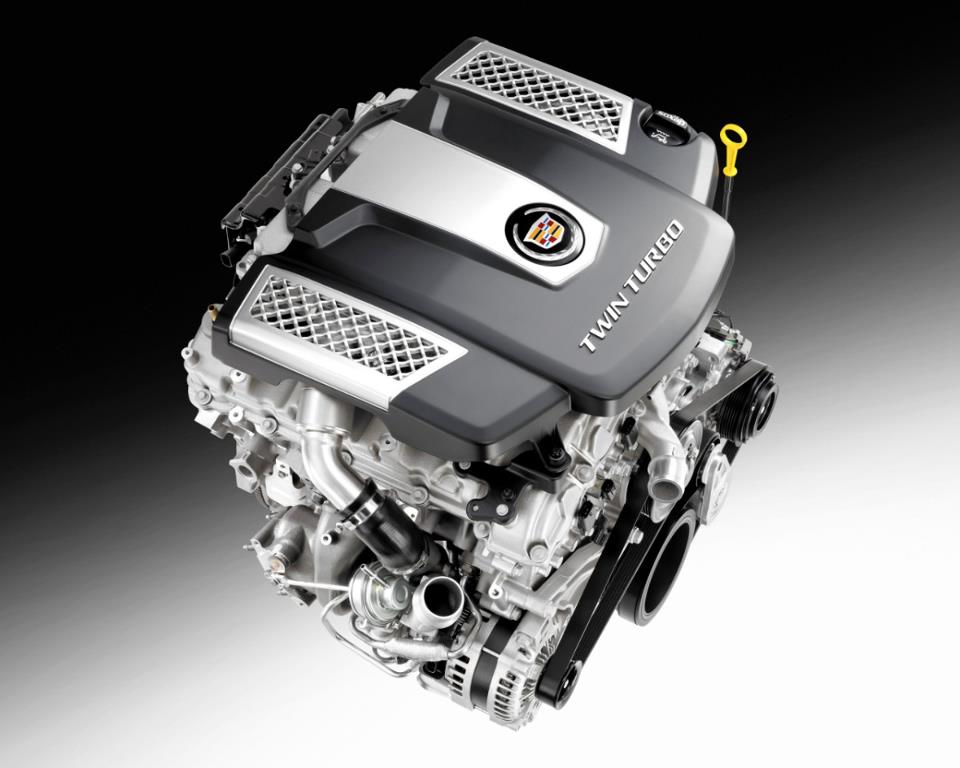 1. Power
While General Motors already produces the potent 3.6 liter V6, the unit was going to need a bit of a bump to perform with the higher-end offerings coming from Ingolstadt and Stuttgart. So, GM slapped a pair of sizeable turbochargers on it, an option that buyers will be able to pick up on the Vsport-trimmed CTS model when it becomes available. The unit produces a substantial 420 horsepower, which meets the power output of Audi's S6 and even trumps it when it comes to torque. The real kicker? The Audi is packing a twin-turbo V8.
"The new Caddy, arriving in showrooms soon, can be just as quick, surefooted and whisper quiet as its European competitors. Imitation may be the sincerest form of flattery, but I doubt the Germans are pleased that the new CTS gives their midsize luxury customers a legitimate American alternative," Doug Guthrie of Detroit News writes.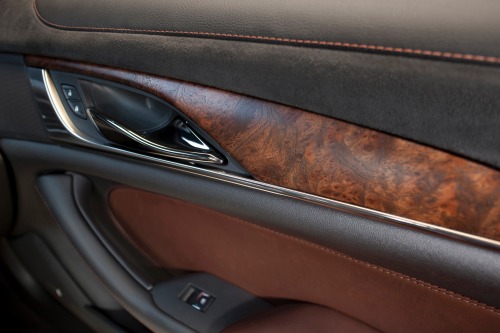 2. Renewed Interior
"This Caddy is big, plush, and comforting. Where the German midsize luxury sedans offer interior design that is top craftsmanship but restrained if not austere, the CTS is rich in layers of leather, micro suede, and soft-touch materials, open pore wood and trim accents of satin aluminum or carbon fiber," Guthrie says.
This would be a welcomed and rather dramatic departure from the Cadillacs of late, which represented more of a beefed-up Chevy with some nicer leather, but still fell far short of its competition as far as the quality of materials.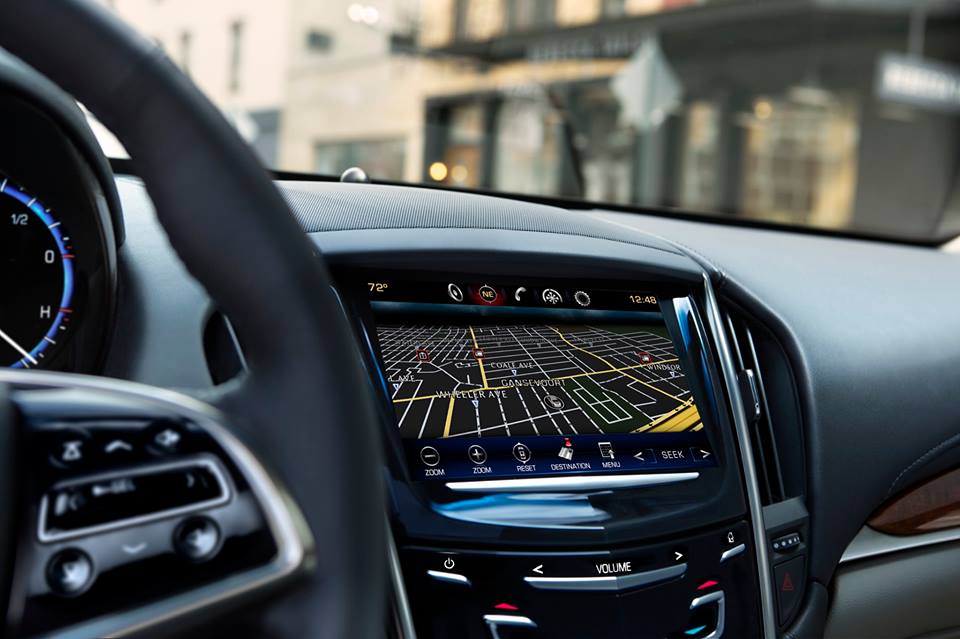 3. The Infotainment System
As infotainment systems become increasingly powerful and feature-rich, they also seem to be increasingly headache-inducing (Ford can tell you all about that.) However, General Motors has put a lot of work into making the CUE infotainment system as dynamic and readily-useable as possible. While it may be among the top technology-wise though, Guthrie finds that it's still no substitute for good old knobs and buttons Ford found this out the hard way as well.
"The infotainment technology is cutting edge with its futuristic but frustrating touch sensitive control surfaces," Guthrie noted. Nonetheless, the interface is meant to mimic that of the now-ubiquitous smartphone or tablet, which are becoming increasingly familiar in today's tech world, and makes the CUE system a natural segue for in-car entertainment and information.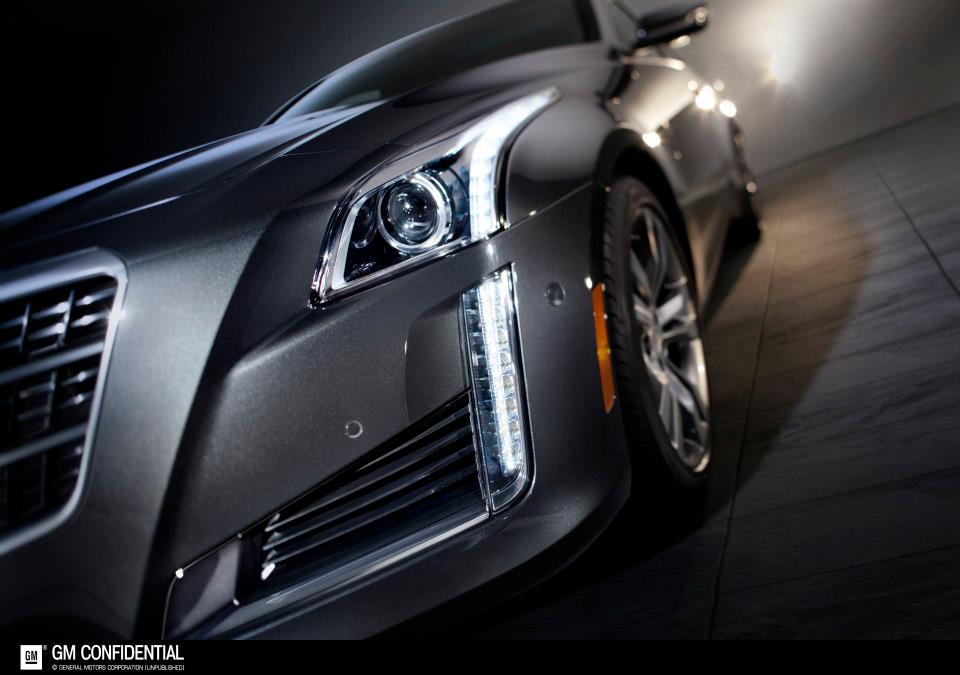 4. Weight
Consider the cumbersome, boat-like reputation of Cadillac to be officially over. The new CTS is 345 pounds lighter than a BMW 535i and 244 pounds lighter than the previous generation, despite an extra 5 inches added to the car's length. This has broad implications for a couple reasons — a better power-to-weight ratio, improved handling, and better fuel economy. A lot of aluminum parts were involved in the contruction of the CTS, helping to keep its weight to a minimum, without the detriment to performance.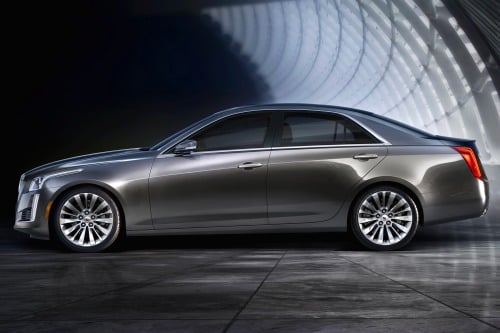 5. Safety
The new CTS will offer "Cadillac's full suite of driver safety assistance technologies," including adaptive cruise control that can brake the CTS to a full stop, side blind zone, rear cross traffic, and forward collision warnings (which are delivered through Cadillac's patented seat vibrators), though autonomous lane-centering isn't available.
As for the seat vibrators, "no more beeps or lights to tell your passengers that you wandered out of the lane, just a buzz on your right or left thigh," Guthrie observes.
Don't Miss: Surprise! Norway's Best-Selling Car Is the Tesla Model S.