5 Notable News Bites from Around the Auto Industry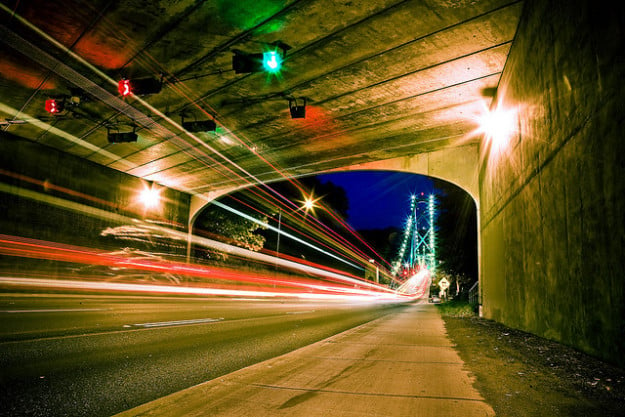 With the Frankfurt Motor Show just around the bend, auto companies are gearing up for a smattering of new releases, refreshes, and updates for industry observers. While the show will likely be dominating the automotive headlines for at least its duration, here are a couple of other stories hitting the news now that you may — or may not — have already caught.
Toyota has been juggling several key decisions with a recently announced global recall, BMW is finding it hard to justify stretching its partnership with PSA Peugeot-Citroen past its scheduled deadline, Chrysler is celebrating three decades of full-family mobility, and Ford and GM are continuing their tremendous sales momentum.
Here's a quick roundup of what's going on in the auto industry.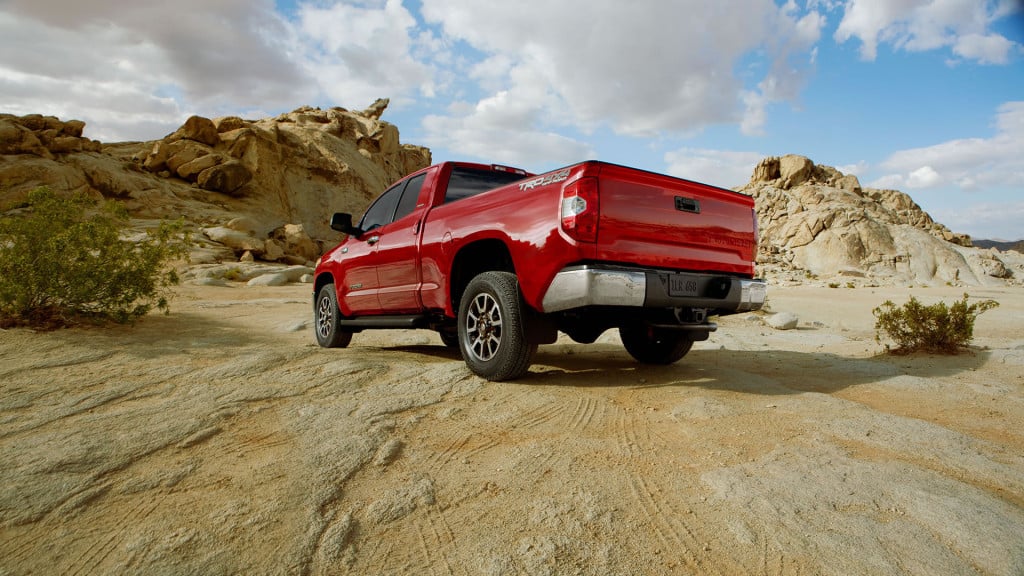 1. Toyota Motor Corp.
It's been a busy few days for the world's largest manufacturer.
Toyota (NYSE:TM), which has watched American truck sales take off at the detriment of its own Tundra model, is considering the implementation of a Cummins (NYSE:CMI) diesel unit to help spur sales and bring the Tundra's mediocre Environmental Protection Agency ratings up to par with the rest of the pack. The Ram 1500 already has a diesel unit option, while Nissan announced that it will be sourcing a Cummins line for its overhauled Titan. If Toyota moves ahead, the Tundra would become one of the few light-duty trucks with a diesel choice.
Separately, Toyota has initiated a recall spanning roughly 235,00 vehicles worldwide. Most of the recall is related to a potentially faulty transistor in the system of Highlander hybrids and Lexus RX 400h SUVs on models built between 2006 and 2008. The remaining affected units are IS350 sedans, IS350C convertibles, and GS350 sedans built between 2006 and 2011 with problems related to loose bolts on the variable valve timing controller — this can be diagnosed by unusual sounds under the hood when starting up. The issue can cause the engine to stop while driving, though it's unclear if any of these issues have caused any crashes or injuries.
Finally, the company announced its pricing for the 2014 4Runner and Tacoma models. The base SR5 version of the former starts at $32,820, and can hit $41,365 at the top of the range with the Limited trim. As for the Tacoma, buyers can expect to spend around $17,875 for a base 4×2 Regular Cab four-cylinder model with manual transmission; it can top out at $28,285 for the 4×4 Double Cab Long Bed with V6 and a five-speed automatic.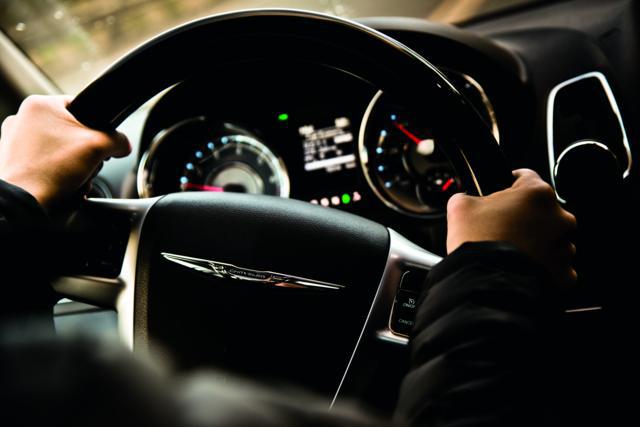 2. Chrysler
To celebrate its third decade in the minivan business, Chrysler (FIATY.PK) will be rolling out special editions — two of them, actually. The 2014 Chrysler Town & Country 30th Anniversary Edition starts with the Touring-L trim and has a few notable additions such as 17-inch wheels, unique badging, a Granite Crystal Pearl paint option with an interior decked out in black Alcantara and Nappa leather, piano black trim, and all the optional assets included.
On the Dodge side of things, the 2014 Dodge Grand Caravan 30th Anniversary Edition begins in either the SE or SXT trims and brings 17-inch alloys, color-keyed mirrors, an interior with silver stitching, piano black trim, power windows, locks, and so on, as well as commemorative badges.
In other news, Chrysler has ceased the use of its old V6s and now solely relies on the Pentastar engines for power. Although the older engines were replaced stateside some time ago, they were still in service in emerging markets, most notably in China. However, with the introduction of a new 3-liter, China-bound Pentastar unit, the older V6 will officially be removed from the lineup.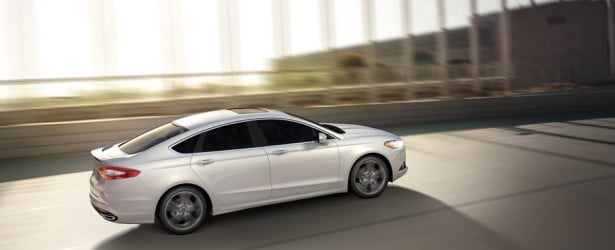 3. Ford
Ford (NYSE:F) enjoyed a stellar month in August, as far as sales are concerned. U.S. retail sales increased 20 percent for the best retail sales month since August 2006, and total sales were up 12 percent. F-Series pickup sales topped 70,000 vehicles for the second time this year, and the Fusion hit an August sales record with the strongest gains coming from the western region of the country.
Small car sales surged 30 percent, led by the Fiesta and C-MAX hybrids. The latter contributed 44 percent of Ford's small car growth during the period. Fiesta sales increased 61 percent for the best August Fiesta sales figures ever.
4. General Motors
Like Ford, GM (NYSE:GM) also experienced significant gains in August. The company delivered 275,847 vehicles during the month, up 15 percent compared with a year ago: Cadillac was up 38 percent, Buick was up 37 percent, GMC was up 14 percent, and Chevrolet was up 10 percent for double-digit gains across the board. Buick had its best August since 2003.
Crossover sales were up 34 percent, full-size pickup sales were up 15 percent, large SUV sales were up 29 percent, and passenger car deliveries were up 8 percent. "The second half of 2013 is off to a very solid start for GM and our model-year change over and new product launches are going smoothly," Kurt McNeil, vice president of U.S. sales operations, said in a press release. "We have a lot of momentum and we feel good about the direction of the U.S. economy as we prepare to launch even more new products, including all-new heavy duty pickups and large SUVs for Chevrolet and GMC, a completely redesigned Cadillac CTS and the Chevrolet Corvette Stingray."
On that note, it was recently disclosed that the new C7 Corvette version of the Corvette Z06 "will pick up practically where the ZR1 left off," Autoblog says, which means it could end up being rebadged the Z07. Car & Driver, which ran the report, also theorizes that the model will use a V8 that falls far short of the current 6.2-liter benchmark but is instead bolstered with a pair of turbochargers.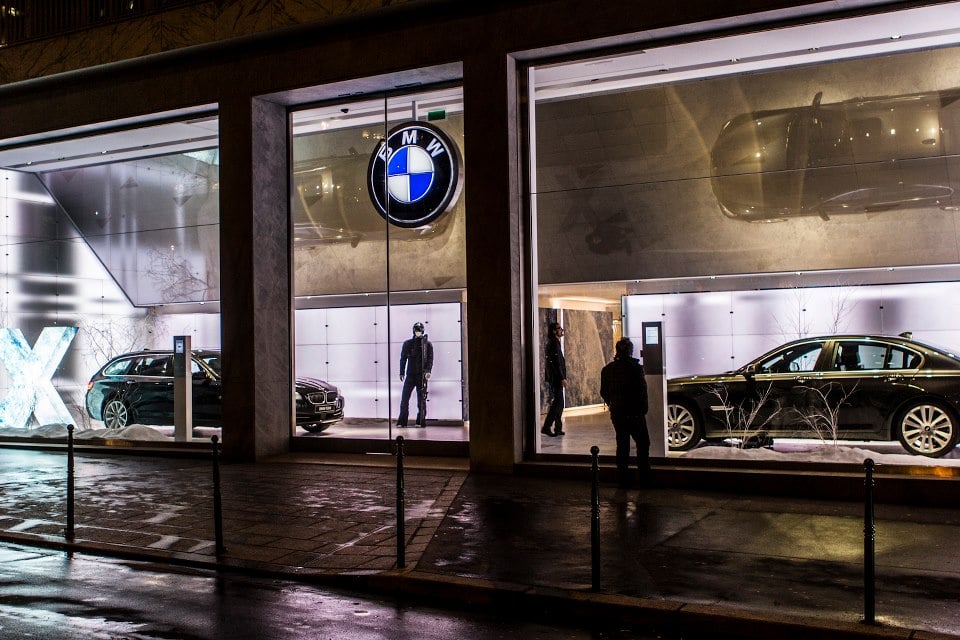 5. BMW
With the alliance between BMW and PSA Peugeot Citroen expiring in 2016, it appears the partnership will soon run its course — the German firm does not plan to renew the agreement between the two companies. Sources revealed that BMW, the world's largest manufacturer of luxury cars, no longer needs the partnership because the company is now developing its own engines; Peugeot, meanwhile, has been strengthening its bond with GM in a broader alliance.
In 2002, BMW and Peugeot forged the relationship to develop and produce as many as 1 million small gasoline engines. Later, the partnership evolved to work on components for hybrid drivetrains, though that venture dissolved last year, after Peugeot and GM started setting up their partnership in early 2012, Bloomberg reports.
Don't Miss: New Chevrolet 2016 Corvette Will Have the Name, Price Tag, and Power.