5 Ways Ford Has Gone From Heartbreak to Heartthrob
Since the 2008 and 2009 crisis hit the U.S. auto industry, following the fortunes of Ford Motor Co. (NYSE:F) has felt like being on a precarious roller coaster ride. With fluctuations in the market, swinging share prices, and devastating losses followed by a much-awaited return to profitability, Ford has kept investors and consumers on their toes. And while both General Motors (NYSE:GM) and Chrysler went through bankruptcy, Ford, which managed to survive without bailout funds, did have to ask Congress for an emergency $9 billion credit line.
However, it may finally be possible to say that Ford's recent success has finally won it the credit of even some of its toughest critics. Here are five examples of how the U.S. automaker has attempted to prove its turnaround:
1) Younger buyer base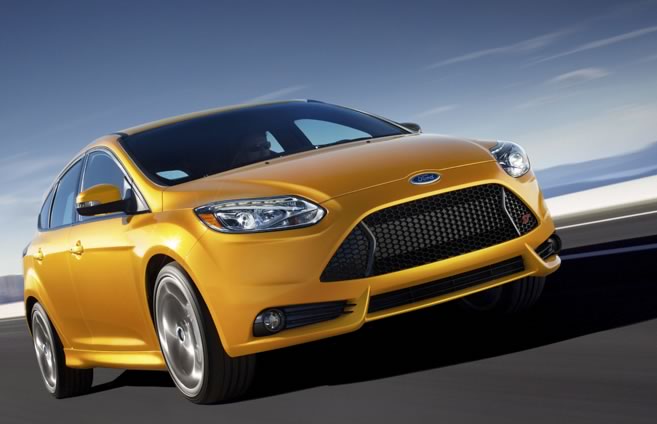 Ford has lately proven itself capable of offering some friendly competition to even the most exceptionally popular cars. Numbers show that Ford's Focus ST is winning the numbers game against Volkswagen's Golf GTI, and subsequently attracting younger buyers. With the Focus's increased horsepower, better mileage, and enticing price tag, it appears to be beating Volkswagen at its own game while drawing increasing demand from enthusiasts. Although it will need to continue to develop to keep up with competitors, Ford has finally proven itself as a force to be reckoned with.
2) Increased hiring
Ford shared more good news earlier this month when the automaker announced it was adding 900 more jobs to its plant in Claycomo that will serve to meet the demand of more F-150 pickup trucks. This addition comes on top of the previously announced 1,100 jobs that were added to support the building of the new Transit van.
Four years after the auto industry crisis, Ford has finally been able to put doubts about the industry to rest. Kansas governor Jay Nixon said that "the extra jobs were a powerful symbol of the resurgence of manufacturing in the U.S."
3) Stock price on bounce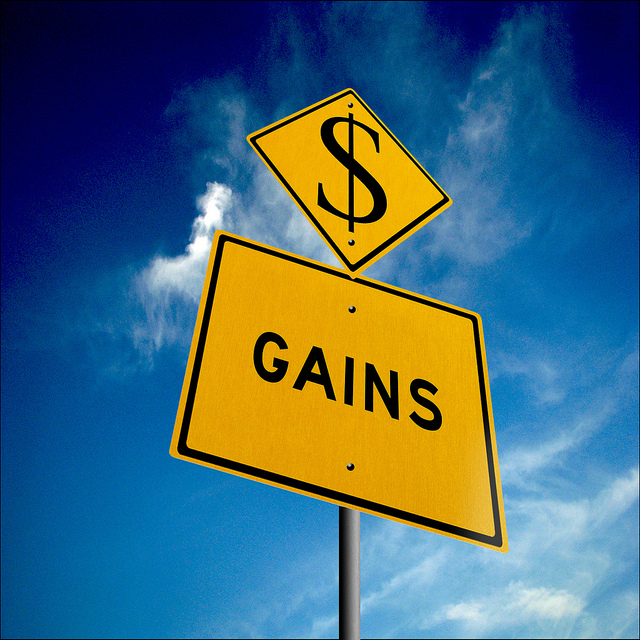 Not only is Ford's share price up more than 16 percent from the start of the current year, it has grown a whopping 42 percent in the last year alone. By comparison, the S&P 500 is up 16 percent and 23 percent over the same two periods, respectively.
The company has also beaten analysts' earnings estimates in the past four quarters by an average of 18.8 percent. Bank of America Merrill Lynch has a twelve-month price target of $20 on Ford — representing a 40-percent gain from current levels. Although Wall Street remains skeptical of the "cyclical auto industry," Ford has posted remarkable progress.
4) Winning the hybrid battle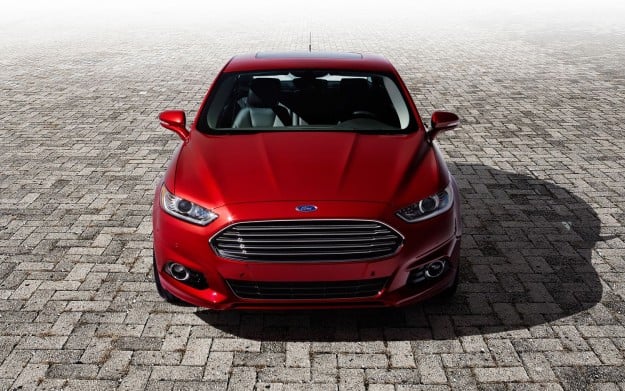 Ford continues to be optimistic about the future, especially after it declared in early May that "it will pass its full-year record for U.S. hybrid sales this month on demand for its Fusion and C-Max models," as reported by Bloomberg.
Chief Executive Officer Alan Mulally used the past year to introduce the new C-Max hybrids and electric versions of its redesigned Fusion sedan to provide competition for the hybrid-dominating Toyota (NYSE:TM). Hybrid deliveries for Ford reached a monthly record 8,481 in April.
5) Fan favorite
Not only has Ford proven its ability to win its customers' service, but recent research reports also illustrate that it has won its customers' loyalty. In Experian's Loyalty and Market Trends report, Ford took the top spot in loyalty during Q4 2012, surpassing General Motors and Toyota.
Almost 48 percent of the customers who owned a Ford vehicle returned to market to buy another Ford. Ford also remained the top automaker in overall brand loyalty, with 47.1 percent of Ford owners returning to the market to purchase another company vehicle.
Stocks with improving trends are worthy of your extra attention. In fact, "T = Trends Support the Industry in which the Company Operates" is a core component of our CHEAT SHEET investing framework for this very reason. Don't waste another minute – click here and get our CHEAT SHEET stock picks now.