6 Electric Cars That Never Quite Caught On
Many people are unaware that electric vehicles have actually been around for well over 100 years in the United States. In fact, as early as 1832, inventors had developed an electric carriage that used a crude form of non-rechargeable cells in an electric-powered carriage. By 1900, 28 percent of the 4,192 cars on American roads were electric. However, that all changed with the introduction of the Ford (NYSE:F) Model T.
Soon, gasoline became the primary go-to for transportation, aided by the invention of the electric starter for gasoline cars, which did away with the unwieldy crank starter — soon, electric vehicles fell by the wayside, as did research associated with their improvement.
Since then, electric cars have had moments of growth, but have never really caught on. While a few attempts came close, macro conditions generally had the better hand and stamped them out before they were really able to come to fruition.
Now, it seems like electric vehicles are making a resurgence, and are coming back better than ever. The tanking of Fisker Automotive — the company that recently plummeted in quite spectacular  fashion — and the continued good news coming from Camp Tesla (NASDAQ:TSLA) really drive home the point that in the end, it boils down to superior management and a knowledge of consumer taste.
However, here are a handful of EVs that ended up going more the way of Fisker, and couldn't quite catch on like the Tesla.
1.  The Nissan Altra
With the Leaf compact gaining a loyal and growing following, its easy to forget that this is not Nissan's first attempt at an electric vehicle. In 1998, Nissan released the Altra, an electrified version of the R'nessa, was equipped with a 62 kW magnet neodymium electric motor and was powered by lithium-ion batteries manufactured by Sony (NYSE:SNE). With a range of 120-140 miles, the Altra boasted mileage greater than many EVs on the road today. However, Nissan folded the program in 2001 due to EV concerns and lack of infrastructure that resulted in low demand. The 200 Altras that were built were used primarily for municipal and fleet purposes.
2. CODA Automotive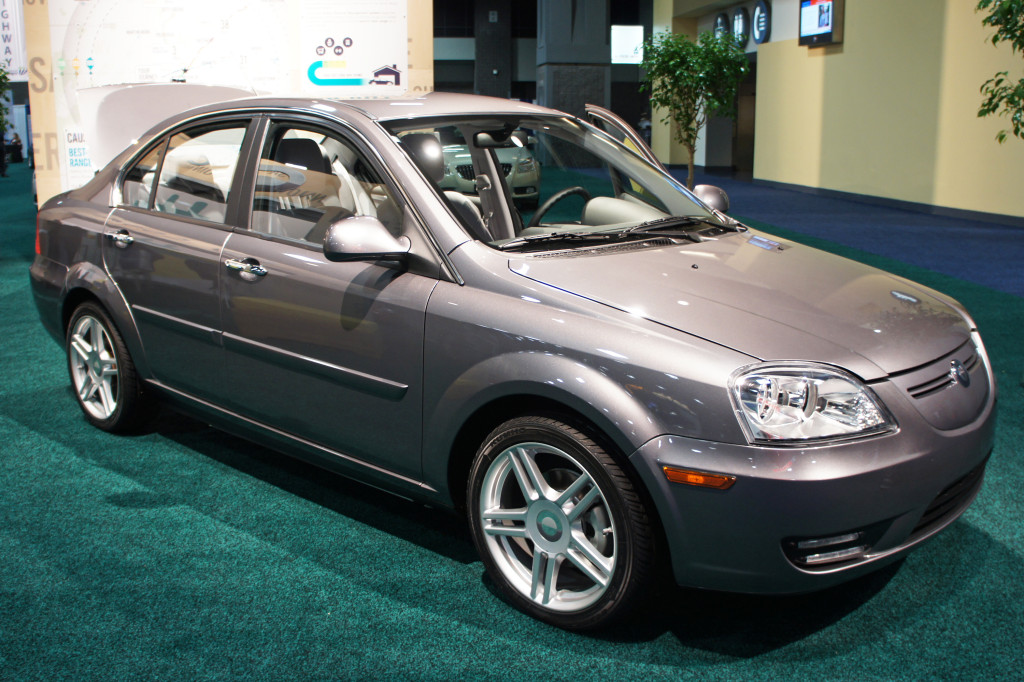 Possibly the most recent of EV failures, the CODA suffered from boring and uninspired styling, and relied largely on Chinese components. Many found the resulting $38,000 vehicle — before incentives — to not be worth the cost, and CODA filed for bankruptcy in early May. "We just can't wrap our heads around driving a nearly $40,000 electric vehicle that looks like a 10 year-old Chinese econobox clone," Popular Mechanics said of the car.
3. Sebring Vanguard Citicar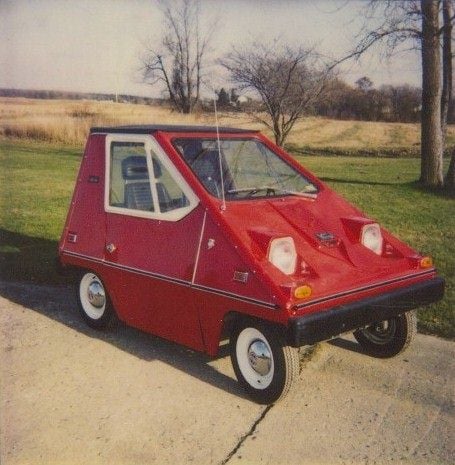 With the odd, wedge-inspired styling and its uncanny resemblance to a doorstop aside, the Citicar actually made a fair amount of sense at the time. During the 70s, when the Citicar was developed, oil prices spiked and made Bob Beaumont, the Citicar's creator, fully aware of America's unhealthy reliance on foreign oil. In response, he built the Citicar, which at first boasted a less than impressive 26 mile per hour top speed, but after some tweaks, it was able to reach a more desirable 40. Sales picked up — the car sold for about $3,000, less than half the cost of the average car at the time — and by 1975, the company was the sixth largest automaker in the U.S. However, once oil prices deflated, Sebring Vanguard plummeted into bankruptcy.
4. General Motors EV1
Anyone who has seen the movie Who Killed the Electric Car? will know that the EV1 was beloved by the fortunate few who were able to own or lease one. By failed car standards, the EV1 was actually a good car, and it developed a loyal following of EV enthusiasts in its short time on earth. However, as a business model, it did not work so well, as General Motors (NYSE:GM) was reportedly hemorrhaging money to maintain production. In 2003, GM announced that it would not renew leases on its EV1 cars, saying it could no longer supply parts to repair the vehicles and that it planned to reclaim the cars by the end of 2004.
5. Aptera Motors 2e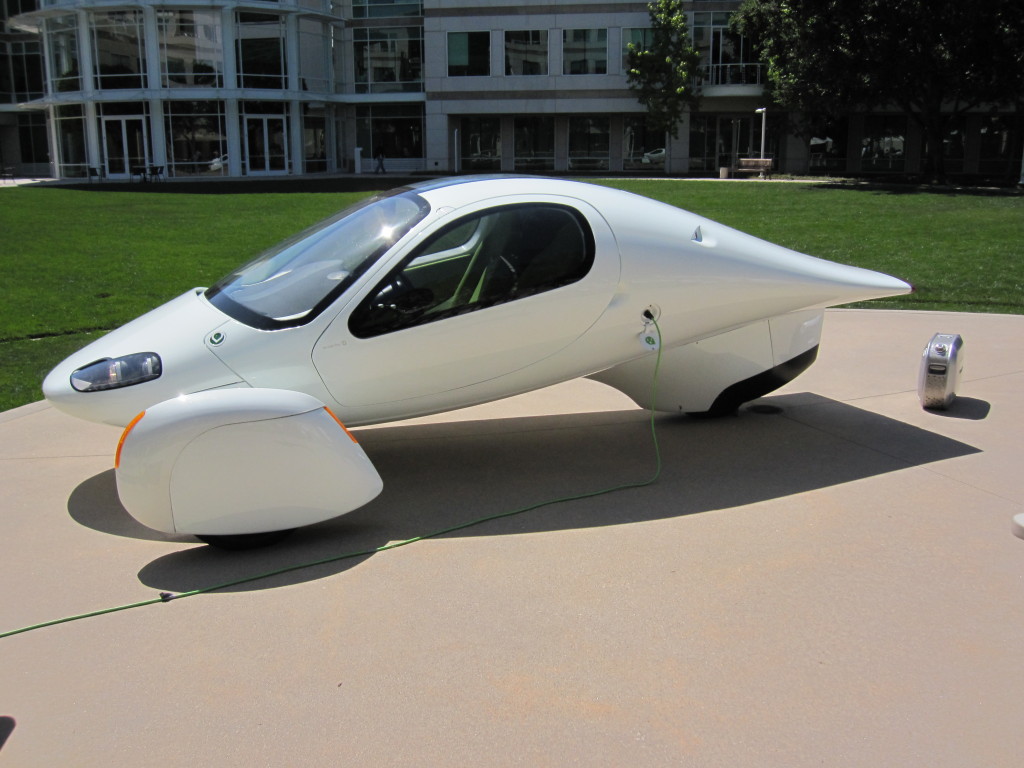 While completely and wholly impractical as an everyday car, the Aptera 2e was really more of a showcase car made to demonstrate the potential for electric power. The signature three wheeled-design was never able to capture a wide enough audience, and after missing several production deadlines, plans for a more conventional sedan were not able to salvage the company that was now out of time and more crucially, out of money. However, the company has since been picked up by a Chinese firm, which is interested in carrying on the Aperta legacy.
6. Toyota RAV4 EV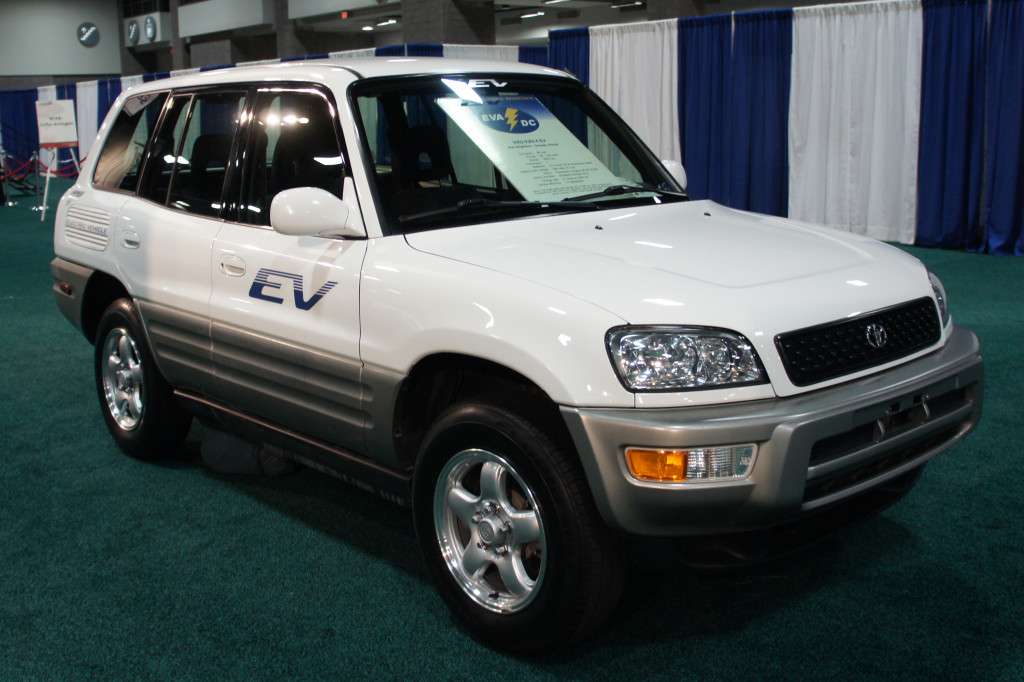 First introduced in 2001, Toyota (NYSE:TM) used its electric powertrain experience honed from the making of the Prius and applied it to its versatile compact SUV. The RAV4 EV boasted 120 miles of range and a top speed of 78 miles per hour, but the separate wall-mounted, 6000-watt charging unit,
helped keep the car's cost above $40,000, thereby making it a tough sell over the much cheaper gasoline driven RAV4. Despite a recall on the vehicles, many owners have clung to them.
Don't Miss: Ford CEO: Japan's Currency Manipulations Hurt U.S. Automakers.