6 Hybrids Ford Can Thank for a Happy Earnings Report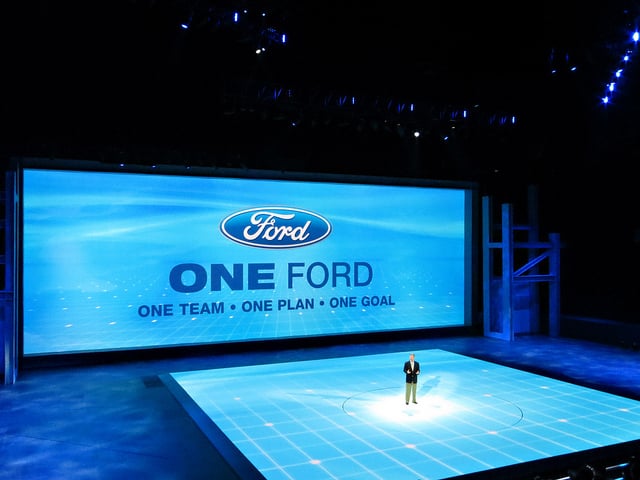 It was a happy hump day for Ford (NYSE:F), indeed. The U.S. automaker released its second-quarter earnings report Wednesday morning and demonstrated that its figures blew past analyst estimates, posting significant profit and revenue gains. Ford's second-quarter net income was up 19 percent from a year ago to $1.2 billion and its top-line revenue increased 15 percent to $38.1 billion.
With the automaker's profits growing, losses shrinking, and record sales in North America showing its continued resurrection progress, it is difficult to pinpoint just what Ford is finally doing right after seemingly doing something so wrong for so long. But the answer to our question might lie in the currently evolving state of the U.S. electric market, a sector that has grown nearly 16 percent in the first half of 2013. This lucrative market has allowed Ford to post its best hybrid quarter ever, rolling out increasingly popular fuel efficient vehicles whose sales have risen 517 percent over the past year.
Six of Ford's hybrid vehicles are especially to thank for their profit contribution to the automaker's productive second quarter, and today, with 4-Traders's help, we're rounding them up for you.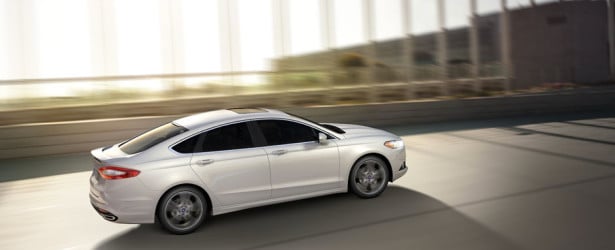 1. Ford Fusion Hybrid
This vehicle's EPA-estimated rating of 47 miles per galleon city, highway, and combined is what grants it the status of American's most fuel-efficient midsize hybrid. It's what is driving fuel–concsious customers to turn to Ford for their midsize sedans. Competing with Toyota's (NYSE:TM) Camry Hybrid for small car consumers, it is responsible for helping drive Ford sales growth in nontraditional hybrid markets as it lures in East and West Coast drivers who typically go for Honda (NYSE:HMC) and Toyota vehicles, effectively convincing them to give Ford another try.
Its 47 mpg city, highway, and combined promise is up 6 mpg over the Toyota Camry combined, and its sleek, sharp lines prove that Ford can still offer the style that consumers are looking for.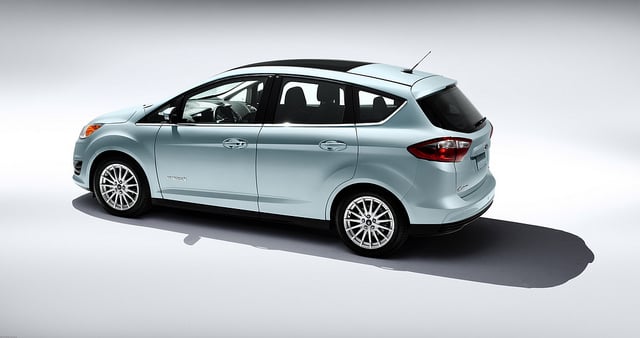 2. Ford C-Max Hybrid
Like the Fusion, Ford's C-Max Hybrid is witnessing an increased demand in California and other new hybrid markets, helping drive the automaker's sales up in places that have previously been home to only non-Ford customers. 4-Demand's report illuminates that demand for the Fusion and C-Max hybrid vehicles has increased more than 1,000 percent in New York, 840 percent in Chicago, and close to 500 percent in Washington, D.C., and more than 60 percent of U.S. customers are coming from non-Ford brands.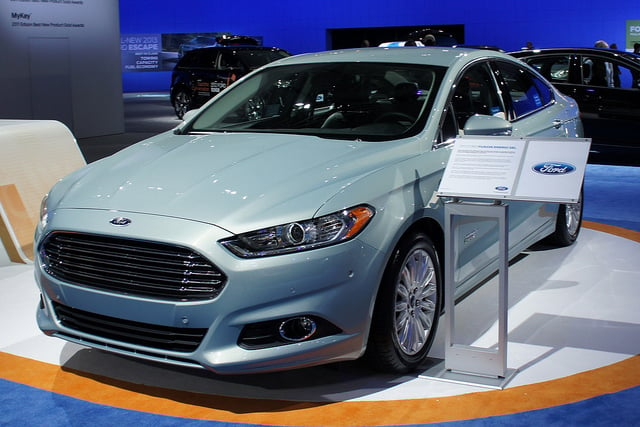 3. Ford Fusion
Energi

plug-in hybrid

The Fusion Energi is especially notable among Ford's hybrid offerings because it holds the status of the automaker's most fuel-efficient sedan thanks to its EPA-rated total range of up to 620 miles. In competition with plug-in hybrids from both Toyota and Honda, the Ford vehicle blows their electric-only range out of the water.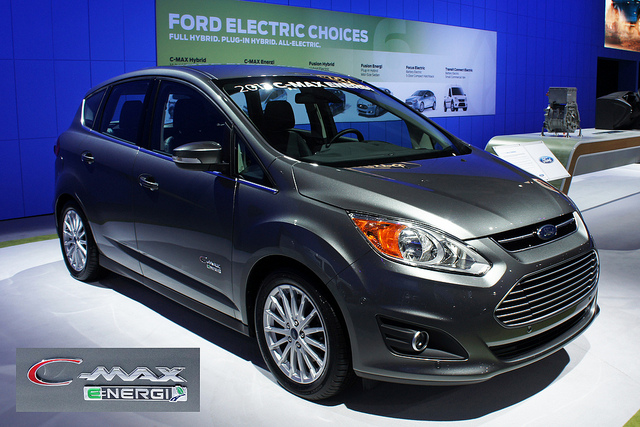 4. Ford C-Max
Energi

plug-in hybrid

Ford's new C-Max Energi plug-in hybrid is different from the original C-Max due to its larger lithium-ion battery pack. This 7.6 kWh allows the vehicle to rely on the battery for 21 miles before the gasoline engine fires up and the Energi runs just like the hybrid. The killer combination of the gasoline engine and the electric motor allows the car to achieve an EPA combined mpg of 43, with a city mileage posting of 44 mpg and highway pegged at 41.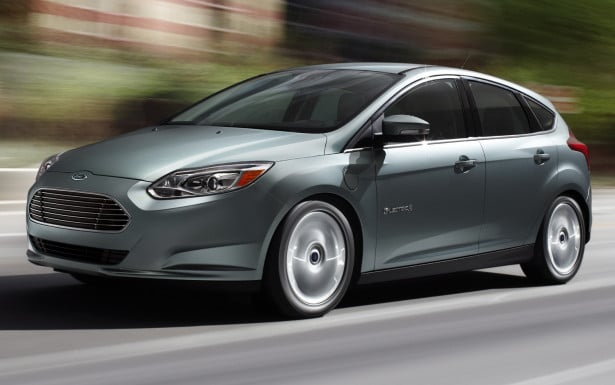 5. Ford Focus Electric
Ford's Focus Electric is also critical to the car manufacturer's hybrid sales success: it effectively lures in drivers that are fans of Ford's iconic Focus but are also after the fuel efficiency guarantee. The Focus Electric is now one of the most fuel-efficient compact cars on the market, and its EPA-rated 110 MPGe city, 99 MPGe highway, and 105 MPGe combined is what is persuading hybrid car lovers to turn their attention away from Honda and Toyota vehicles and back to Ford's.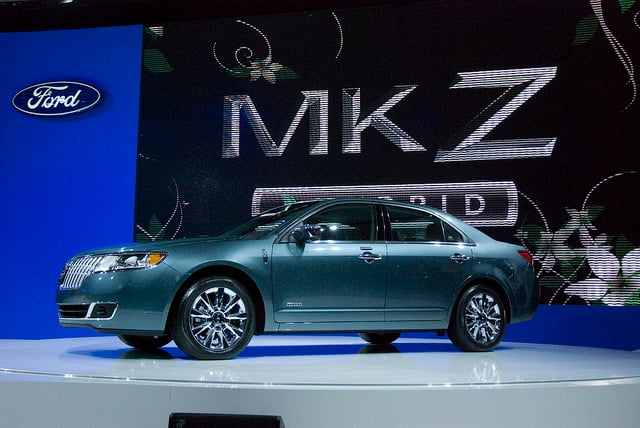 6. Lincoln MKZ Hybrid
This last vehicle also demonstrates Ford's commitment to fuel efficiency, style, and luxury for those consumers who are interested in the luxury market. While the U.S. automaker has reportedly struggled to keep up with its competitors in the luxury department, falling behind both both foreign and domestic rivals, its Lincoln MKZ Hybrid is a product it's proud of with its EPA-rated 45 mpg city, highway, and combined. The new vehicle is now one of the most fuel-efficient luxury sedans for sale, and it reflects Ford's burgeoning brand strength across the board.
Don't Miss: GM's New Trucks Will Launch with a Touch of Experience.