6 Reasons Ford Is a Success Story Again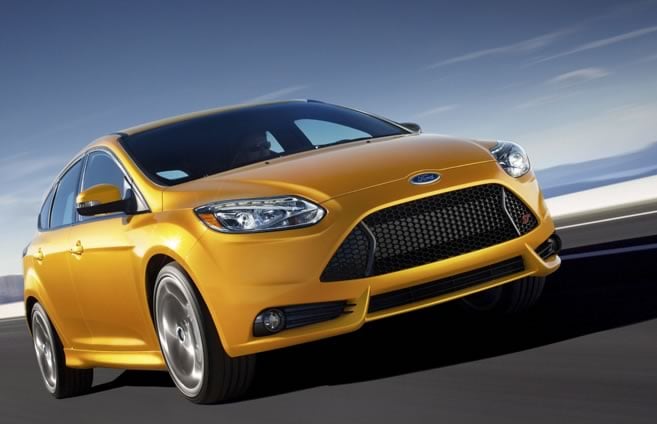 So far, 2013 has been a model year for Ford Motor (NYSE:F), which has seen impressive gains month-after-month across nearly every facet of the carmaker's business. Retooled and overhauled models, such as the Fusion and Escape, have given Ford's family-friendly divisions a healthy boost, even as the F-Series pickups continue to sell in record numbers and maintain the nameplate's top position in the domestic pickup market.
Ford also finds itself in a somewhat unique position internationally. While fellow Michigan resident General Motors (NYSE:GM) has its hands deep in markets worldwide, Ford has been taking a slower, more calculated approach to markets such as China, where it has yet to introduce its Lincoln luxury products — while other luxury automakers clambered for a first-mover advantage in the exploding Chinese market.
Additionally, Ford has banked on the small, sub-compact crossover boom that is engulfing the globe, and its miniature EcoSport — based on the Fiesta — has found mass appeal in several locations internationally, and will get its shot stateside in the coming months.
Like the rest of the auto industry, Ford is booking substantial losses on its operations in Europe, as the economic downturn in the region continues to weigh on the auto industry. Fortunately, Ford's other global assets have been performing above and beyond, helping the company keep the damage to a relative minimum.
Wall St. Cheat Sheet CEO Damien Hoffman spoke with Ford's vice president and chief financial officer Bob Shanks about the company's recent successes, and where it is headed. Shanks outlined the factors that have helped Ford come bursting out of the gates since the economic downturn nearly left the domestic auto industry paralyzed. Here are the reasons, as explained by Shanks:
1. Holistic Business Improvement
Shanks points out that all aspects of Ford's business have seen improvements to some degree. "Every single part of the business improved in terms of geography, the top line improved, the profitability improved, the cash flow improved, the balance sheet improved," Shanks said. "So I think there's a theme of improvement right across the board."
Pent-up demand, an overhauled lineup, and a reenergized sales climate have certainly helped Ford see dramatic improvements to its pre-financial crisis model. However, with the auto industry making gains across brands and across the board, general improvement to the company is only one part of the story.
2. Success in North America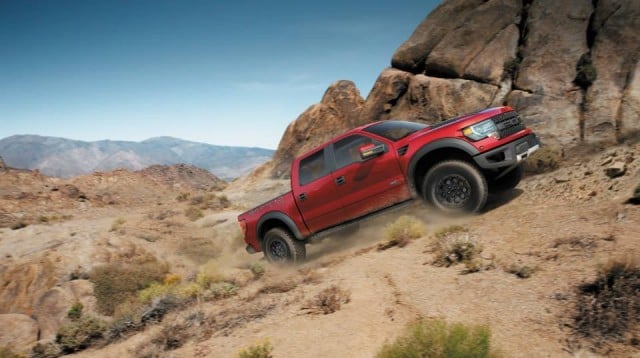 America has provided Ford with a sturdy foundation on which to expand. The "continued strength of our business in North America and the consistency of the very strong performance that is delivering continues to be a standout, and certainly is giving us a good platform as we continue to work on other parts of the business," Shanks said. As Ford is able to rely on the American market, the company has been able to begin its overhaul of the Lincoln brand, which has struggled to keep pace with its luxury-line peers.
3. Global Operations
Outside of North America, the climate is somewhat mixed. However, reflecting back on the overall improvement, the situation abroad could be considerably worse. "The extent to which our operations outside North America all improved and then collectively generated sort of a break even result," Shanks explains. "You may say, 'Well, why is that a highlight?' I think about quarter or so ago, we lost over $600 million from those operations." In contrast, a break-even result looks terrific. "We certainly are working on our strategy to make sure that every part of the business contributes appropriately to the bottom line. So it's very, very encouraging to see that happen across those…regions."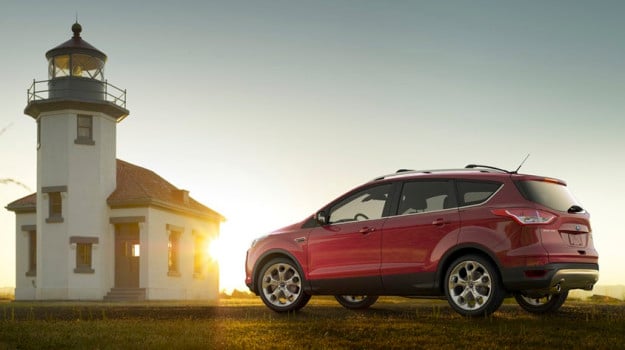 "One thing that's so encouraging is the one and a half point market share gain that we had in China." Shanks continues. "It's the biggest market in the world. We were a relatively late entry in the marketplace, and to pick up one and a half points as we expand the lineup is so reaffirming to our overall strategy of making significant investments in that market."
4. Brand Image
When asked about the Chinese cultural perception of American made cars, Shanks shed some light into the company's thinking behind its launch of the Lincoln brand in the country. "I think international brands are viewed very positively there. Across Asia, they seem to be much more brand conscious than consumers are perhaps here. They're very, very brand conscious. So I think we all benefit in that, not just [in] China, but across Asia," Shanks noted.
However, China is certainly a standout in the region, and a country where Ford is aiming to play very carefully. While Lincoln is being overhauled in the states, it's brand new for China, and a fresh start for Ford. "In China, I think the Ford brand has got a very good reputation. Lincoln, even though it's not actively sold there yet, we take that to the market in 2014," Shanks said.
5. Lessons Learned
"First of all, we're in a much healthier place," Shanks was keen to point out. "We still have work to do to get the company better balanced, because while we certainly don't want the success in North America to be any less, we really, really need to have a better balance of what we're making, the profits, both geographically and across our segments."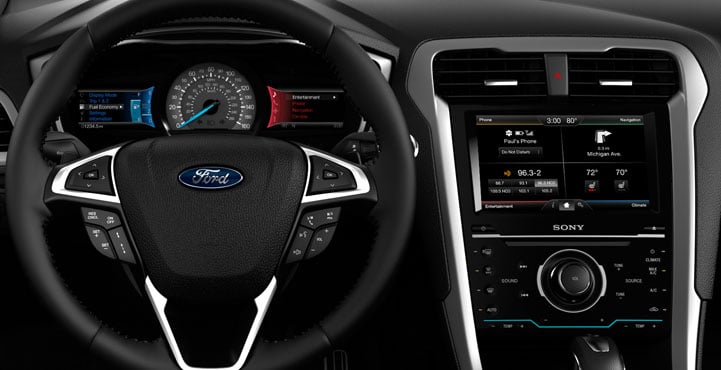 Ford was able to navigate its way out of the economic collapse without the assistance of federal money to help keep its operations afloat. While the company was able to pull itself back up, a looming issue remains at the heart of the auto manufacturing industry: pension funding. However, even here, Ford has seen improvements in its pension financing, and how it fits into the company's balance sheet. Overall, that will be an ongoing project for the company to manage.
"The balance sheet has dramatically improved, but we still have more work to do there." Shanks noted. "We'd like to get our automotive debt down to about $10 billion. We were shot under 16 at the end of this last quarter, and then of course we talked at length about the pension, our global pension plans," he continued. "I'm seeing a lot of progress here, but we have more work to do to get them to the point where they're fully funded, and we expect that to occur by the middle of the decade."
6. Future improvements
And Ford has no intention of stopping. "We're never going to be done," Shanks said. According to the executive, even though the auto business is subject to external changes, such as consumer trends, technology, social trends, regulations, economic issue, trade tax, "there's always something to fix."
For example, Shanks said they're working on improving operations in Europe and just announced the restructuring of a plant in Australia. "There's going to be something to tweak or fix or improve," he added. "Think of it as just having how there's always something to work on even if it's in great shape, and I think that's true for the automotive business."
Here's how shares of Ford and GM traded this past week: