6 Reasons Ford Is in Love with China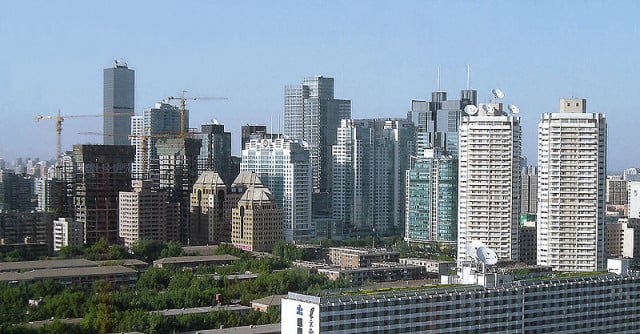 Ford (NYSE:F) has been having a great year so far. Its stock performance has been fantastic, and the company's quarterly results were were strong, with second quarter profit coming in at $454 million, up from $438 million a year ago. The company has been aggressively trying to catch up in China, working hard to come out on top of a losing situation for all automakers in Europe. It appears that the firm's perseverance in the world's number two economy is paying off. The company has found a tangible presence there, as it strives to catch up with major players, such as General Motors (NYSE:GM) and Germany's Volkswagen. While Ford's July record didn't quite catch June's sizzling 75,254, sales were strong, and Ford is making itself a force in one of the world's most important markets.
Here's 6 reasons why Ford is in love with China:
1.) Summer Love — Sales Love, That Is
According to a Ford press release, total sales in China broke a company record, with wholesales reaching 72,834 units, led mainly by a strong demand for the Ford Focus, which sold 32,920 units in the month of July, a 77 percent increase from the same period last year. With growth like that in the works, Ford is finding a vehicle capable of carving out its niche in China's priceless market share.
2.) Regional Focus
Ford launched two new cars in China earlier this year, the Kuga and the EcoSport, both of which have been doing exceptionally well. The EcoSport reached nearly 6,000 units sold during the month of July, and the Kuga racked up over 9,000 units sold in July. The total for both cars sold stands at 46,907 and 25,467, respectively.
3.) Exotic Appeal
Ford's imported cars had increased appeal to Chinese consumers during the month of July, with total wholesales reaching 2,344, up from 1,192 in July 2012. Total sales so far this year have exceeded 13,155 units, up 285 percent from last year. Imported cars sold by Ford include Ford Focus ST, Ford Edge and Ford Explorer.
4.) Competent Strategy
Ford's joint passenger car venture, Changan Ford Automobile, had a big July, selling 53,947 units, representing a 105 percent increase from the same month last year. Year-to-date sales have reached 340,627 units, a 77 percent gain from July of 2012.
5.) A Really Competent Strategy
Ford's other joint venture, Jiangling Motors Corporation, has had a more modest growth from July of last year — if 10 percent can even be considered modest — with sales reaching 16,543 units, up from 15,062 last year. Total sales for JMC are 8 percent higher from last year, reaching 126,773 units.
6.) Settling This on the Track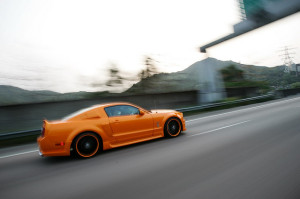 In what should make for some great marketing by Ford, Changan Ford Automobile leads the China Touring Car Championship in July, after winning a convincing victory in Mongolia. The China Touring Car Championship is halfway over, and Ford's joint venture holds a 28-point lead over the competition going into the second half.
Don't Miss: 9 Upscale Small Cars to Splurge On.