7 Cars That Have Made GM Forget the Bailout
As General Motors (NYSE:GM) continues to ride a wave of good news — with its impressive sales figures and encouraging re-entry into the Standard & Poor 500 Index, it appears as though the U.S. automaker is on its way to officially kicking its "Government Motors" snub to the curb. Although there are several reasons that point to GM's resurrected success, the company's has its new vehicles to thank for the good progress in most of its recent profitable quarters.
Here are the seven cars that have especially put GM on the fast track to recovery:
1. Chevrolet's Corvette Stingray
The Stingray is every speed manic's dream. For a starting price of $51,995, the vehicle offers drivers a fluid ride with its new LT1 6.2-liter V-8 engine. And with the Z51 Performance Package comes the promise that the Stingray will be able go from zero to 60 miles per hour in 3.8 seconds and then right back down to a full stop in 107 feet. The vehicle will go on sale during the third quarter of this year, becoming the newest entry in the upper echelon of sports cars.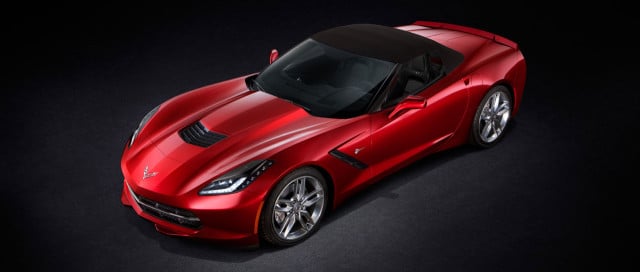 2. Chevy Cruze diesel
The Chevy Cruze diesel hit showrooms back in May. This diesel version of GM's best-selling sedan boasts the highest fuel efficiency of the line. Marking the first American challenger in the diesel small car segment to take on Volkswagen, the Cruze can also go from zero to 60 mph in 8.6 seconds, surpassing its gasoline version, which takes 10 seconds. With a $25,695 price tag, the car is not only less costly than the VZ Jetta, but it also tops its 42 mile-per-gallon average awarded by the EPA. The Cruze posts a46 mile-per-gallon average.

3. 2013 Chevy Equinox
The 2013 Chevy Equinox is also successfully luring customers with its quiet powertrains and flexible passenger and cargo accommodations. It has a handsome look inside and out and offers a comfortable highway ride. The vehicle goes for around $24,225 and is highlighted as one of the top choices in the highly competitive crossover market.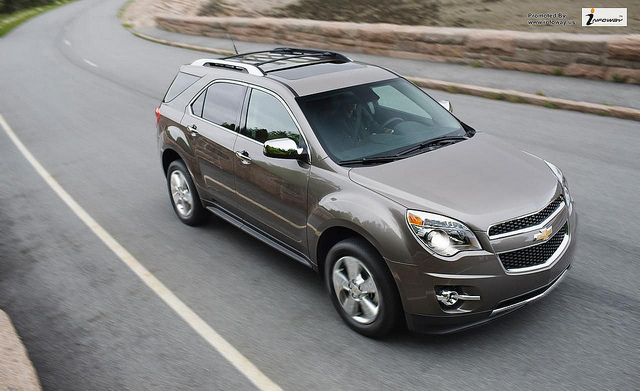 4. Chevy Camaro
Chevy is also turning heads with its new Camaro, a vehicle with good looks and impressive V6 fuel economy. The 2013 Chevrolet Camaro LS and LT are powered by a 3.6-liter V6 that produces 323 hp and 278 pound-feet of torque. The Camaro SS, on the other hand, gets a 6.2-liter V8 that produces 426 hp and 420 lb-ft of torque. The SS can get up to 60 mph in 5 seconds with an EPA-estimated fuel economy of 16 mpg city/24 mpg highway and 19 mpg combined. The automatic is only slightly less fuel-efficient at 15/24/18.
The Hollywood car can bring out the mischievous side of anyone, just ask Turbo the snail, as he will be one of the first to drive it in his big-screen debut on July 17.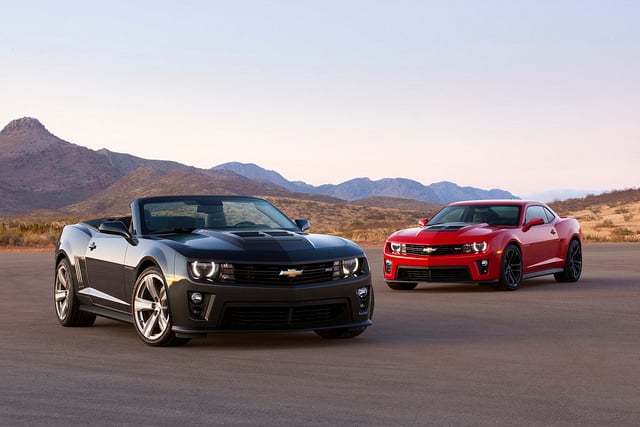 5. Chevrolet Volt
Next up is the Chevrolet Volt, an extended-range electric vehicle. With a smooth and quiet ride, the Volt provides 30 to 40 miles of battery power, plus unlimited range from a range-extending gasoline engine. It is solely run on electricity and has a gasoline-run backup generator. With a $39,995 price tag, the Volt is no doubt expensive, but it is considerably less so than the new Tesla (NASDAQ:TSLA) Model S electric luxury sports sedan, which starts at prices $17,500 higher and can reach $100,000 for top-end models.
It also now offers drivers an attractive new incentive program. This program affords Volt buyers the opportunity to make up to $5,000 cash back on 2012 Volt models, and $4,000 back on the 2013 models. Once added to the federal tax credit, this allows the price of the Volt to come down from $39,995 to as low as $27,495.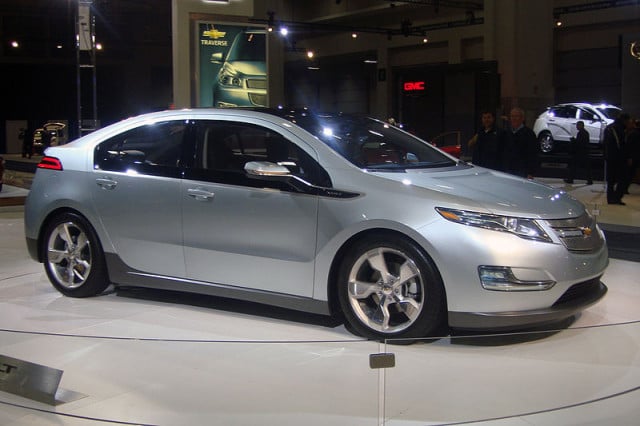 6. Chevy Silverado
And for the first time is seven years, Chevy is ready to introduce a resigned full-sized pick up truck with its much-anticipated Silverado. The new vehicle seats up to six people, has an improved fuel economy, and boasts a 4.3-liter model V6 engine with 285 horsepower and 297 lbs-ft of torque. Reviewers contend that the Silverado offers a graceful ride and new and improved styling.



7. Cadillac ELR
Last but not least, GM's new Cadillac ELR. The hybrid vehicle features a 1.4-litre engine, good for about 84 horsepower and an electric motor that provides its 295 pound-feet of torque. The Cadillac also just recently won a prestigious design award, which praised its sleek lines, aggressive stance, and a crisp, modern look. Jay Leno can attest to its coolness.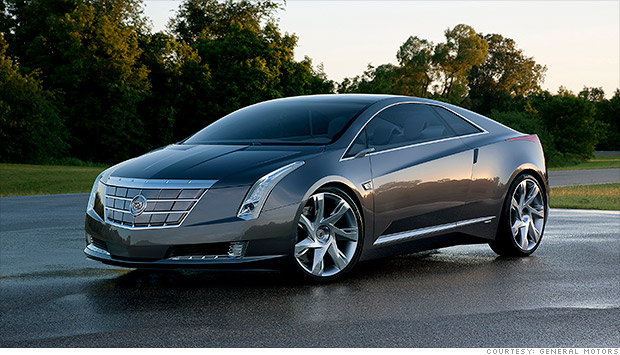 Don't Miss: 5 Cars for 2014 That Lead the Sub-$30K Pack.