7 Dazzling Luxury Convertibles Available for Under $50,000
Luxury convertibles are the preferred ride of summer, but it can seem difficult to score one for less than $50,000. These seven models fit the bill in both high style and serious auto performance.
1. 2014 BMW Z4 sDrive 28i ($47,950)
There is a great deal of numbers to digest in the name of this gorgeous car, but it's much better to admire the Z4 style, as anyone on the street would. The sDrive 28i comes with a 2.0-liter inline 4-cylinder engine that produces 240 horsepower at  5,000 rpm. The previous year brought an auto-dimming interior and extra mirrors to the Z4 28i , which features auto climate control and key-less entry among its many luxury features. Considering the base price, it will be a challenge to keep this model under $50K.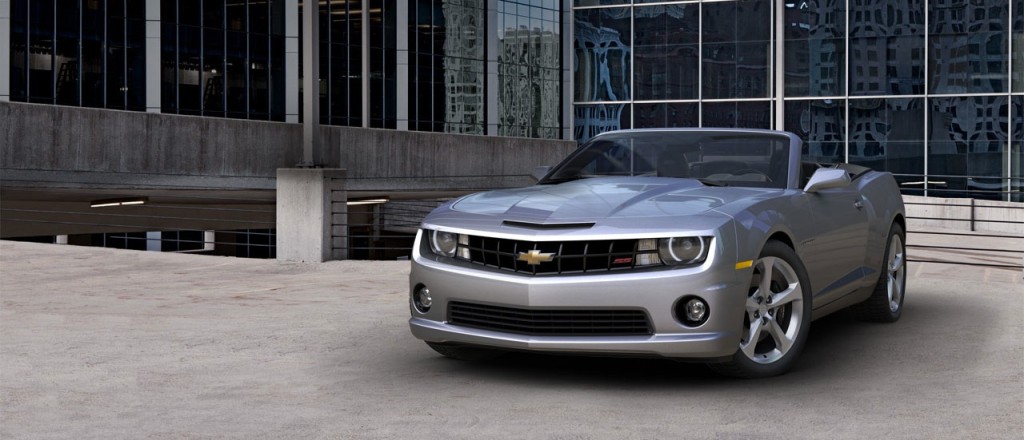 2. 2013 Chevy Camaro ($30,660)
GM (NYSE:GM) is in the midst of a revival, and the company is depending as much on sports cars as on big pickups to keep profits high. The 2013 Chevy Camaro is classic American muscle, generating over 400 hp in SS manual and automatic transmission models. the 6.2 L V8 will have drivers intimidating the competition, while style and comfort are well represented in luxury packages (the pictured model runs $42,635). The 2014 Corvette Stingray might turn more heads, but starts above $56,000, thus having to sit this list out.
3. 2013 Porsche Boxster ($47,350)
No luxury car list is complete without a Porsche, though this Boxster is the only offering (if that) available below $50,000. Capable of hitting 164 mph on the track, the Boxtser's 2.7 L "flat-six" engine can generate 265 hp at 6,700 rpm (maximum 206 ft-lbs. of torque) and goes 0-60 in 5.5 seconds. Porsche lovers will forever stand by the styling and comfort of this company's cars, but there is also very little debate about the performance. Porsche has been called the best car in the world on many occasions, and this model is only the entry level.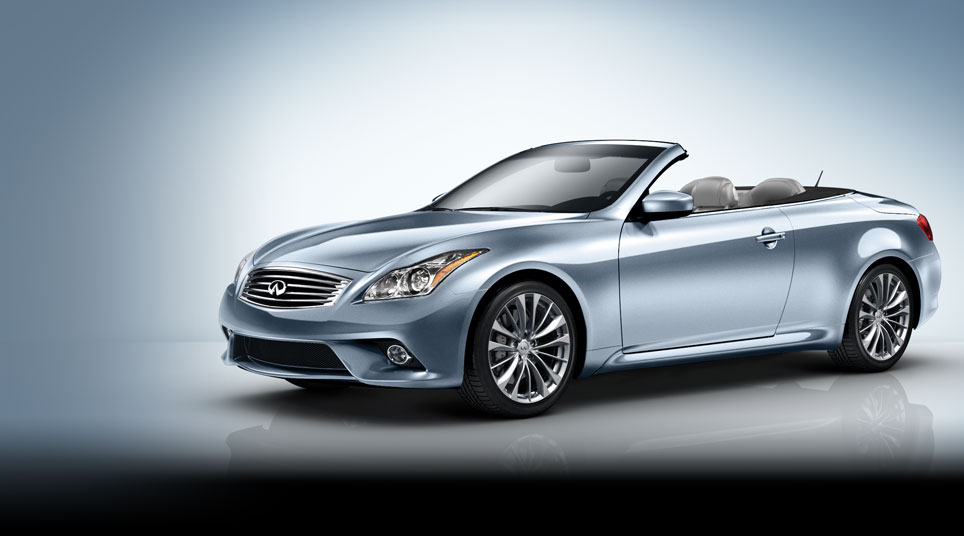 4. 2013 Infiniti G37  Convertible ($47,900)
Nissan's entry in the field shows the Japanese automaker can go deep into the luxury division as well as making waves with an EV like the Leaf. The 2013 Infiniti G37 Convertible features a 3.7 L 24-valve V6 engine that can crank 325 hp at 7,000 rpm (267 ft-lbs. of torque). Drivers can choose from manual transmission or 7-speed automatic with electronic control. The leather-wrapped steering wheel and heated front seats are just a few details in a well-appointed car.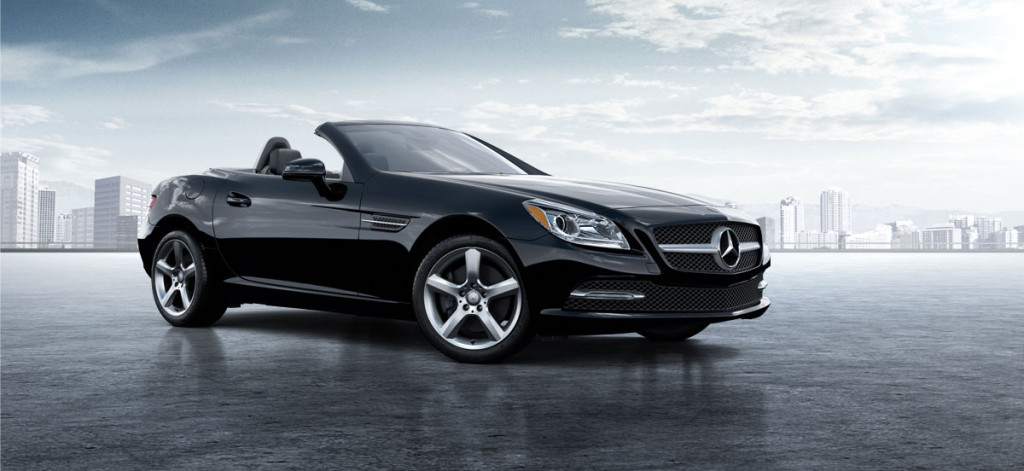 5. 2013 Mercedes-Benz SLK 250 Convertible ($42,900)
Like Porsche, Mercedes-Benz has an almost obligatory position on luxury car lists. This SLK 250 Convertible 2D Roadster is gorgeous to behold, if merely the base model of the SLK Class. The 250 features a 1.4 L I-4 engine for 201 hp at 5,500 rpm, going 0-60 in 7.7 seconds with a manual 6-speed transmission. While this Mercedes might not have the muscle of some of the pricier models, it has few matches in terms of precision engineering and style.
6. 2014 Mustang Convertible GT Premium ($40,000)
Ford (NYSE:F) checks in with the 2014 Mustang Convertible GT Premium, the luxury model of its famed muscle car. The most powerful version generates 420 hp at 6.500 rpm with its 5.0 L V8 engine, making it the most powerful model on the list (other than the manual-transmission Camaro). Ford did not revamp the new model from the 2013 version (pictured), yet the ability to go from 0-60 in 4.8 seconds may be a satisfactory upgrade for most drivers, as will the heated leather seats, navigation system, and other finishing touches.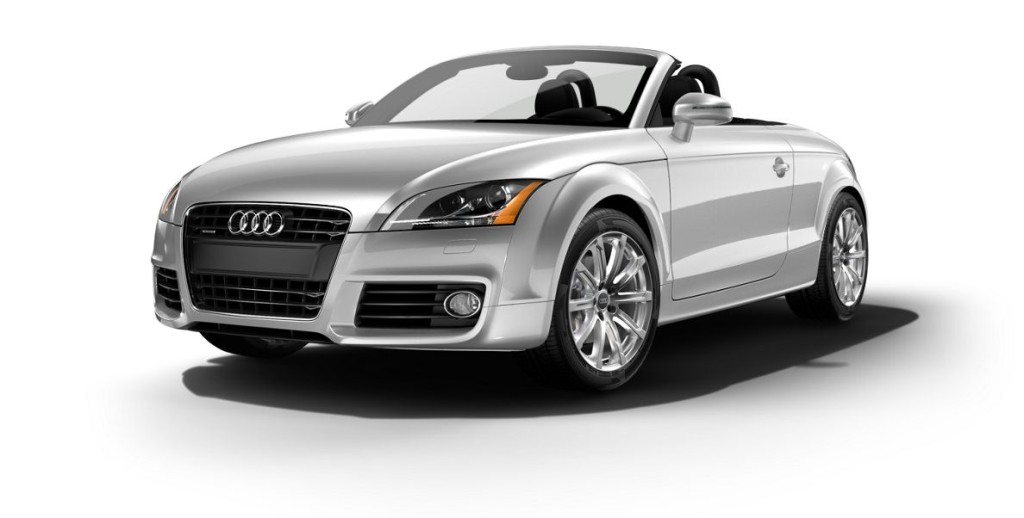 7. 2013 Audi TT Roadster ($41,650)
The Audi "Truth in Engineering" concept worked out with this stylish ride. The 2013 TT Roadster base model features a 2.0 L TFSI engine that generates 211 hp at 4,300 rpm (258 ft-lbs. of torque at 1,600 rpm). The Audi Singleframe grille is an attractive accent, while the insulated roof and optional Baseball Optic leather seating would finish the job nicely. The TT Roadster can be loaded up and still come in for less than $50,000.
As summer officially sets in, luxury convertibles are one of the best way to travel down the highway or by the coast. If you manage the options well, you can do it for less than $50,000.
Don't Miss: For the Next Mustang, Ford Looks to the Past.