8 Cars With Top Fuel Economy for 2013
Fuel economy is perhaps one of the greatest selling points of a vehicle these days, if not the first factor that many buyers look to when shopping around for a new car (safety, too, is usually a big point of contention). Once someone has decided on a class of vehicle, it often comes down to which cars in that segment offer the best mileage and are less painful on the wallet at the pump; this mode of thinking has only become more common as the price of gas inches upward.
The U.S. Department of Energy tracks these statistics quite carefully, and it has released a list the most fuel-efficient vehicles in a range of different classes. Although the segment distinctions seem a little blurry, the list gives a good idea of the most fuel-efficient cars ranging from the Honda (NYSE:HMC) CR-Z to the Toyota (NYSE:TM) Prius V, and several in between. Here are the Department of Energy's picks for the vehicles with the best mileage ratings, excluding electric cars.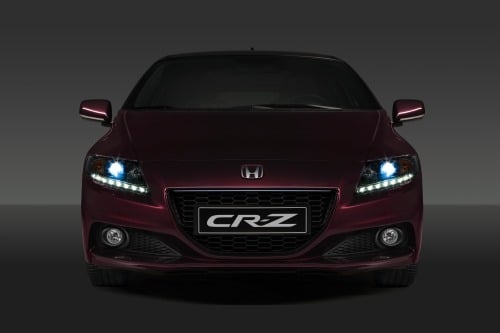 Honda CR-Z
Honda's hybrid CR-Z offers a sporty-looking, fuel-sipping compact that excels in city and urban environments. While its two-seat nature limits its practicality to a certain degree, the car manages 37 miles per gallon combined, and it is probably a lot more fun than others in its class.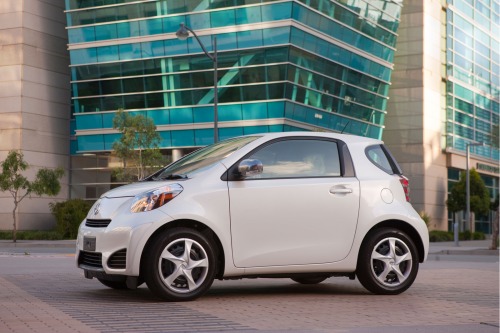 Scion iQ
The Scion iQ is not a hybrid, but with its tiny footprint, it still offers a combined rating of 37 miles per gallon. However, the higher efficiency likely comes to the detriment of real practicality: Like the CR-Z, the iQ makes an ideal city car when large cargo space and performance figures aren't paramount.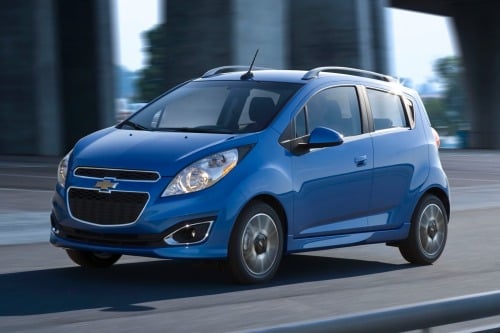 Chevrolet Spark
New from Chevrolet (NYSE:GM), the Spark slides in below the popular Cruze sedan as a small, entry-level compact offering. Unlike the CR-Z or iQ, the Spark features four doors, making it a more people-friendly vehicle that returns a combined 34 miles per gallon.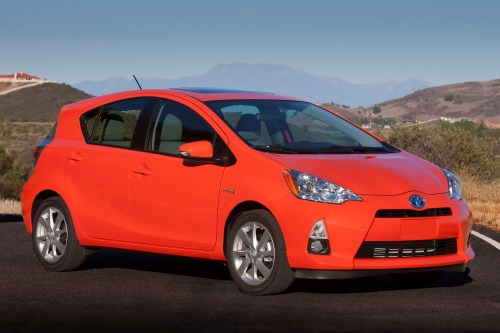 Toyota Prius C
Slightly larger still is the Toyota Prius C, a sort of blend between the full-size Prius model and the Scion iQ. The Prius C's hybrid drivetrain returns an estimated 50 miles per gallon in a package that doesn't take up a lot more room than the Spark or CR-Z.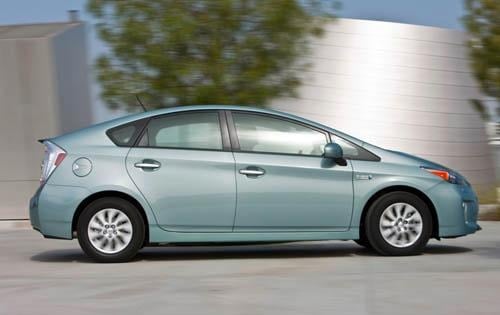 Toyota Prius
Finally, we come to the full-size Toyota Prius, which offers some real practical functionality as well as top ratings for fuel economy. It certainly won't be winning any awards for speed or sex appeal, but a clever use of the lift-back design makes the car an admirable performer in everyday situations. It also boasts a combined rating of 50 miles per gallon.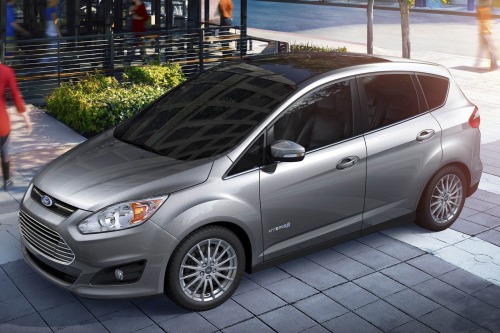 Ford C-Max
As far as hybrids go, the Ford (NYSE:F) C-Max may be the most practical of the lot. Newly rated for 43 miles per gallon, Ford's C-Max can carry passengers in comfort, and it is a worthy alternative to those considering a more conventional minivan or crossover.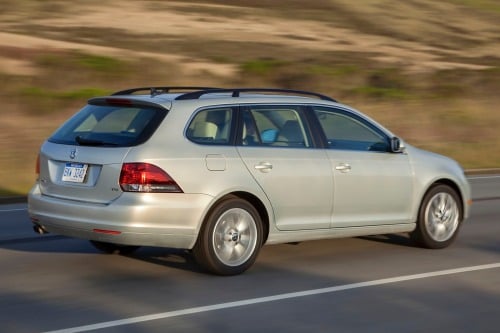 Volkswagen Jetta Sportwagen TDI
The Volkswagen Jetta Sportwagen TDI — and its Audi A3 corporate sibling — rely on diesel engines to achieve superior fuel economy, both being rated for 34 miles per gallon combined. However, unlike hybrids, the higher mileage marks don't come to the detriment of performance: The TDI drivetrains offer superior torque ratings to their gasoline counterparts.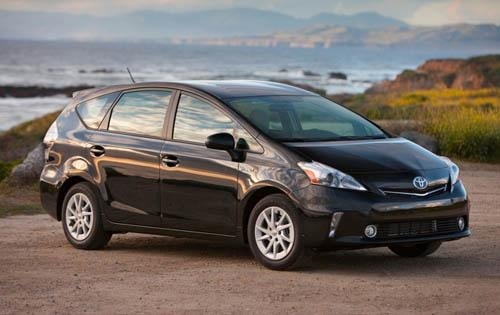 Toyota Prius V
If diesel isn't your thing, Toyota does offer a solution in the form of the Prius V. The V is the same Prius hybrid system but wiggled into a full-size station wagon body; the result is family friendly car that returns 42 miles per gallon.
Don't Miss: 12 Rides That Made the Car of the Year Short List.