8 Great Cars For a Summer Road Trip
As summer rolls on and autumn lurks around the corner, the time left for a cross-country road trip is dwindling. A tradition for many, road trips across America are a favored way to catch a glimpse of the immense diversity that this country has to offer.
So you've still got some time to embark on your transcontinental voyage, but which car are you going to use? Here are eight picks that can make your trip all the more enjoyable, if not easier.
Which car would you bring?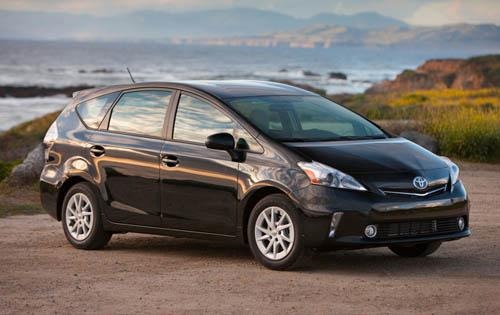 1. Toyota Prius V
As the hallmark of hybrids, the Toyota (NYSE:TM) Prius is the poster child for fuel efficiency. The Prius V offers similar hybrid performance — 44 miles per gallon in the city, 40 on the highway — but in a more cargo-friendly format than its liftback sibling. Though Edmund's cautions that the V might be awkward for taller drivers, the car has a quiet and comfy ride, as well as Toyota's Entune system, which offers Bing search engine functionality; Pandora Internet radio; MovieTickets.com; and real-time traffic, weather, and fuel price information.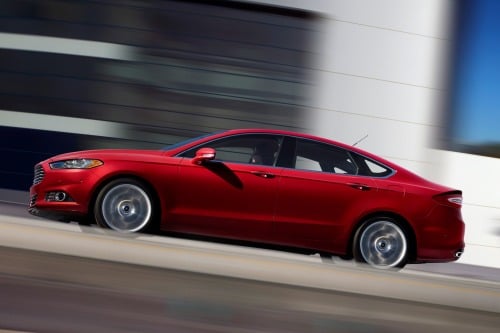 2. Ford Fusion Hybrid
Looking for a hybrid in a more sporty package than the Prius? Ford (NYSE:F) has you covered. The Fusion hybrid gets 47 miles per gallon in both the city and on the highway, as well as all the interior options needed for a long trip in a car: Bluetooth, iPod connectivity, navigation, satellite radio potential, and an open cabin design.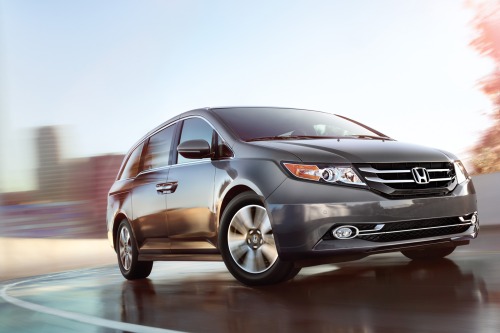 3. Honda Odyssey
Making the trip with the kids? The Honda (NYSE:HMC) Odyssey offers nearly 30 miles per gallon on the highway, a third row of seats that easily stows away, surprising handling for a mini-van, and — new for the 2014 model – a built-in vacuum. An added perk: the cabin is just a nice place to be. "The Odyssey's cabin is a surprisingly quiet, refined space, with a smooth ride, and some high-tech wizardry helps serve that impression," The Car Connection says. "Active noise cancellation and active engine mounts both quell any vibrations from fuel-saving cylinder deactivation, as well as excess road noise."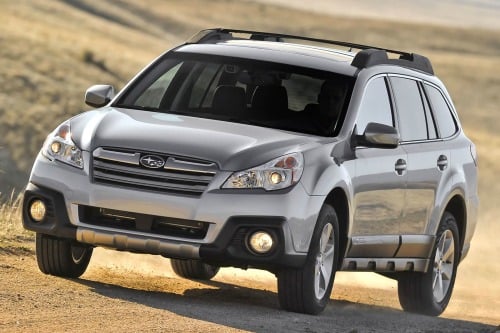 4. Subaru Outback
Edmund's commends the Subaru Outback for its "spacious interior, comfortable ride, excellent visibility, clever roof rails, and above average off-road capability," all great assets to have when you're hitting the road for what could be weeks at a time. The Outback offers a luxuriously trimmed interior that might come as a surprise, given the car's "work-first" exterior attitude. With 30 miles per gallon for the highway, it also offers decent mileage for its size.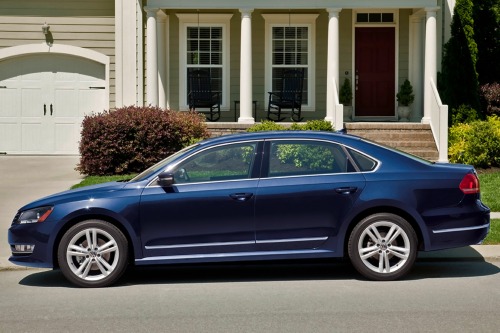 5. Volkswagen Passat TDI
The Volkswagen (VLKAY.PK) Passat TDI is for the driver who wants to make as few stops as possible. While on a recent trip through all of the lower 48, the Passat retuned a stunning 77.9 miles per gallon, according to Autoblog. In reality, drivers can expect closer to 43 miles per gallon or so on the highways, but that will still give a range of nearly 800 miles per tank as long as the driver sticks to highway driving.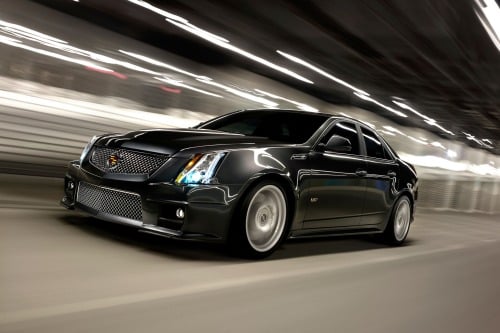 6. Cadillac CTS-V
If you're looking for raw power combined with the comfort needed to spend long periods of time in the driver's seat, the Cadillac (NYSE:GM) CTS-V checks both boxes. A massive 556 horsepower engine will cover any speed needs you might have, while Edmund's says that the car offers a "surprisingly comfortable ride" with "elegant interior design."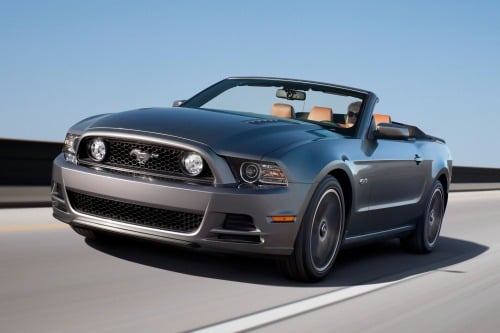 7. Ford Mustang GT Convertible
The original muscle cars became icons for the open road, and new generations don't disappoint. Throw the top back and listen to the sweet sound of Ford's (NYSE:F) 5-liter V8 as it opens up, and your trip will most certainly become more about the journey and less about the destination. Probably not a top pick if you're traveling in a pack, but with one or two people, long-drive candidates don't get much better than the Mustang.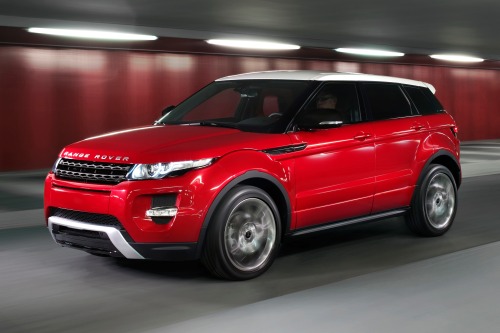 8.  Land Rover Evoque
Polarizing? Absolutely. A controversial addition to the Land Rover brand? More than likely. The Evoque is the smallest member of the Land Rover family, and, in many ways, it is a complete departure from the nameplate's signature vehicles. But many elements of the high-end Land Rovers remain intact: a gorgeous interior, more room than is apparent, and off-road capabilities matching the Evoque's ride on pavement make the car a good choice for a road trip.
Don't Miss: Ford: Rolling with Record First-Half Profit, But Not Stopping There.