It wasn't that long ago that if you were looking for a quality, affordable car, there were several options to choose from, all under the $10,000 threshold. Unfortunately, it seems that those days are behind us, as the market's most affordable cars (in the U.S., anyways) start well into the double digits.
USA Today and www.kbb.com formed a list back in April of the cheapest cars by MSRP — costs of ownership and other options have not been factored in, though shipping costs have been. Here they are (note that the Ford Fiesta hatchback and sedan have been rolled into one post), the 10 most affordable cars by sticker price.
Note: the prices listed were taken from the USA Today article. Actual current prices may vary.
9. Hyundai Accent GLS Sedan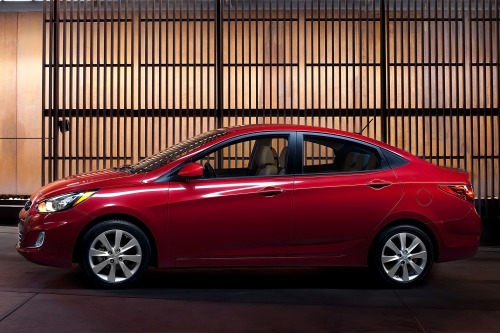 At $15,340, the Hyundai Accent is the most expensive-cheap car on the list. Its 138 horsepower won't be making the car a champion at the drag strip, but it does get nearly 40 miles per gallon on the highway.
8. Kia Soul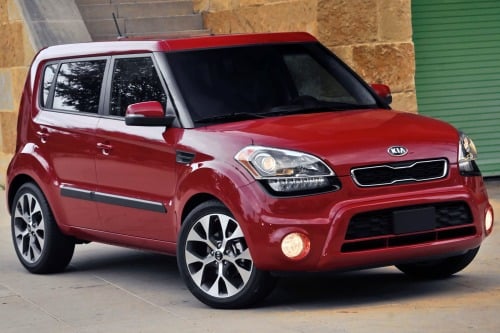 Funky and unique styling help the Soul stand out from the crowd (though the hamster based ad campaign helped too) and at $15,175, the Soul offers a  bundle of fun and character for a rather affordable cost.
7. Toyota Yaris 3-door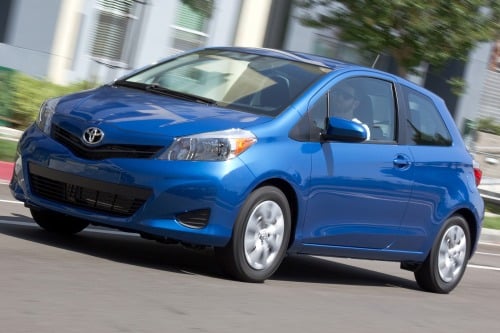 The Toyota (NYSE:TM) Yaris ($15,165) was Toyota's welcomed successor to the Echo and from Edmunds' point of view, a great improvement over the previous model. The Yaris offers 30 miles per gallon in the city (and 40 on the open road), making it as affordable to run as it is to own.
6. Chevrolet Sonic Sedan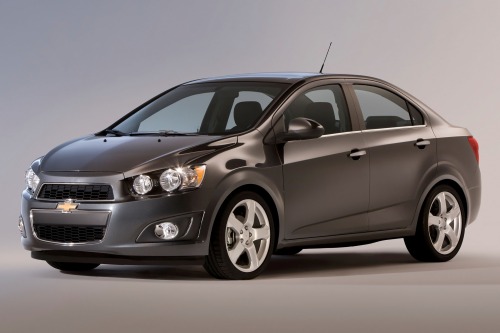 Chevrolet's (NYSE:GM) Sonic is the more expensive of the brand's subcompact offerings at $14,995. Available in the hatchback or sedan formats, the Sonic offers a decent array of features and even a turbocharged engine option (though that's going to boost the price a bit.)
5. Ford Fiesta S Hatchback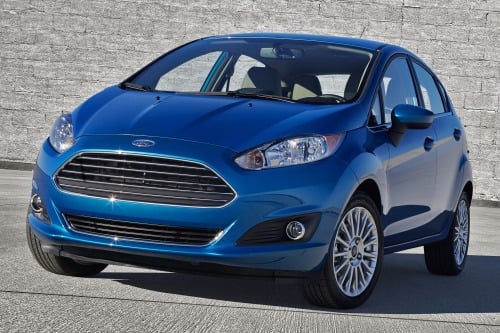 Ford's (NYSE:F) Fiesta hatchback ($14,995) and the Fiesta S Sedan ($13,995) are the company's subcompact offerings, which like its competition, offer about 30 miles per gallon in urban environments and closer to 40 on the highway. Moreover, Ford is bringing its award-winning 1.0 liter EcoBoost engine to the Fiesta this fall, but expect to see the sticker increase with that option.
4. Kia Rio LX Sedan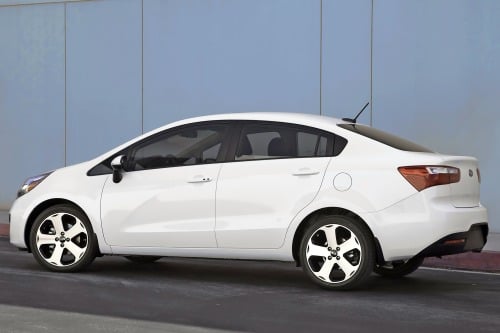 Weighing in at $14,350, the Kia Rio sedan is Kia's most affordable offering. It features the same 1.6 liter unit found in Hyundai's Accent, also good for 138 horsepower and similar consumption figures.
3. Smart ForTwo Pure Coupe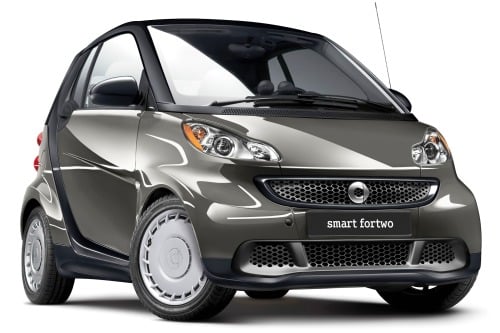 Smart's tiny car comes at a price of $13,240 and while not "tiny" per se, it is rather low relative to the greater market. Power comes courtesy of a 1.0 liter three-cylinder unit, good for 34 miles per gallon in the city and 38 miles per gallon on the highway with a not so earth-shaking 70 horsepower.
2. Chevrolet Spark LS Hatchback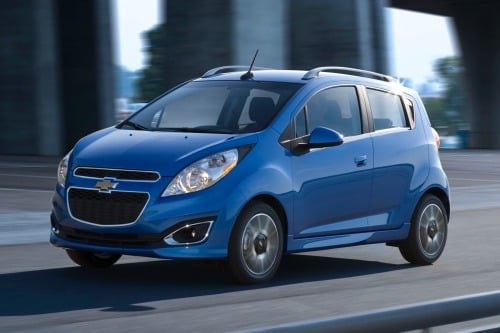 The Spark represents Chevy's cheaper of its two mini-car offerings at $12,995. It's 1.2 liter engine pumps out just 85 horsepower, though its only moving 2,269 pounds of car, and is good for around 35 miles per gallon combined.
1. Nissan Versa S Sedan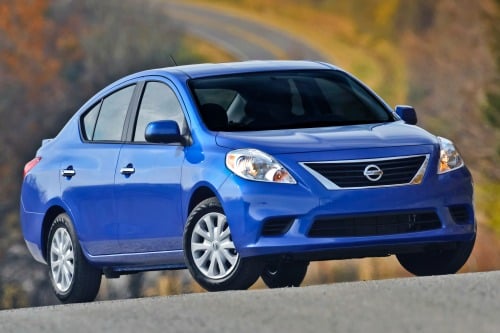 Finally, the most affordable new car on the market, the Nissan (NSANY.PK) Versa. At $12,780, the Versa is in fact the cheapest car that one can buy new — just don't expect a whole legion of features and amenities to tag along with it.