A Secret Chicago Meeting Helped Chrysler Avoid Recall Battle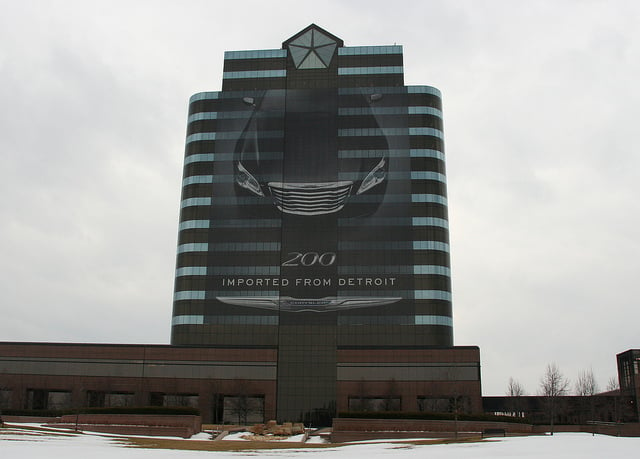 According to a report by The Detroit News, things nearly got ugly between Chrysler Group LLC and the NHTSA. After federal regulators concluded millions of Jeep SUVs posed a grave risk for consumers, it took a secret meeting in a Chicago airport for Ray LaHood to convince Chrysler's chief executive the government was willing to go all the way, and would make Chrysler pay dearly if it attempted to challenge the NHTSA assessment.
The secret meeting happened because Chrysler wasn't convinced a recall of its Jeeps was necessary. The NHTSA has filed a request for the recall, citing evidence the ruptured gas tanks played a part in 51 fatal crashes. The NHTSA had concluded the Jeep vehicles would be safer if the gas tank were protected in rear-impact collisions.
That meant 2.7 million vehicles would have to be recalled, yet Chrysler disagreed and said no such fix was needed. Federal officials communicated to Chrysler's chief executive they were committed to this recall, and would publicly battle the automaker until they succumbed. Then things started to happen.
Transportation Secretary Ray LaHood personally called Chrysler CEO Sergio Marchionne and told him they needed to meet immediately. Marchionne got on a plane in Italy and met LaHood and NHTSA Administrator David Strickland in Chicago on June 9 to talk things over under a veil of secrecy. LaHood reiterated the government's position and Marchionne agreed they would cooperate, and dispatched engineers to Washington to get started the following day.
As a result, Chrysler will recall more than 1.5 million SUVs, while the remaining 1.2 million vehicles in question will receive replacement parts when owners bring them to service centers. Chrsyler continues to disagree with the NHTSA assessment, yet LaHood believes the automaker relented because of the example the agency set with recent Toyota (NYSE:TM) recalls.
Chrysler isn't the only major automaker with fire hazards in its SUVs. The NHTSA recently forced Ford (NYSE:F) to recall over 390,000 2013 cars over a leaky fuel module, a problem with the Explorer and several Lincoln models. GM (NYSE:GM) also had to recall numerous Chevy Trailblazers and other SUVs, adding 230,00 models to a list that already included 250,000 recalls. The GM models are considered dangerous enough that owners should park their vehicles outdoors until the problem is fixed.
Don't Miss: GM's 2014 Corvette Will Satisfy Your Need for Speed.