Akerson Is Giving GM's Corporate Structure a Makeover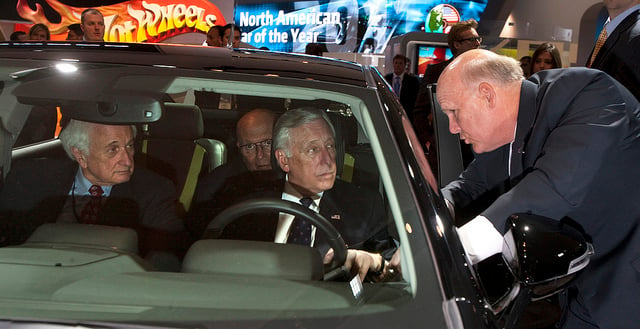 General Motors's (NYSE:GM) CEO Dan Akerson knows he can't carry the U.S. automaker's recent success on his back alone. That's why he is in the midst of implementing a new strategy that he began back when he was first appointed to the position of CEO in 2010: divide and conquer. 

His recent company reorganization efforts highlight his eventual goal of allowing GM to realize the most effective corporate structure. But Akerson recognizes the necessity of small, yet poignant, company moves, and that's why he is making his promotions slowly, and thoughtfully.
His latest decision reflects that, as Bloomberg reported on Wednesday that U.S. sales chief, Alan Batey, has been promoted to lead the Chevrolet brand globally. Akerson wants GM to revolve around global functions rather than regional controls, and that's where Batey's new position comes in. Maryann Keller, an industry consultant explains, "GM needs to keep regional leaders on the ground who understand local markets and tastes while having an overarching brand leader who can devise a strategy that applies to multiple countries."
GM's restructuring still has a ways to go, but this latest appointment adds one more person to the executive operating committee who will report directly to Akerson, and reflects just one more step in GM's progress of meeting certain mid-decade goals that Akerson has erected. He aims to stem losses in Europe, boost North American operating margins, and increase sales in China.
And Akerson's strategy also illustrates a departure from GM's old way of doing things, a hallmark that Bloomberg describes as: "Trying to solve problems with a knockout punch." That was the pinpoint of the automaker's strategy back in 1992 when it produced a 3-page organization chart that detailed how it planned to revamp its North American operation.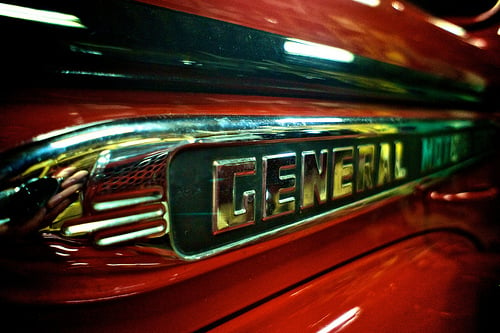 However, now, GM's CEO recognizes that although the automaker's structural issues run deep (something he hasn't been shy about admitting), the company can't be fixed by one simple "dramatic transformation." Rather, it has to work to acknowledge its weaknesses, come up with fixes that it will benefit from both short term and long term, and then eventually rework itself.
Current GM restructuring goals largely focus on its global leadership, as Akerson wants to establish both Chevrolet and Cadillac as global brands that compete in mainstream and luxury markets around the world. For the Chevrolet brand, the CEO believes that Batey is up to the task, as he has been involved in leadership roles in Europe, Asia, Australia, and the Middle East. He'll follow in the footsteps of Cadillac's new global head, Bob Ferguson, who was appointed to the position in October. Together, these men will manage their brand's plans for expanded international growth.
Batey will face several challenges as he steps up to the plate. Chevy's latest figure for worldwide sales totaled 4.9 million vehicles last year, and is now sold in 140 countries, up from only 70 a decade earlier. But the old sales chief will need to reposition Chevrolet in Europe as he works to boost sales and cut losses. He'll work closely with another newly appointed employee — Thomas Sedran, now head of Chevy operations in Europe. In the past, Chevrolet and GM's Opel brand in Europe have had conflict, but Akerson is confident his two new men can help the two brands perpetuate the resurrected success that General Motors has seen as a whole this year.