American Auto Industry: It's Time to Pay Lots of Attention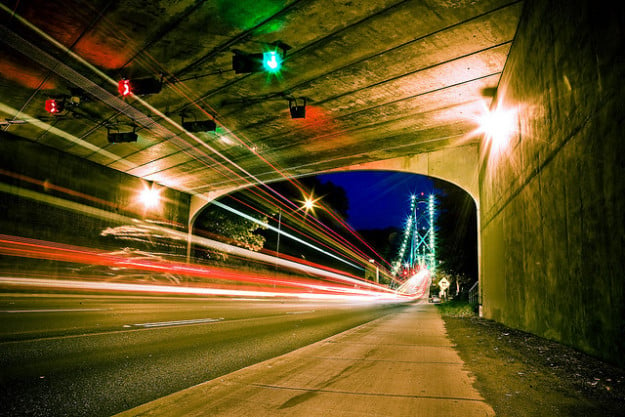 The auto sector may be just about one of the hottest things going on the market today, as the past few years of economic turmoil lowered prices significantly on a number of stocks and now those stocks are turning things around with a fury. Two big names, Ford (NYSE:F) and Tesla Motors (NASDAQ:TSLA), posted their highest close last week in almost two years, and there may be more where that came from.
Ford's automotive legacy has stood for 110 years. Tesla's stands at just 10 years. But, both companies had spectacular weeks last week. Both reached 100-week highs. Ford took a quick jump up on Thursday, closing out at $16.98 a share, but it didn't stop there. It finished the week Friday at $17.11. Ford was one of the automakers that fared the economic downturn best, not running into a big bankruptcy like some of its competitors.
Tesla Motors had a big day Friday as well, opening at $125.50 a share and closing more than $4 higher at $129.90, an increase of 3.42 percent from the previous close of $125.61. Tesla's popularity on the market is more than apparent. Despite only being traded publicly for three years, the company has found its way into the Nasdaq-100 index. Its market capitalization hit $15.01 billion with the gains Friday.
The growth is a good signal for U.S. auto industry investment. One strong indicator was the S&P 500 Automobiles & Components Index, which rose 21 percent in the past three months, making it the strongest of the S&P 500′s 24 industry indexes.
Americans are lending to the growth of the industry, as they are buying American vehicles at pre-recession rates. In June, 16 million automobiles were sold in the U.S., which compared to an estimate of 15.6 million compiled by Bloomberg. Simple need and low interest rates were major drivers for the purchase of so many cars, but American autos have also become more competitive in different vehicle categories, which helped them sell better.
Citigroup analyst Itay Michaeli said of General Motors (NYSE:GM) and Ford, "They are competitive across all segments, so you have that underlying comfort that, if there is a shift to small cars and small crossovers, the American car companies will be players there." Detroit's big three automakers boosted their market share in the U.S. in the first half the year for the first time in 20 years. They may be able to continue to edge out competition from foreign automakers, like Toyota (NYSE:TM) and Honda (NYSE:HMC).
The market is good enough that Chrysler may once again be traded publicly. Fiat SpA currently owns a majority of Chrysler, and it has plans to acquire the remaining 41.5 percent of the company. Fiat CEO Sergio Marchionne has expressed his interest in listing the company on the New York Stock Exchange. Guggenheim Securities analyst Matt Stover said, "Chrysler is going to be an issued stock."
While things are looking good for American autos, there is still some concern about the young one of the bunch — Tesla. The electric automaker saw explosive growth in its shares starting in April, when shares were still below $40. Meanwhile, the company is aiming to deliver only 21,000 units of its Model S sedan this year.
Demand for Tesla shares may be too high. According to Bloomberg, shares are trading at a price 8,900 times more than the company's 12-month earnings estimate. Merrill Lynch analyst John Lovallo believes that Tesla is overvalued.  He believes Tesla would have to sell 321,000 cars a year by 2020 — and with a profit margin higher than BMW or Mercedes-Benz — to actually measure up to its shares.
Regardless, the U.S. auto industry is looking good, and it may be a wise point to buy in while shares are just starting to see renewed growth.
Follow Mark on Twitter (@WallStMarkSheet)
Don't Miss: GM Pulls Ahead of Volkwagen in the Chinese Rat Race.