Analysts Aren't Shy About Bold Predictions for Tesla

It would appear as though Tesla Motors (NASDAQ:TSLA) effectively has Dan Galves in its corner.
The Deutsche Bank analyst made bold predictions for the recently-profitable electric car manufacturer Wednesday afternoon, forecasting that Tesla will be able to sustain its growth in the long-term, and even double its shares within the next three to four years.
It was on CNBC's "Fast Money" that Galves made his strong predictions, and he certainly isn't alone in believing that Tesla's current success is just the beginning for the U.S. automaker. The electric car giant just recently posted its first profitable quarter in ten years, but with the recent success of its illustrious Model S sedan, coupled with the exciting hints that CEO Elon Musk has dropped for what's in store for Tesla, the company has been able to watch its shares grow nearly 300 percent with profitability growing even more and more.
According to CNBC, Galves has now placed a $160 price target on the stock, and believes Tesla will able to meet that in the long-term once it launches its lower-priced next-generation vehicle near the end of the decade, explaining, "Our price target is based on earnings and volume that aren't likely to come until near the end of the decade, once Tesla brings out its next-generation vehicle, which is a lower-priced vehicle. We base our valuation target on earnings, and three or four years from now we think that this company can do about $14 of EPS on 200,000 units near the end of the decade."
Galves made his prediction before Tesla posted its second-quarter earnings report after the bell Wednesday, but luckily, the U.S. automaker's even-better-than-expected report keeps Galves' prediction relevant, with the company's revenue growing better than forecasts and profit that easily exceeded expectations.
The automaker reported a second-quarter net income of $26.3 million that blew past expectations for a loss of $18.9 million. Tesla also posted earnings per share of 20 cents, again ahead of forecasts, and reported a revenue of $401.5 million. These impressive figures more than demonstrated that Tesla's growth is on track, and even Galves could be underestimating its potential growth.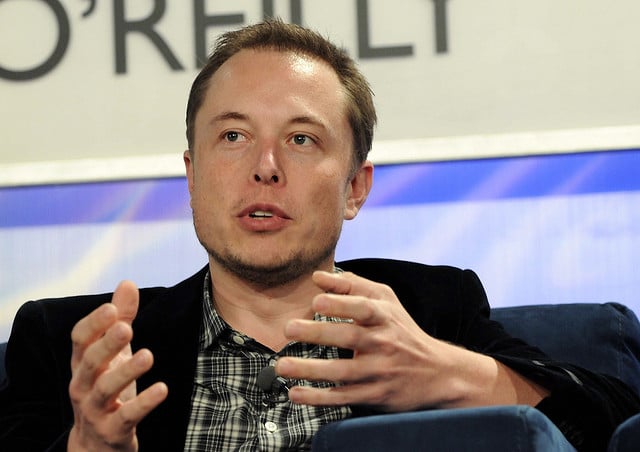 And now, even after just posting its first profitable quarter only a few months ago, Auto Blog has Tesla maintaining 8.4 percent of the battery electric's market share. That means that the $69,000-Model S is outselling models like the Audi A8, the BMW 7 Series, and the Mercedes S-Class, demonstrating that even though Musk reportedly doesn't  like to think of Tesla as a luxury-market manufacturer, luxury-market consumers sure seem to like to think of him.
Don't Miss: 5 Electric Vehicles and Their Overhauled Price Tags.