Are Ford and GM Finding Relief from Their Pension Pitfalls?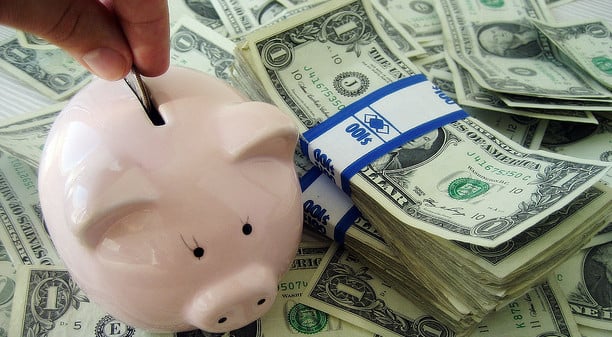 U.S. auto consumers and investors now have more reason to breathe easy. Not only are big-name car manufacturers Ford Motor Co. (NYSE:F) and General Motors Co. (NYSE:GM) rolling out more successfully appealing vehicles, they're also getting a handle on their pension obligations, allowing the companies to free up money that can be used in other sectors of the business.
Ford and GM have long been working to find a solution to their pension pitfalls. With soaring obligations, it has been hard for the automakers to stream cash into their core businesses while shelling out the money that their retirees deserve. But now, the U.S. car manufacturers are seeing a light at the end of the pension obligation tunnel: The Detroit News reports that rising interest rates are helping the cost of those promises decline and opening up a brighter economic outlook for the companies.
Bob Shanks, Ford's chief financial officer, told The Detroit News: "We won't have to allocate as much capital to pensions as we have the last couple of years and certainly this year. That will give us the ability to take the cash that we're generating and invest it in other parts of the business that can support further growth."
And GM and Ford are definitely growing. With lucrative sales success thanks to fuel efficient compact cars and appealing full-size pickups, both companies are reeling in sales just as their pension obligations decrease. That's why it's necessary that they continue focusing on the product innovation and capital spending that can allow this success to continue.
For now, Ford is still planning on making $5 billion in cash pension contributions this year, while GM expects to pay $900 million. These figures are higher than those in recent years, but GM and Ford are now looking at containing these costs for salaried workers by offering buyouts like GM's deal to 42,000 retirees a year ago. Saving itself $26 billion in pension payouts, it offered salaried workers a shift to a group annuity handled by Prudential Financial Inc., The Detroit News reports. Ford also implemented similar tactics.
Rising interest rates are minimizing these funding needs and allowing more cash to be streamed into the companies' core businesses. This is good news for investors, as it decreases concern over whether Ford and GM can afford to fund their pensions. The Detroit News explains that for GM, each increase of 1 percentage point in the discount rate cuts $8.76 billion from the present value of U.S. pension obligation, and similar effects could be seen by Ford.