Are Home-Grown Sales Driving Ford to Success?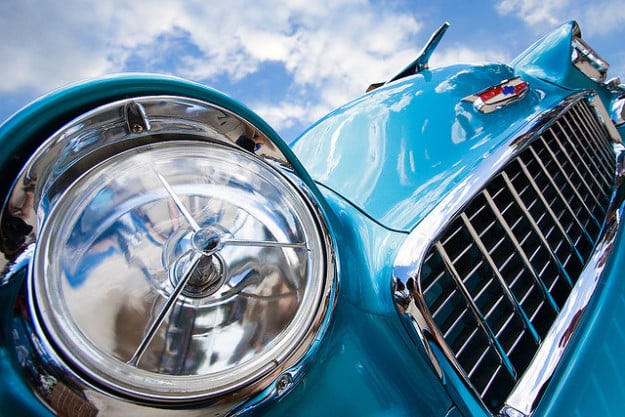 Ford's (NYSE:F) North American unit posted its best quarter in more than a decade on Wednesday thanks to the strength of its new models, pushing the company's first-quarter profit higher than expected.
With a 15 percent increase in first-quarter profit in its North American division, Ford's results were a record performance, offsetting weakness in other regions around the world. As these results show, Ford's efforts over the past 18 months to expand its vehicle lineup, refresh its F-series pickup truck, and rein in incentives are paying off. Its refreshed Fusion and Ford sedans contributed heavily to the expansion of its car portfolio, but it is the company's F-series pickup trucks that will be particularly important to the company's future success as the U.S. economy recovers and rival General Motors (NYSE:GM) seeks to steal customers with its own refreshed lineup.
Ford generated $2.44 billion in pretax profit in North America during the first three months of this year, while net income rose to $1.62 billion, or 40 cents per share. In comparison, the company reported net income of $1.4 billion, or 35 cents per share, in the year-ago quarter. Excluding one-time items, the company earned 41 cents per share, beating analysts expectations for 37 cents per share. However, its margin did drop slightly to 11 percent, which the company attributed to cost increases due to vehicle research and development…
Revenue for the three-month period jumped to $35.8 billion.
"This is a very good start of the year for us," Ford finance chief Bob Shanks told The Wall Street Journal. "It is encouraging to get off on a good step."
But Europe was a different story. The automaker took a large hit in the region, where ongoing economic difficulties widened its losses to $462 million, from $149 million in the first quarter last year. In total, Ford expects to lose approximately $2 billion in Europe this year. While the company plans to close three European factories by 2014, Ford does not plan to reduce production in the region, contrary to what analysts had expected. The automaker stated that it will increase output by about 21,000 vehicles, bringing total production to 39,000 for the next three months.
"We still think there is a possibility of a stabilization of the European economy later in the year," Shanks told the publication. "Quarter over quarter sequentially does suggest things are improving. We are starting to see things like the run rate [of auto sales] in Spain, Portugal, Italy, Ireland and Greece bottoming out."…
Business was rough in South America as well; the company recorded a pretax loss of $218 million due to currency changes and trade restrictions put in place by Brazil and Argentina.
However, in Asia, Ford's operations are beginning to produce a slim profit. The automaker posted a pretax profit of $6 million for the quarter, a big improvement from the $95 million loss recorded last year. To take advantage of this growing market, Ford is spending $5 billion to build factories in China. While the heavy capital spending has lowered profits in the region, this quarter's positive results indicate that the region may be solidly profitable in the near future.
Even though lingering problems dotted Ford's first-quarter earnings statement, most analysts will focus their attention on North America. In that region, the company's market share — including its Lincoln brand — increased to 16.2 percent, according to Kelly Blue Book, which is the automaker's highest first-quarter number since 2010. In the report, Ford noted that it had boosted first-quarter production in North America by 107,000 from year-earlier levels to a total of 784,000 and plans to increase production to about 800,000 in the second quarter.
As of 3:17 pm EST, shares of Ford were trading down 2 cents at $13.34 per share.
Don't Miss: Can Ford's Escort Resurrect as a Best Seller in China?