Are the Glory Days Returning for Ford and General Motors?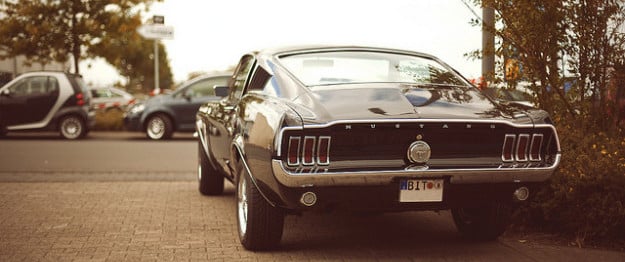 For the first time since 1993, all of the Big Three Detroit automakers — General Motors (NYSE:GM), Ford (NYSE:F), and Chrysler — gained market share in the first quarter. The average estimate of analysts surveyed by Bloomberg showed that U.S. automakers will post bigger sales gains than both Toyota (NYSE:TM) and Honda (NYSE:HMC), with predictions for sales increases set at 10 percent, 17 percent, and 10 percent for GM, Ford, and Chrysler respectively.
"The renaissance in Detroit is real," AutoNation Chief Executive Mike Jackson told Bloomberg. "They have fantastic new products, and they're in a very good position to compete."
For thirty years, these manufacturers produced vehicles that were below standard, and that practice lost them the loyalty of the 75 million-member baby boomer generation. But that poor reputation is falling by the wayside as managements at these automakers implement across-the-board improvements in quality, which have enabled them to close in on the once-dominant Toyota, according to IHS Automotive senior principal analyst George Magliano. "From now on, the window has been opened to everybody," he told the publication. "The baby boomers used to walk in like zombies and buy the Toyota. They don't do that anymore. They can buy a Korean car, they can buy a Volkswagen, and they certainly can buy a Detroit car."
While General Motors made less money in the first quarter than it did last year, the company did beat expectations in terms of both top-line and bottom-line growth. "The results that you see in the first quarter are a function of us executing" the European plan, Chief Financial Officer Dan Ammann told Bloomberg. "Obviously there are things that we control and we feel quite good about the progress we're making on those. There are things we don't control, such as the European macroeconomic environment." Still, GM's Cadillac experienced a 38-percent increase in the first three months of the year — the largest of any brand in the industry during that same time period — and the company's sales likely rose 10 percent.
Comparatively, Ford's North American unit posted its best quarter in more than a decade last Wednesday, thanks to the strength of its new models, which pushed the company's first-quarter profit higher than expected. As these results indicated, Ford's efforts over the past 18 months to expand its vehicle lineup, refresh its F-series pickup truck, and rein in incentives are paying off. Ford even led the U.S. automakers with a 17-percent increase in sales in the United States in April.
In the United States, light-vehicle sales are expected to have increased 11 percent in April to 1.31 million, according to analysts' average estimates. That figure translates to annualized industry sales rate — adjusted for seasonal trends — of 15.2 million, an increase from the 14.1 million recorded in the same period last year. If these figures prove accurate, the market would be on pace for its best year since 2007.
Together, the three Detroit automakers now control 45.6 percent of that market, a significant increase from a first-quarter low of 43.8 percent in 2009. However, their current market share does fall far below the 74.3 percent they controlled in the first three months of 1993, when sports utility vehicle sales were booming. Still, the three companies boosted market share during the first quarter, with Ford gaining 0.7 percentage points, GM jumping 0.5 percentage points, and Chrysler increasing 0.2 percentage points.
These gains have come as the result of painful restructurings that the downturn made necessary. All three automakers removed uncompetitive cost structures and boosted investments into cars that could compete with Japanese rivals. Of course, external factors helped the resurgence as well. Toyota has been held back by an onslaught of unfortunate hurdles, including the millions of recalls in 2009 and 2010 and Japan's tsunami in 2011. But the current weakness of the Japanese yen will give automakers there a competitive advantage, allowing them to to use the cheaper currency to either cut prices or put more content into their cars without charging more for it.
"We're going to have to watch very closely what happens competitively as the Japanese competitors were able to benefit from the weak yen," Ford Chief Financial Officer Bob Shanks said last week during the earnings call. "We are starting around the world, not just in North America, very selectively and very early, to see some signs. They're taking advantage."
Despite the opportunity presented by the weakening yen, so far this year, sizeable sales increases in the United States have been out of reach for most of the Japanese automakers. Toyota added just 0.3 percentage points to its market share, while Honda's share was little changed, according to Autodata. In total, Honda and Toyota sales are expected to have increased 7.3 percent and 3.1 percent in April, respectively. For comparison, Volkswagen is expected to post a 3.3 percent gain in combined sales for its Volkswagen and Audi brands in April.
Don't Miss: Has Ford Left GM In the Dust?