Autonomous Cars: Nissan Eyes 2020 While GM Remains Cautious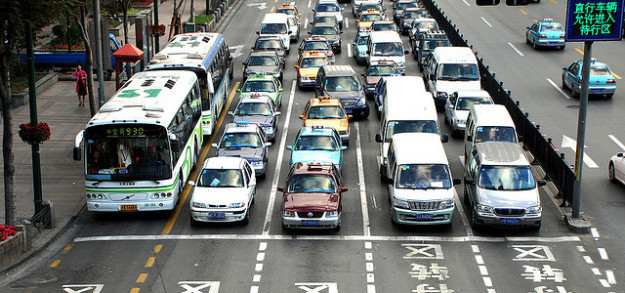 While Nissan (NSANY.PK) is promising a self-driving car on the roads by 2020, General Motors (NYSE:GM) says that it's not going to happen in the foreseeable future, according to a statement offered to the House Transportation Committee panel in Washington. GM's vice president of sustainability and global regulatory affairs, Mike Robinson, assured those present that "drivers will have to stay involved for some time," The Detroit News reports.
Once a fantasy figment of the public's imagination, autonomous cars have made leaps and bounds toward the public's perception of possibility, with Internet titan Google (NASDAQ:GOOG) spearheading the charge with its own fleet of modified vehicles. To date, Google's cars have logged more than 500,000 miles and three states have approved regulations to allow the vehicles to be tested.
"Our work has taken us a long way," Robinson said at the hearing, according to The Detroit News. "We're making important steps in implementing active safety technology, but there is still much work to be done before a fully autonomous vehicle can be commercialized. People assume that an autonomous vehicle will take you to your destination without your involvement after simply issuing a command, without any oversight by the driver."
Robinson added: "Let me say for the record, that these types of systems are a significant distance into the future. Realistically, we expect that for the foreseeable future, while systems will add automation to support the driving task, the driver will still need to be engaged and in control."
While the technology is there, the process of getting it calibrated into a format that will be effective and practical will take time. "This is because driving is a very complicated task, and it will take some time for computer-driven systems to be capable of managing and reacting to all of the situations that drivers encounter," Robinson said.
Raj Rajkumar leads an autonomous car research study at Carnegie Mellon University, and he agrees that it will take some time — but unlike Robinson, Rajkumar has a more definitive timeframe in mind. "Only sometime in the 2020s will a fully autonomous system that does not require a human to be in the driver's seat become feasible," he told The Detroit News.
While he maintained to the publication that driverless cars can eventually revolutionize how we think of transportation, Rajkumar also says that time should be taken throughout the regulatory process. "We should exercise caution in rushing to deploy technologies before ensuring that they can be trusted. For the foreseeable future, a human must continue to sit in the driver's seat even if the vehicle is driving itself," he said to The Detroit News.
As for Nissan's timeline that falls about six years out, the "time frame is challenging but we believe achievable," said Andy Christensen, the senior manager of technology planning at Nissan. He told The Detroit News that about 90 percent of America's 6 million or so traffic crashes are the result of human error; the hope is for autonomous cars to account for those variables and ultimately make roadways safer.
However, the National Highway Traffic Safety is reluctant to endorse the vehicles, and the agency recommends that states do not issue approval for the cars beyond the testing phase.
"What was once previously thought of as science fiction and decades away from reality may now appear to be just around the corner, particularly as some of these companies are touting that they will have a commercially available vehicle in the next five years," NHTSA administrator David Strickland said to The Detroit News.
Despite its reservations, the NHTSA seems to be a fan of the technology used in autonomous cars and is exploring the possibility of implementing regulations to require some of the components in conventional cars. Strickland told the publication, "The agency estimates that these technologies could impact approximately 900,000 rear-end (vehicle to vehicle) and 29,000 pedestrian crashes each year and thus offer the potential for substantially reducing property damage, injuries, and fatalities associated with motor vehicle crashes."
Don't Miss: 12 Top Cars and SUVs for Family Trips This Holiday Season.