Bad Sport EcoSport: Ford is Recalling Its India Comeback Vehicle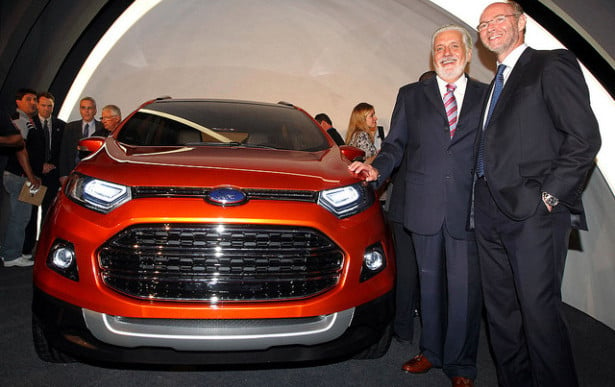 Well, that was fast.
Just two weeks after the vehicle hit the market, Ford Motor Co. (NYSE:F) is recalling 972 of its diesel-engine EcoSport compact sport-utility vehicles in India. According to a statement released late Thursday and highlighted by The Wall Street Journal, Ford India found a potential concern with the positioning of a Glow Plug module, which is used for regulating the functioning of a glow plug.
According to The Economic Times, a Glow Plug is a "heating device used to aid in the starting of a diesel engine. It is an external component fitted to a diesel engine to warm the engine's combustion chamber so that the fuel burns efficiently."
The recall follows nearly a year after another major Ford India pullback in August, when the automaker was forced to recall 1.28 lakh units of Figo small car and Classic sedan due to steering and rear suspension issues. Although consumers are growing more accepting of auto recalls — recognizing that they are often simply part of manufacturers' goals to ensure safety — the pullbacks still result in drastic sales losses.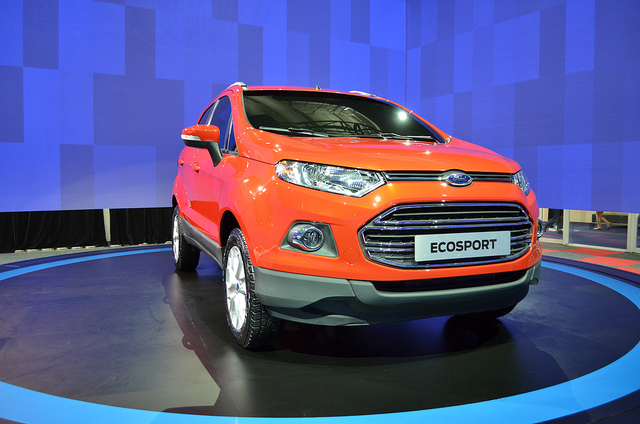 Still, although no injuries or accidents have been reported, and with Ford maintaining that the recall is merely a "proactive, voluntary" measure, the pullback effectively interrupts the significant success the EcoSport has seen in the Indian market.
When the vehicle was launched last month, it started at 559,000 rupees, or $3,900, and led Ford's Indian car sales in June to surge 14 percent from a year earlier. The EcoSport is purposed to help the U.S. automaker build its presence in the Indian market, but the "comeback vehicle" will need to come back before it can help Ford ressurrect success.
Don't Miss: Pitbull: Don't Stop the (Chrysler) Party.