Can a $200 Million Investment Help Toyota in America?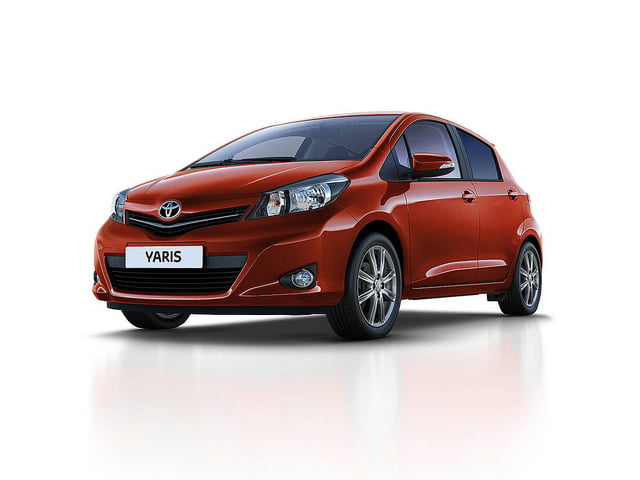 Toyota (NYSE:TM), the world's largest automaker, will invest $200 million in three U.S. plants amid its falling market share of vehicle sales in the United States. $150 million of that money will go to a Huntsville, Alabama, engine plant.
Toyota — based in Toyota City, Japan — saw a 5.2 percent increase in May vehicle sales for the U.S., below the industry pace of 7.3 percent. The company has spent $2 billion in North American manufacturing investments the past two years, according to Bloomberg.
From a high of 17 percent market share in the U.S. in 2009, Toyota has seen that percentage drop all the way down to 13 percent in 2011, before settling at 14.2 percent currently. Chief Executive Officer Jim Lentz believes that the 17 percent mark his company had back in 2009 had more to do with outside factors than any greatness internally. High on that list was the fact that top U.S. automakers such as Ford (NYSE:F) and General Motors (NYSE:GM) were hit extremely hard by the recession, reports The Wall Street Journal.
"I'm not sure 17 percent is a realistic number," Lentz said. "I don't want to say we were ever that good. There were a lot of tailwinds taking place."
In 2012 Lentz saw his company reclaim the title of largest automobile manufacturer in the world from GM, only to see GM and Ford shoot past Toyota in America of late.
Ford and GM's domestic vehicle sales grew 13 percent and 8 percent, respectively, for the first five months of 2013. The market share of Ford is now 16.4 percent, while GM retains the top position once again at 18 percent.
Lentz believes his company's market share resides somewhere between the 14 percent it is currently at, and the peak of 17 percent. Currently 70 percent of Toyota's cars that are sold in the U.S. are made there, but Lentz believes that number will rise to 75 percent thanks to this $200 million investment and the addition of building the Lexus ES in Kentucky in 2015.
Don't Miss: Chrysler Puts Defiance Aside and Issues Recall.