Can Chevrolet Meet Its Global Sales Goal?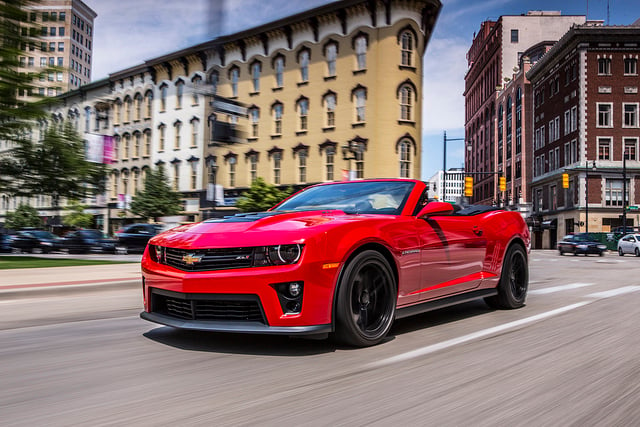 General Motors's (NYSE:GM) Chevrolet division is raising its sales target to 5 million vehicles for 2013 —  a goal that, if realized, would mark a record for the U.S. automaker, but one that the company is confident it can reach thanks to growth in its developing markets.
Chevrolet has slowly been upping its sales targets each year since GM's inauguration ten decades ago. The automaker's bankruptcy blunders during the U.S. financial crisis, however, set it back from realizing all of its goals. But now, thanks to new markets and an ongoing recovery in the company's U.S. home market, Chevrolet sales are once again on the rise — and after posting a 4.95 million sales figure last year, the division is confident it can sells 5 million units this time around.
Automotive News reports that one of those crucial emerging markets for Chevrolet is that of the Middle East, a region that has witnessed serious political unrest as of late, but one that continues to generate significant sales for the automaker — $5 billion in business in 2012 to be exact. That's why, despite the recent turmoil, the Middle East remains one of the U.S. automaker's top 10 markets.
John Stadwick, president and managing director of the GM Chevrolet's operations in the region explains, "Is there concern today with what's happening in Syria? I'd say probably more so in the Levant countries than maybe GCC countries. We've not seen a downturn. We haven't seen what's happening in Egypt, Syria or Lebanon affect the overall market. The Egyptian operation is exceeding their sales forecast."
But still, despite the Middle East's automotive industry growth rate of 4 to 5 percent, that figure has dropped from a previous 7 to 9 percent rate, and the decrease can be attributed to the political unrest that has gripped the region for the past three years. The turmoil has effectively curbed growth, however, Automotive News illustrates that it has also ultimately provided future growth opportunity for the region.
The report details rising oil prices translate to higher oil revenue, increased government spending, and more disposable income for consumers to spend on cars. That's why Stadwick is assured that growth in the Middle East will continue despite the unrest, and he is counting on the region to help Chevrolet hit its 2013 sales goal. The Middle East, along with the U.S., China, Russia, Mexico, and Brazil, are where the Chevrolet brand has the biggest presence and is continuing to expand, so while turmoil and bloodshed in some of these areas might keep certain businesses from running, the GM show must go on.