Can Ford Make It Big in California and Push Toyota Off the Coast?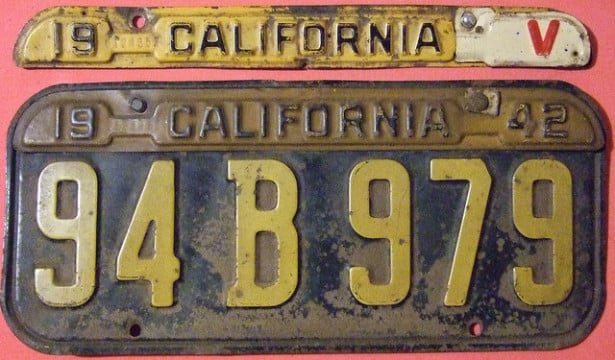 Ford Motors (NYSE:F) hasn't always been successful at whetting American coastal inhabitants' appetites when it comes to car shopping, but in the fifth year of its comeback, the Dearborn, Michigan-based car manufacturer is proving that almost anything is possible. Compared to figures five years ago, the U.S. automaker's share of the retail market has increased almost 2 percentage points on the East and West Coast.
Ford's impressive roll out of fuel efficient cars, with sophisticated, European-styles and mobile-integrated entertainment systems, have finally garnered support in a California market that is notoriously cutthroat, but critical to the success of U.S. automakers.
Many miles away from the hub of the U.S. auto industry, coastal residents have always been more likely to eye Japanese and European imported cars, rather than other U.S. brands. Toyota Motors is especially a force to contend with. The Japanese automaker boasted a 19.2 percent share in California's retail market during the first five months of 2013, while Ford lagged behind with a 9.5 percent share, followed by General Motors's (NYSE:GM) 5.9 percent.
But although Ford has a lot of ground to make up, its rising success illustrates that it is headed in the right direction. Californians are especially fond of their fuel efficient vehicles, and if they're looking for a small- or medium-sized passenger car, that's where the automaker's 2013 Fusion and C-Max come in.
The Fusion, in particular, is helping Ford reel in success, with its half-time sales up nearly 18 percent compared to a year ago, thanks to the car's redesign and technology perks. The car is now one of Detroit's most successful new sedans, evidenced by its goal to sell 300,000 vehicles by the end of the year.
The Wall Street Journal reports that Ford has seen a volume increase of 35 percent this year in California, and Tim Paulus, owner of The Ford Store in Morgan Hill, California, can attest to this growing figure. He sells between 30 and 40 Ford Fusions a month at his dealership, and is seeing more customers turn away from Honda Motor Company (NYSE:HMC) and Toyota vehicles, and instead cast their vote for Ford's.
And Ford has made sure to spread the word in California that its vehicles are what everyone is talking about. The automaker has significantly increased advertising efforts in the coastal markets, and has even built pop-up stores on heavily-trafficked California streets, like San Francisco's Market Street.
The increased costs and temporary installations are worth it to Ford, because U.S. population demographic changes reveal that income levels in metro areas along the nation's coasts are generally higher, which means disposable spending is higher as well. Cars and crossovers also make up most of the sales on the coasts, and that's why Ford is now focusing its efforts in California on its smaller and medium sized vehicles, rather than the SUVs and pickups it pushes so hard in other U.S. states.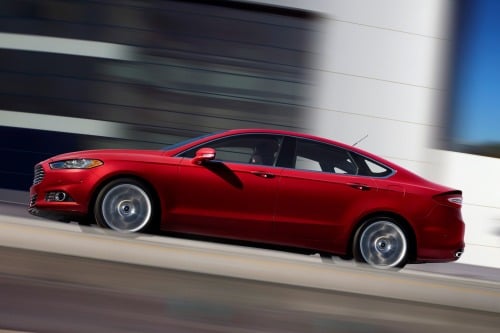 Still, in typical Toyota-style, the Japanese car manufacturer maintains that it isn't threatened by Ford's newfound success. Bill Fay, chief of the Toyota brand in the U.S., explains that Ford has spent double what Toyota has in incentive spending in the Golden State, and Toyota's latest move to advertise its iconic Prius with no-interest loans will only help it sweeten its deals. The Prius remains the top-selling car in California, but the Fusion and the C-Max are struggling to turn that around.
Don't Miss: Racing Games: GM Is Taking Notice of Tesla's Success.