Can Honda's New Hybrid Compete in the U.S.?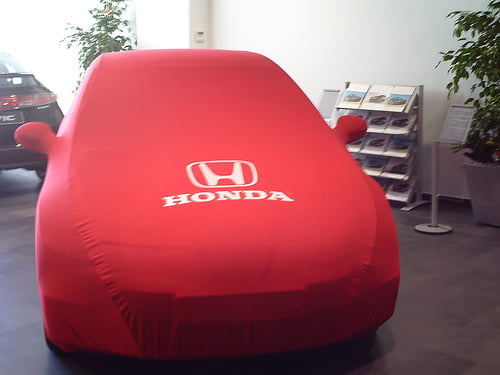 Honda's (NYSE:HMC) attempts to penetrate the U.S. hybrid market — dominated by Toyota (NYSE:TM) — have failed thus far. However, with the arrival of a newly designed Fit, complete with hybrid variations, Honda believes it has the right formula to charge into the stateside market next summer.
The Automotive News reports Honda is betting its new style and improved drivetrain, which includes one motor for both electric and gasoline power functions, are the missing ingredients that doomed its efforts in the past. The Fit, which is expected mid-2014, will be the third generation of the nameplate, and will offer a hybrid crossover and sedan to U.S. customers. While Honda had experimented with electric "motor assist" (mild hybrid) cars in the past, the 2015 Fit hybrids will have electric-only functions, making them more appealing.
The next version of the Fit will also arrive with a significant style upgrade. Called the "Exciting H Design" by Honda officials, the Fit will feature a sleeker tail, a more aggressive look in the front, and creased side panels. Honda engineers wanted to leave behind previous reviews of the Fit that described it as boring and uninspired. However, the improved mpg ratings should matter much more in the struggle to challenge Toyota hybrids.
Honda has raised the bar dramatically with its 2015 Fit hybrids, increasing the fuel economy by 30 percent, based on the models for sale and tested in Japan. Though the latest version of the Fit hybrid never went on sale in the U.S., Honda was waiting for improvements in performance.
If the estimated 83 mpg holds up to EPA testing, Honda will have beaten out the Prius C, though it will still trail the Prius hatch by a small margin in overall economy. The next generation of Fits will be North American-made, assembled in a plant in Celaya, Mexico. Honda expects it to be a hit.
"I was not that confident with the previous model, but this model would absolutely sell well in America," Honda's Jiro Yamaguchi said of the new Fit hybrid. Pricing hasn't been announced, but it should come close in at least a 10 percent premium on the standard Fit, whose 2013 model starts near $16,000.
Don't Miss: Honda Bringing Acura to China with This Move.